BY Rosalind James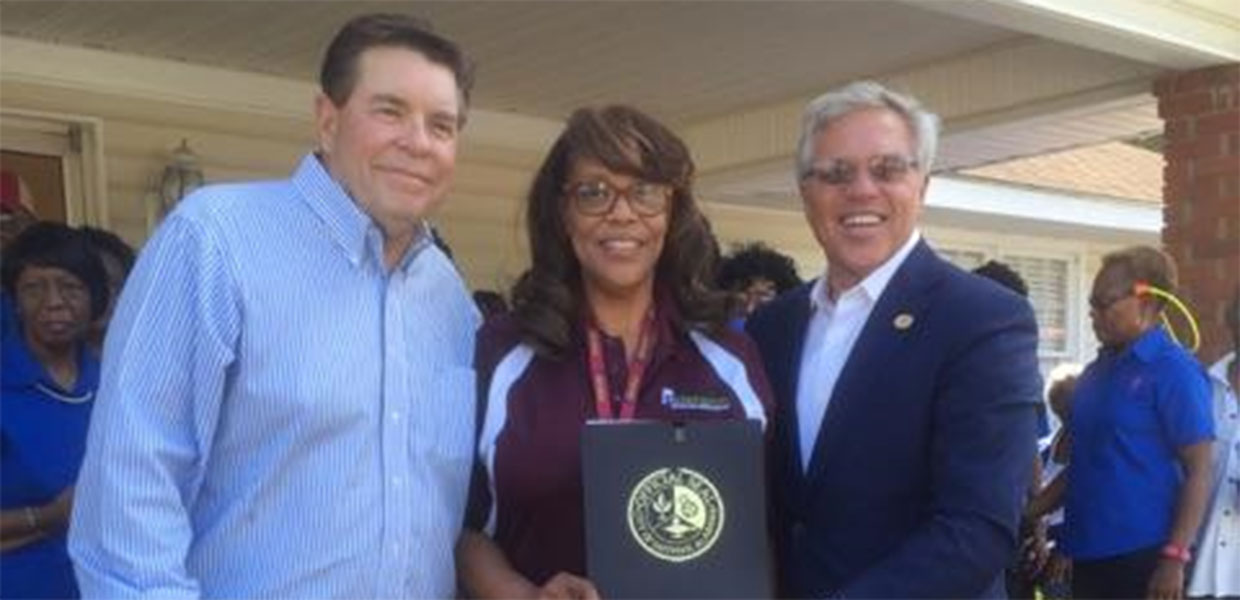 The Dothan First Church, Dothan, Ala., hosted its first Community Health Fair and the grand opening of their Community and Wellness Center on Friday, October 7, 2016. The event was held in collaboration with the Alabama Cooperative Extension System in Dothan. There were more than 20 health exhibitors and screenings, with more than 150 people in attendance.
The Community Health Fair featured Mike Schmitz, Dothan City mayor, who read a proclamation declaring October 7, 2016, as the Community and Wellness Center Day in Dothan. In addition, the mayor honored the partnerships with the Dothan First Church and Alabama Cooperative Extension Champion Nutrition Education Programs for hosting many outreach programs, including vegetarian cooking schools taught by Uchee Pines Healthy Lifestyle Center; chair exercise classes for senior citizens; herbs and natural home remedies seminars, by Mark Anthony and Melody Prettyman; and spa day for the women using natural remedies with French green clay, by Tony DeMoraris, naturopathic physician. With a fast growing Hispanic Church, Spanish classes are also held weekly.
During the Community Health Fair, many senior citizens were honored during a special ceremony, and they stood proudly with Rosalind James, extension agent; Mike Schmitz, mayor; and Bob Ratcliff, pastor at Dothan First Church, as WTVY Channel 4 News captured footage of the ribbon-cutting ceremony. The Uchee Pines Natural Lifestyle Center medical-missionary students-in-training conducted health screenings outside for exercise. The students also conducted heart screenings, massage therapy, and blood pressure screenings. Vegetarian food tasting was provided by Florence Harris, Uchee Pines Lifestyle educator.
Gulf States | January 2017