BY Rachel Beaver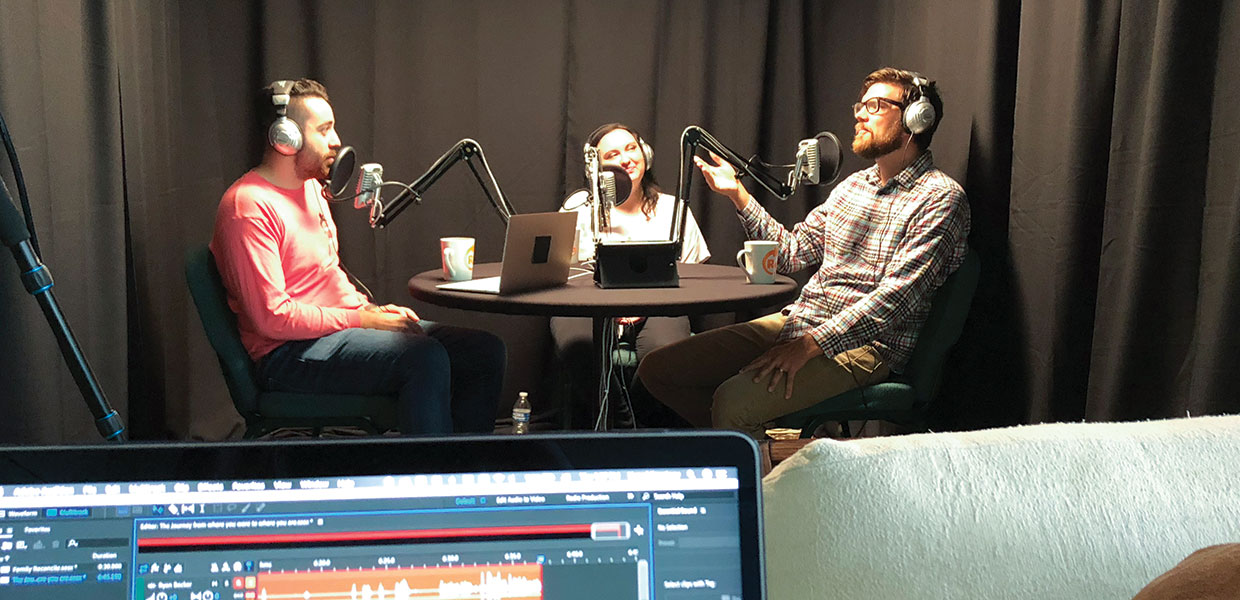 Ryan Becker, host of the Echo podcast, interviews Rachel Beaver and Rick Maskelony for one of the show's episodes.
Courtney Herod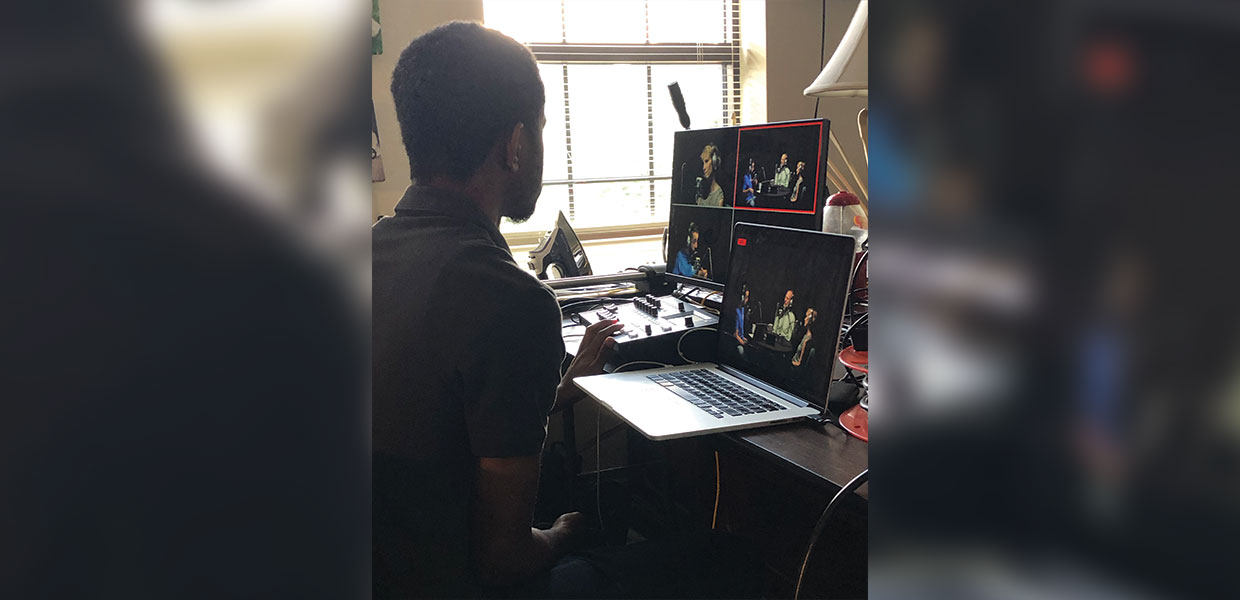 The Echo podcast is the first podcast by the Carolina Conference to be filmed and released simultaneously on YouTube as well as all major podcast outlets (including iHeartRadio).
Courtney Herod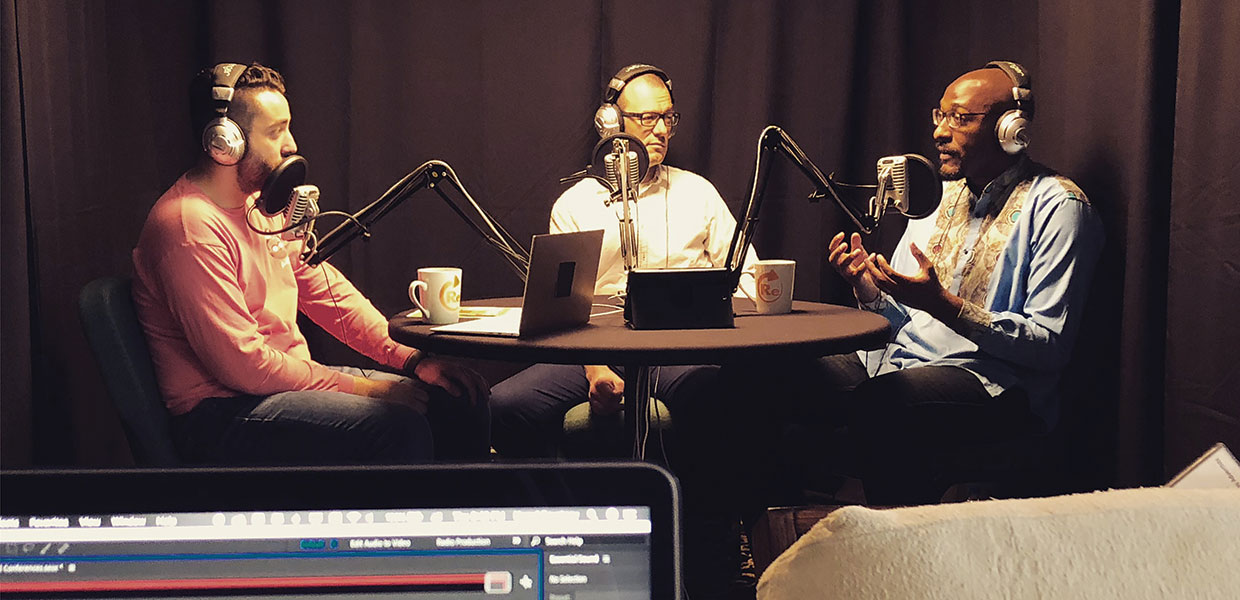 For a special episode in the third season, representatives from state and regional conferences sat down to talk about why regional conferences were established, and the arguments for and against their continued existence.
Courtney Herod
Recordings for season three of the Echo podcast just wrapped up at the end of July. The Echo podcast is hosted by Ryan Becker, and is a part of the Carolina Conference's initiative for young adult media content titled "Project ReFresh." Episodes for season three will begin airing this month.
Each episode of Echo features a pastor and a layperson having a conversation with Becker about tough topics in the Adventist Church. The third season will address topics such as "Journey to Your Current Place in Faith," "Regional Conferences," "How Do I help a Friend Who is Depressed?" and "How Do I Stay in the Church When I Disagree With the Choices it Makes?" Season three will feature pastors and members from all over the Carolinas, including Ryan Ashlock, Joe Peretti, Beth Grissom, Luke Kendall, Paola Alvarez, and many more.
"I really feel like we've broken new ground," said Echo host Becker. "Season three feels like it will be a catalyst to much-needed conversations in each listener's local context. Ultimately, season three invites listeners to take better care of themselves and those around them. I know that personally, because that's what recording it did for me."
The Echo podcast can be found on Spotify, iTunes, iHeartRadio, Google Play, and anywhere else that hosts podcasts. Season three episodes will air this month, and episodes from season one and two are available now. Video versions of the podcast can be found on Project ReFresh channel on YouTube. For more information about Echo or any of the other media content from Project ReFresh, visit theprojectrefresh.org.
Carolina | September 2019