BY Jeffrey M. Aguy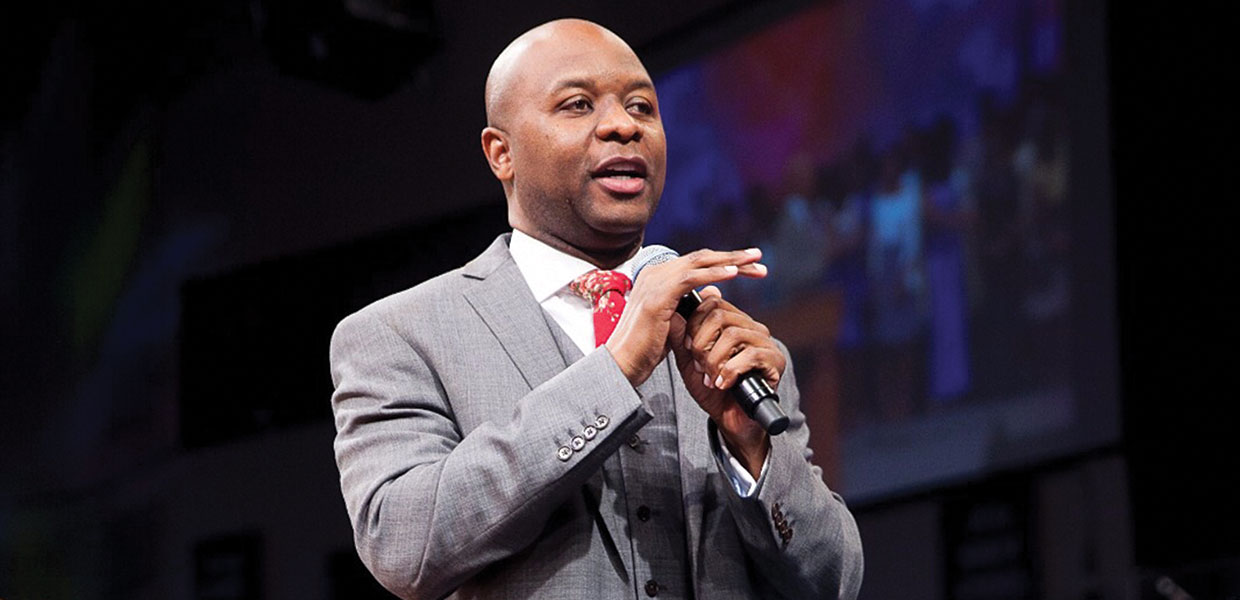 Gerly Germain, pastor of Jerusalem Church, preached at the FeJAH Convention.
I tell you that in the same way there will be more rejoicing in Heaven over one sinner who repents than over ninety-nine righteous persons who do not need to repent," Luke 15:7.
Approximately 600 Haitian-American people from diverse districts of the Southeastern Conference gathered in Tampa, Fla., for The FeJAH (Federation de la Jeunesse Adventiste Haitienne) West Regional Weekend on Saturday, February 11, 2017.
In one day of preaching by Gerly Germain, Southeastern pastor, 11 people from ages 12 to 55 gave their lives to Christ. Chaplain Alinx Thermidor, FeJAH vice president and organizer of the program, was lost for words.
Under the stewardship of the FeJAH president, Nadeige Theresais, new souls are added to the kingdom with each program. One answer to young people leaving the churches is Christ-centered, mission-focused, relevant ministry. The Southeastern Conference and FeJAH are committed to spreading the three angels message in an authentic way that leads to many such days where Heaven rejoices.
Southeastern | July 2017