BY BRIAN HADLEY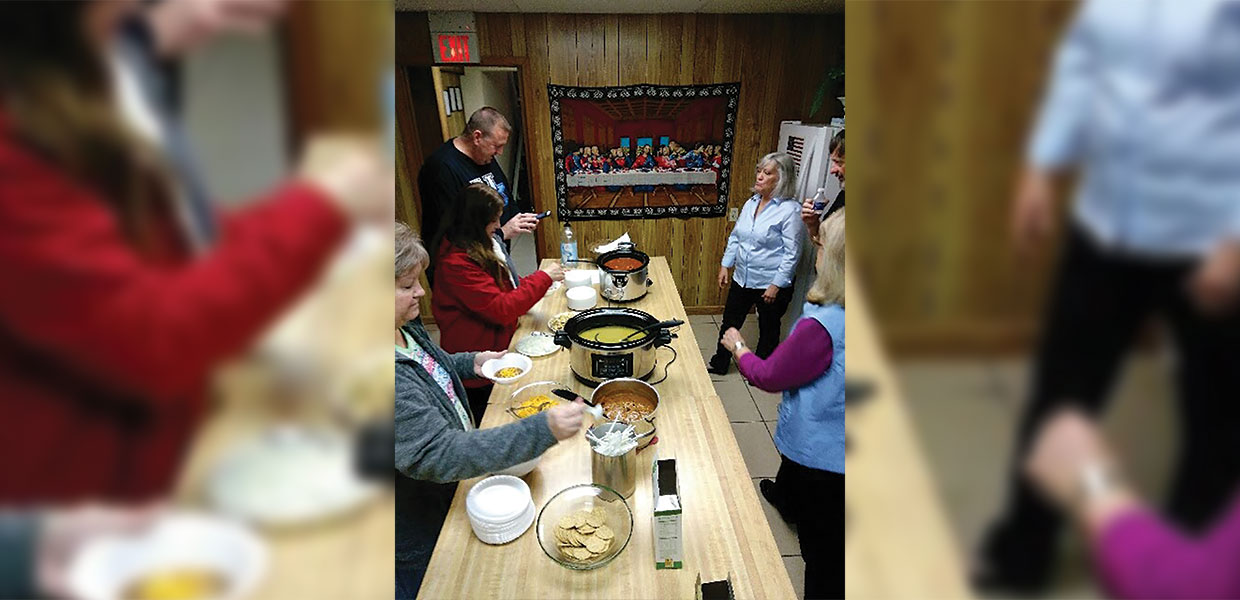 Better Living class participants
The Elizabethtown, Ky., Church was looking for ways to interact with their community, and decided to hold a Better Living class in the spring of this year. The class was led by Carly Hadley, with the help of several other church members. The program consisted of food samples, demonstrations on how to prepare healthier food options, and lifestyle lectures.
The class was held on Monday evenings for four weeks, and had an attendance of 21 individuals from the community. Those who attended were from prior connections, as well as respondents from advertising at community events in town.
At the end of the class, a survey was distributed to find out what areas of interest people had for future programs. There was a strong interest in learning more about better food preparation and lifestyle habits. The members decided to hold a meeting on the first Monday of each month with food samples, video presentations on health, and books available for those interested.
Monthly attendance from the community has averaged about six people each night. Friendships and connections are being made as the members share the light of the health message with the community.
Kentucky-Tennessee | December 2017