BY Joyce Sampson-Robinson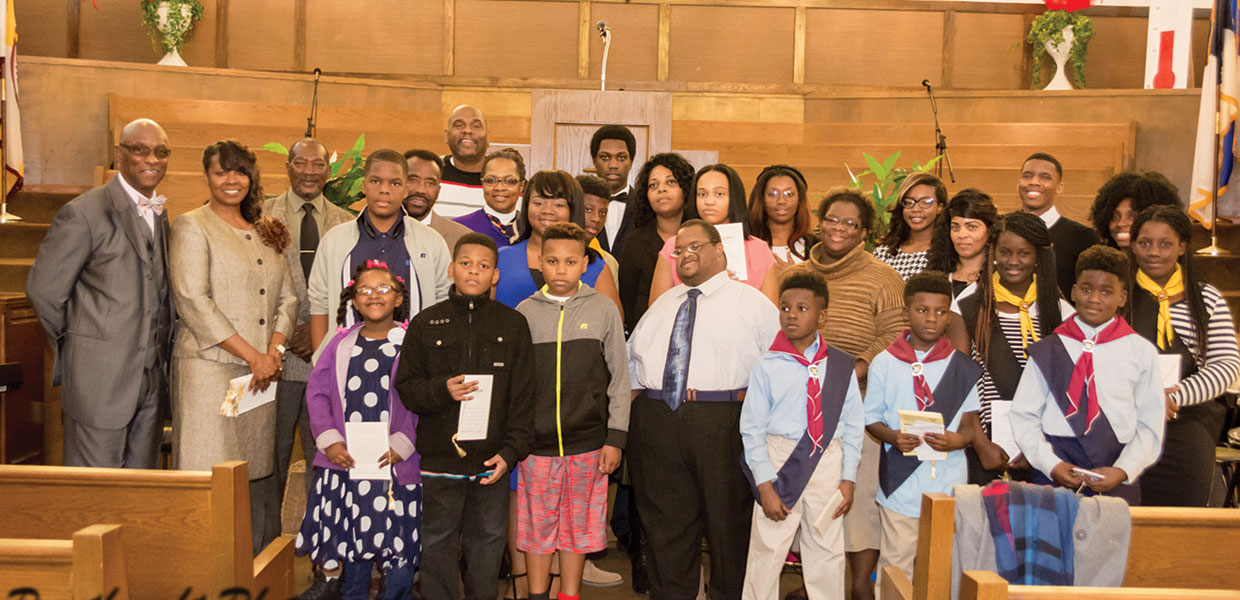 Baptized members from Emmanuel Church's fall revival.
Purethought Photography
As the years continue without the return of the Lord, Emmanuel Church in Mobile, Ala., continues the mission of sounding the cry of His return. During the month of November 2016, men and women rooted in Christ presented the "Good News for Difficult Times Fall Revival" to the local community and church family at Emmanuel.
The women led the way from October 29 to November 4. Nightly speakers included Bonnie Hawkins-Jordan, Bryana Austin, Lillie Minor, Dorothy Simms, and Debra Goodloe. On Sabbath, November 5, Sonja Crayton, treasurer at South Central Conference, was the excellent speaker that culminated the women's contribution. The men were strengthened by seasoned speakers from November 6 to November 12, with heart-throbbing messages by Michael Harpe, South Central Conference communication and stewardship director, and James Norman, pastor from Montgomery, Ala.
"Family and Friends Day" was Sabbath, November 19, and the grand finale of the fall revival with speaker Harold Goodloe, pastor. Special guests included United Bodies of Christ choir of south Mississippi, and local guest LaToya Bradshaw of the Nazaree Full Gospel Church in Mobile. They helped to make the day a success.
The highlight of the day was the baptism of 24 souls into the church family. They were supported by the presence of their families; church family; and Bible workers Melsadies House of Orlando, Fla., and Debra Goodloe of Mobile, who diligently helped labor for decisions during the series.
The blessings continued as five more were baptized on November 26, and two more on December 4. The year 2016 ended with a Sabbath celebration that was seasoned with the JRBCC choir's homecoming concert, a fellowship dinner, a Kwanza program, and Holy Communion. The church family bowed together to end the year and start a new year's journey. Added to the blessing of the 31 new souls was the finalization and acquisition of land adjacent to the church for the anticipated gymnasium, school, and family life center.
This year will mark the 110th year of Emmanuel Church. The members look forward to a grand celebration. Satan might be busy, but God Almighty is still in charge of His Church, and His circle of love continues to shine through as the Church marches on.
South Central | April 2017