BY James L. Reid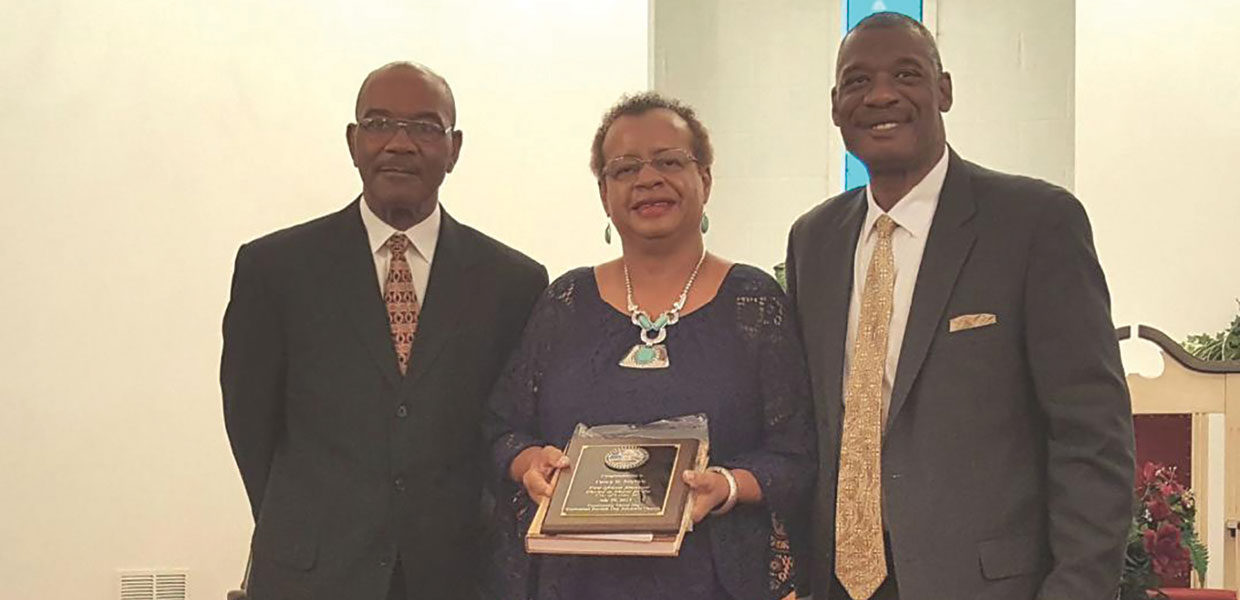 Joan S. Gause, Loris, S.C., council-woman, displays her plaque.
It was a high day on Sabbath, September 2, 2017, at Emmanuel Church in Loris, S.C., as Loris city officials were honored. Henry L. Nichols, who made history as the first African-American to be elected mayor of the city, and Joan S. Gause, councilwoman, who also serves as mayor pro tempore, were both honored for their public service.
Nichols and Gause were given plaques; and, to commemorate the 500th year of the Protestant Reformation, a large-print, illustrated copy of The Great Controversy was also presented to them. Nathel Moody, elder, Sabbath School superintendent and religious liberty leader, was instrumental in bringing the day to fruition. Nichols was unable to attend due to an illness; however, Gause graciously accepted on his behalf with a few remarks of appreciation and well wishes from the city.
South Atlantic | December 2017