BY James L. Reid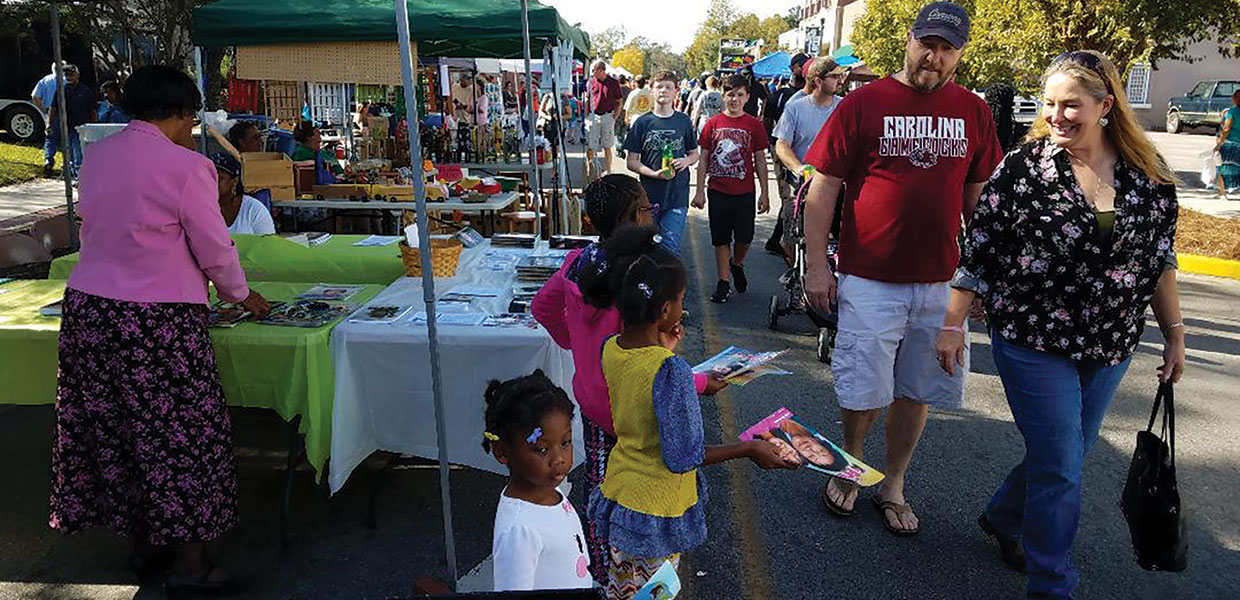 Emmanuel children help hand out free Christian literature.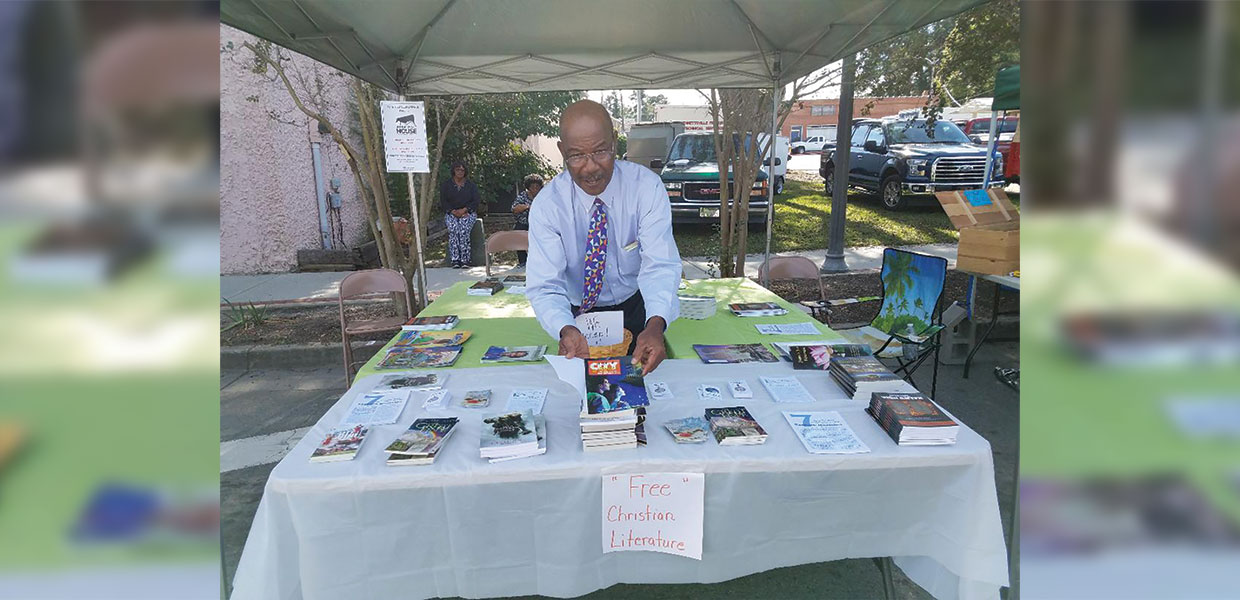 Nathel Moody gives away free Christian literature at Emmanuel Church's booth.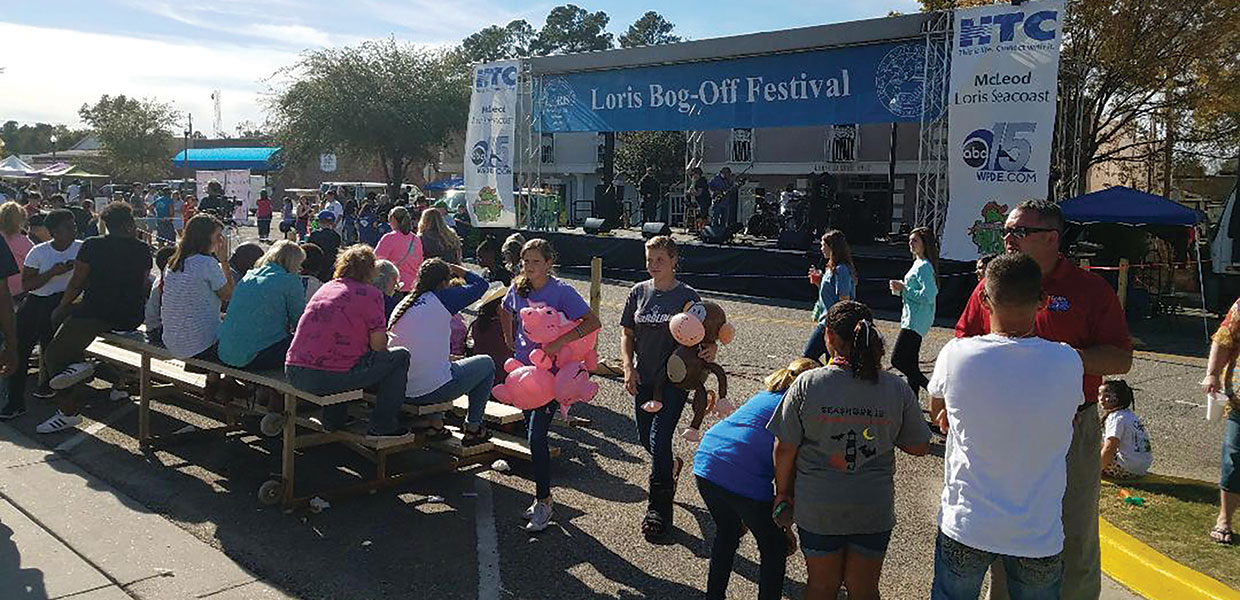 Loris Bog-off stage area
The small city of Loris, S.C., roughly 25 miles north of Myrtle Beach, population 2,400, grew to more than 35,000 on October 21, 2017, as it welcomed visitors to the 38th annual Loris Bog-off Festival.
The Bog-off, as it is known locally, began as a chicken bog cooking contest and morphed into a large festival of entertainment, vendors, and family fun. Chicken bog is a dish originating in the Horry County area of South Carolina — made of chicken, rice, spices, and other ingredients. Many believe the name describes the chicken being bogged down in the rice.
With thousands of visitors coming to town, Emmanuel Church in Loris took the opportunity to offer a spiritual feast of truth-filled literature to the passing throng. The crowd walked by many booths with vendors selling their merchandise, until suddenly they came upon a booth with a sign that read, "Free Christian Literature." There was something to spark the interest of everyone struggling in this world — tracts, books, and magazines on topics such as second coming, death, last days, health, the Sabbath, Bible studies on various topics, and materials for children.
It would be a major task for a small church to cover the territory of 35,000 residents, but when the people literally walk up to you, it presents a wonderful opportunity. Claiming the promise that God's Word will not return unto Him void, a blessing was prayed over the literature and for the people who would receive it. Every item was stamped with Emmanuel Church's contact information, and the Lord blessed the members' efforts as they distributed several boxes of literature on Sabbath.
South Atlantic | December 2017