BY Victoria mills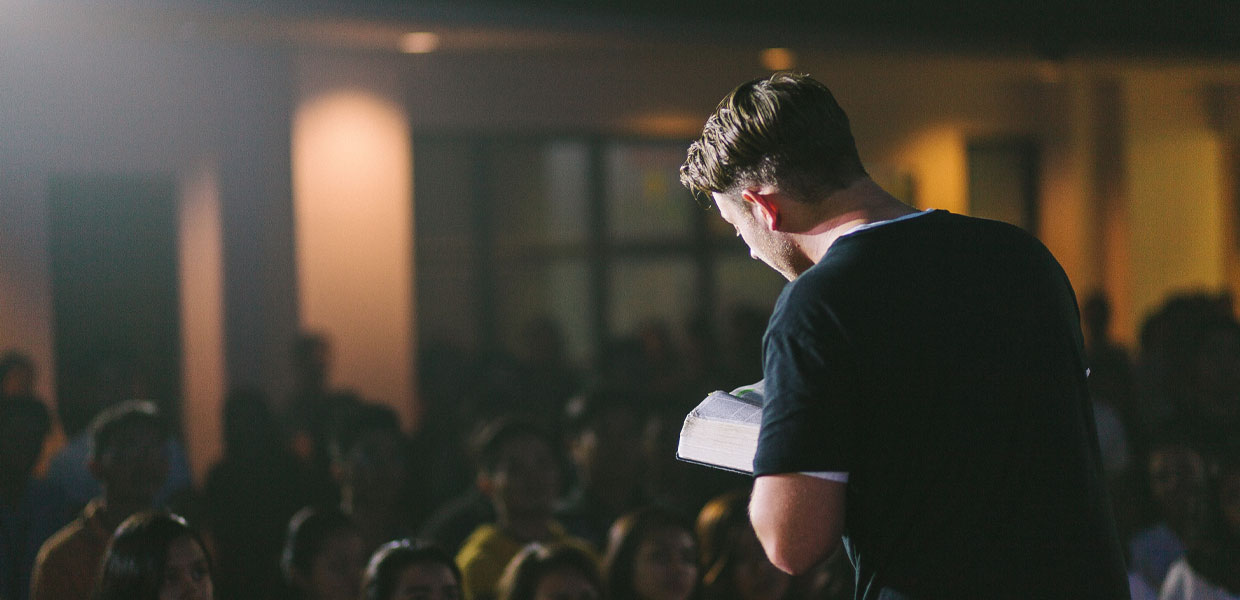 Engage Worship, a traveling music program through Southern Adventist University, creates opportunities for connection through programming and fellowship while also showcasing the best of what Southern offers.
Shared social experiences with likeminded believers, which are foundational to the University and its students, are modeled to high schoolers at youth rallies, academies, and church youth programs in the region. Last school year, student-led teams participated in 30 events spanning from Maryland to Miami, fostering Spirit-filled living during pivotal moments in formative teen years.
Student bands meet weekly during fall and spring semesters to practice songs and bond as they plan upcoming trips and performances. Some participate as singers and worship speakers, and others play instruments and serve as technicians for sound equipment. A dedicated Spanish-speaking team now serves Hispanic youth.
"Coming together as a group provides an avenue for God to work on the members themselves," said staff sponsor
Leticia Chaparro, admissions counselor and ministry coordinator. "Some participating students have changed majors because they felt a stronger call to mission. The ultimate purpose of serving communities also becomes an investment in the spiritual education of our members."
Junior English major Gam Reyes joined Engage his freshman year after noticing the program when he was applying to Southern. By the following year, he was leading a team and learning even more about the nature of worship.
"It's taught me to reorient the way I view my relationship with ministry," he said. "We're not worship performers; we're trying to shepherd people into an authentic encounter with God."
To learn more about Engage Worship or to book a team for a church or school event, visit southern.edu/engage.
Southern Adventist University | September 2023