Anita M. Lee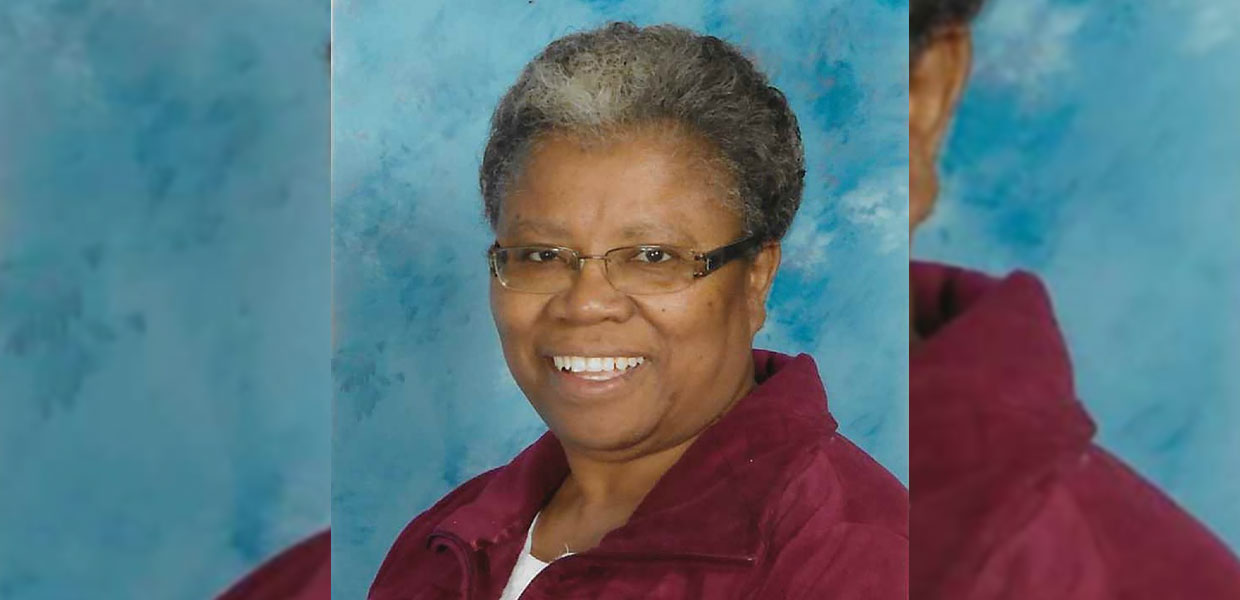 Joyce Hairston is the director of Ephesus Learning Center in Winston Salem, N.C.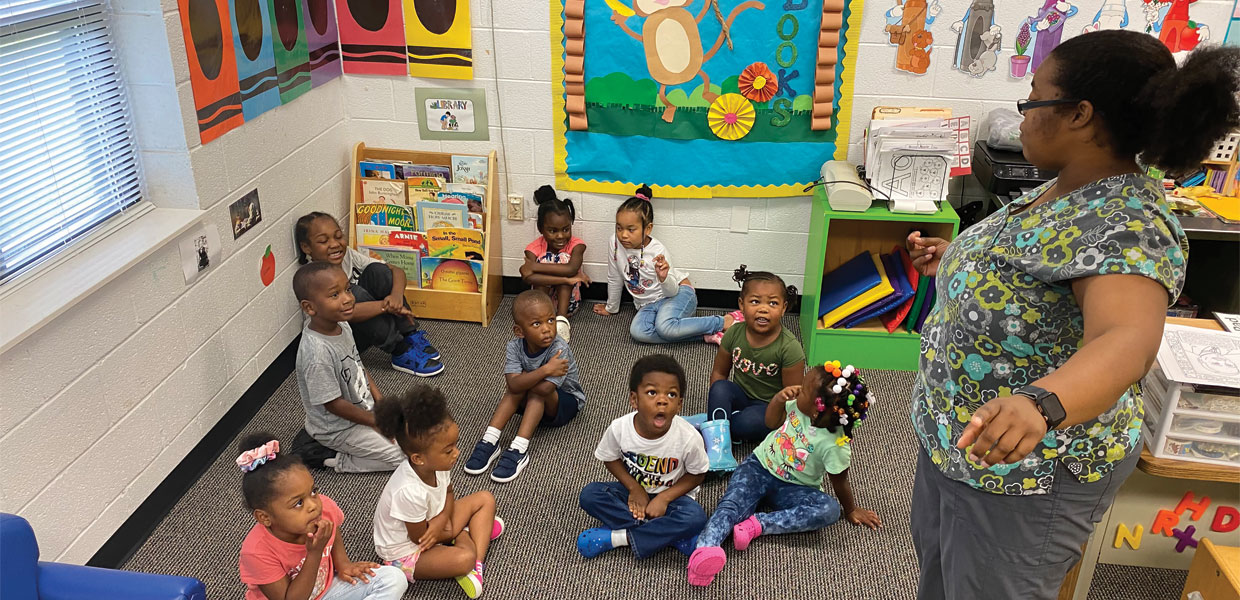 Joyce Hairston teaches the children at Ephesus Learning Center.
A parent shares her experience in an interview.
I know we have all heard the African proverb that says, "It takes a village to raise a child," and I am blessed, along with other parents, to have Ephesus Learning Center, Winston Salem, N.C., as part of our children's village. The Center is a haven where our children spend most of their time each day, and are nurtured, loved, and taught of the Lord. This education begins in the infant room and continues through the toddler and 3- to 5-year-old class.
From the day you sign your child up, you get that "at home feeling" because this is how Joyce Hairston, director of Ephesus Learning Center, makes you feel. She's the children's grandmother, one can say, while they are at school. Hairston not only takes care of the children but the parents as well, having a word of prayer or sharing some encouraging words with you before going off to work. Supportive, caring, and loving are characteristics of this leader that are demonstrated with each interaction within the Center, and are apparent within all staff. I know that Hairston has been in childcare for a long time, so I asked her to tell me her journey and this is what she shared.
She began with the Scripture Jerimiah 29:11, which says, "For I know the plans I have for you declares the Lord, plans to prosper you and not to harm you, plans to give you hope and a future." She then shared, "I guess one will say God's plan started with me caring for my younger siblings. Both of my parents worked, and being the "big sister," that was my responsibility to take care of them. At the age of 20, I was hired for the infant room at Macon Daycare Center in Raleigh, N.C., which I affectionately call the owner "Mama Macon." Hairston then went on to pursue a nursing degree, and after finishing nursing school, she was hired at Wake Forest Baptist Hospital in the Neonatal Intensive Care Unit, again caring for children. After 20 years, she retired from the hospital and became an entrepreneur. And yes, here again, God continued His plans for her, and she opened Joyce Cribs Child Care Home, caring for children birth to 18 months from 2001 to 2009.
God was not finished with her, because in November 2010 Ephesus Church asked her to be the director for Ephesus Learning Center, which is a 4-star daycare. She explained that she has learned a lot over the years, but mostly how not to be biased. This principle became a reality for her when she married her husband of 41 years as of July 6, 2021. They became a blended family, with her husband bringing four children into the marriage, ages 5, 8, 11, and 13, to join her two children, ages 6 and 8. She explained that she learned there was not any room for unfairness in her family. She described that being a director of a daycare is like having a blended family, and there is no space for being biased. Children just want to be loved and nurtured, and to know that you care. When we as parents receive correspondences from the Learning Center, she always reminds us that it truly takes a village to raise a child, and we are grateful to have the Center as part of our children's village. She ended with a smile on her face and stated, "His plans for me have been a remarkable journey, and I've been blessed with the opportunity to care for His little children."
Toddlers class teacher,
Nicole Chiles
My son, Anthony Jr. (AJ), has been at the daycare since he was a few months old. As parents you need to leave your new baby with someone you trust is invaluable, and this was my husband's and my experience with the staff of the Center. Each teacher brings a unique style of instruction to the classroom. AJ started in "Mrs. Nicole's" classroom, where he began the journey of learning, which includes circle time with prayer and Bible stories, singing, and basics like colors, shapes, and letters. AJ was being taught and not just being babysat. This was apparent one evening before he turned 2 years old, and he began telling me colors and shapes while I was reading a book to him, and he recited in his little developing speech, The Lord's Prayer. My mind was blown, and I knew at that moment that he was in the right place. 3- to 5-year-old class teacher, Regin Marshall
This October AJ will matriculate to the 3- to 5-year-old class with "Ms. Regin," where he will continue to build skills. In this class the students learn about their heritage as well as expand on basics, which include learning through play in art and outside activities. The children are taught many different areas, including the traditional letters, colors, and numbers, but most importantly, they are taught about the love of Jesus.
These are just some of the activities that the children enjoy at Ephesus Learning Center.
The activities of the Center are not only internal, but also extend out into the community. Each year the parents and staff participate in the Wee Care outreach, collecting boxes of cereal for families within the community who are in need. This introduces the children and reminds the parents of the importance of helping the least of these. This year 79 boxes were collected, which was a blessing as we were in the pandemic and enrollment was low. But, as Hairston would say, "To God be the glory," because the Center did not have to close due to COVID-19.
I am grateful for the staff at Ephesus Learning Center, and I feel that our children are in a safe, caring, God-centered environment. It truly takes a village to raise a child, and as a parent, I feel that the Center is a blessing, not only to my family, but to all the families of children who attend. I am thankful for the village that God has surrounded my son with.
South Atlantic | August 2021