BY Shane Hochstetler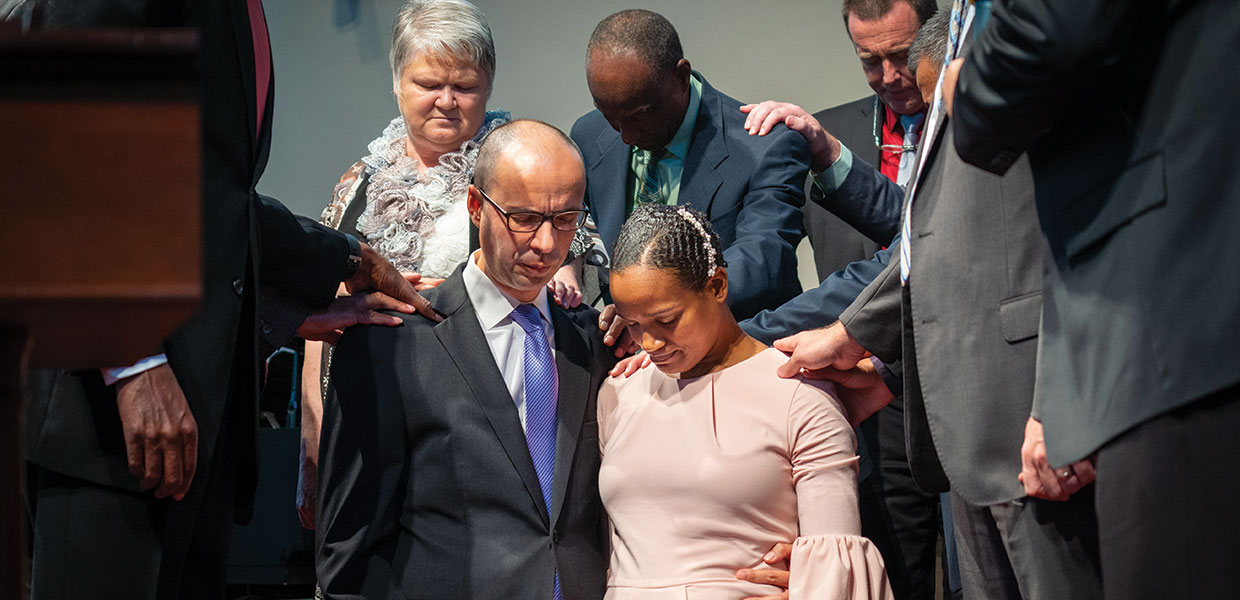 Ordination prayer is offered for Fernando Leite (front left), with his wife, Renee.
Shane Hochstetler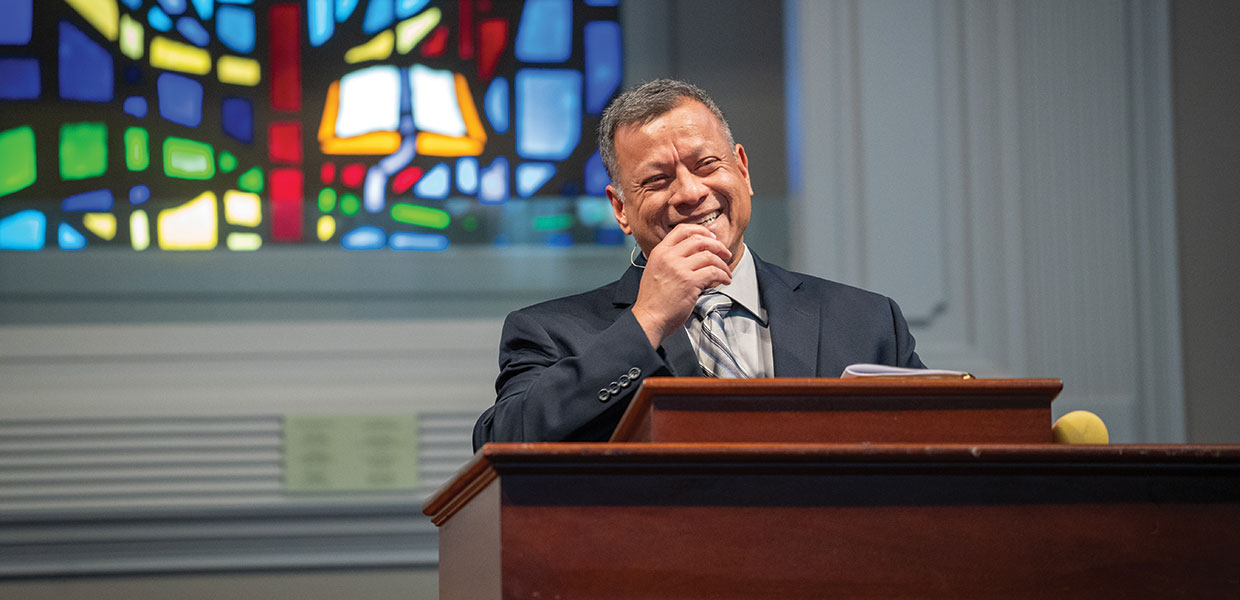 Marcus Roland, local elder for the Beaumont, Tex., Church, presented the sermon.
Shane Hochstetler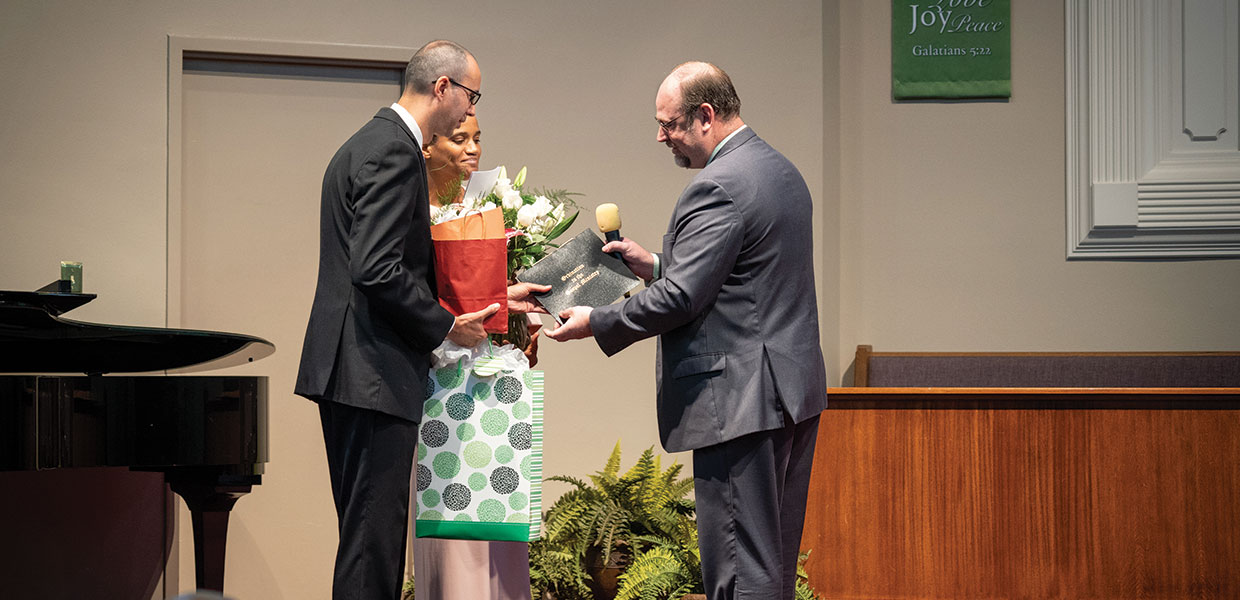 Martin Fancher (right), Gulf States executive secretary, presents the certificate of ordination.
Shane Hochstetler
Fernando Leite was ordained to the Gospel ministry on Sabbath, August 24, 2019, at the Cody Road Church in Mobile, Ala., with the Gulf States Conference.
Leite was born the youngest of seven siblings in the country of Portugal to parents Manuel and Ema Leite. During his early college years, he studied accounting and administration, but in 2003 he became a literature evangelist, leading him to a call in ministry.
From 2004 to 2007, Leite studied theology at the Adventist College of Sagunto in Sagunto (Valencia), Spain. During his third year he met Renee Karol Morris, a student studying Spanish. They decided that he should relocate from Europe to North America, and then reside in Huntsville, Ala., for Leite to continue his theology studies at Oakwood University. Leite and Morris were married on April 7, 2008. The newlyweds relocated to Keene, Tex., where he completed his theology degree at Southwestern Adventist University.
Leite was hired as an associate pastor of the Valley Central Spanish Church in McAllen, Tex., with the Texas Conference. A couple of years later, their son, Gabriel, was born in 2013. Texas Conference sent him to Berrien Springs, Mich., to work on his master of divinity degree at Andrews University. After completing his degree, he continued with the Texas Conference, working as the senior pastor of the Beaumont, Tex., Church until December 2017.
Since 2017 Leite has been working as the senior pastor of the Cody Road Church. During his free time, he enjoys soccer, taking his family to the beach, and holidays; but, most of all, he loves seeking to do the will of his heavenly Father.
Marcus Roland, local elder for the Beaumont Church, presented the challenge in ministry. As a layperson, he reminded the attendees that all are chosen, and each has a role to play in ministering for God. Irmatean McConico offered several special music selections, and Dave Livermore, Gulf States president, presented the ordination charge and prayer. Cary Fry, Gulf States vice president for pastoral development, and Martin Fancher, Gulf States Conference executive secretary, also presided.
Gulf States | November 2019