BY Carlletta Stinson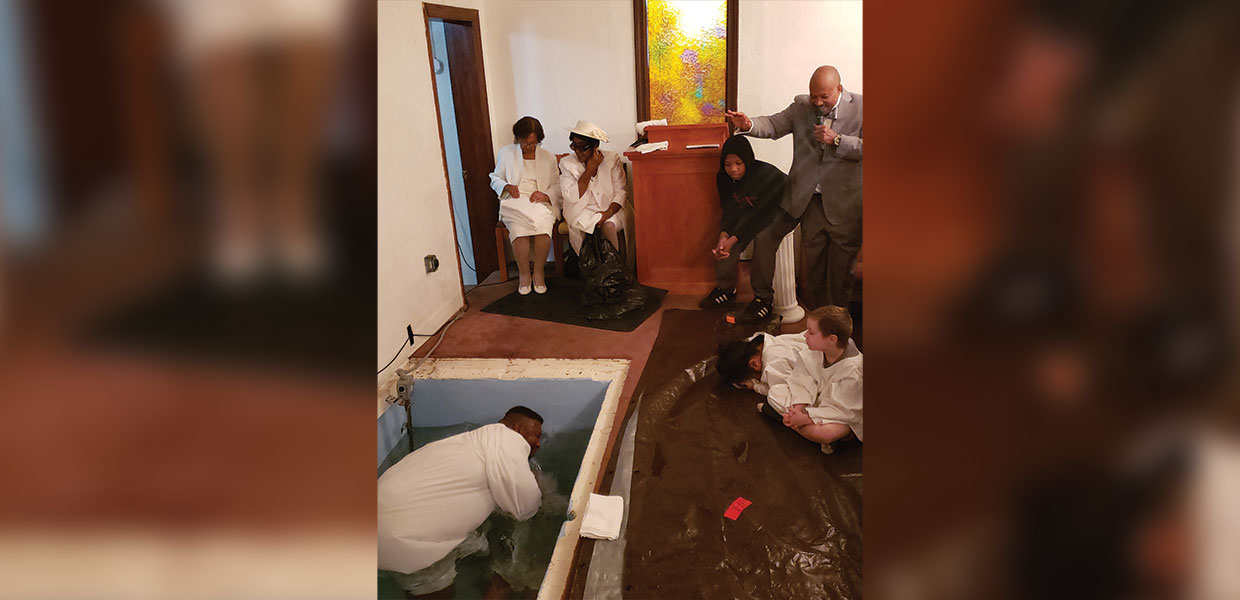 First Church in Fort Valley, Ga., and Mt. Sinai Church in Thomaston, Ga., combined their efforts with Gregory L. Stinson, pastor, and his wife, Carlletta, to baptize 17 individuals on May 12, 2019, and then an additional 10 on November 16 and 23, 2019.
The evangelistic meetings began by the members knocking on doors and distributing Bible studies in the community in April for Thomaston Church, and again on October 21, 2019, for the Fort Valley Church. Who said that God needs a lot of time to get something done? These members found that what He needs is available people who will step out in faith to do the work in their community. It has been said that the work is too difficult to win souls in these last days, but Stinson begs to differ, and the groups' results speak to the contrary.
The team included members and Bible workers. They were met with challenges, but found God faithful to make a way and touch hearts.
Robin Harris and her family, originally from Miami, Fla., indicated that she had been fasting for 30 days that the Lord would guide them to the right church. She and two others from her family were baptized.
The summer and fall crusade teams worked diligently to invite people to God, and they continue to give great reports of the growth to strengthen their two churches.
South Atlantic | February 2020