BY phyllis jones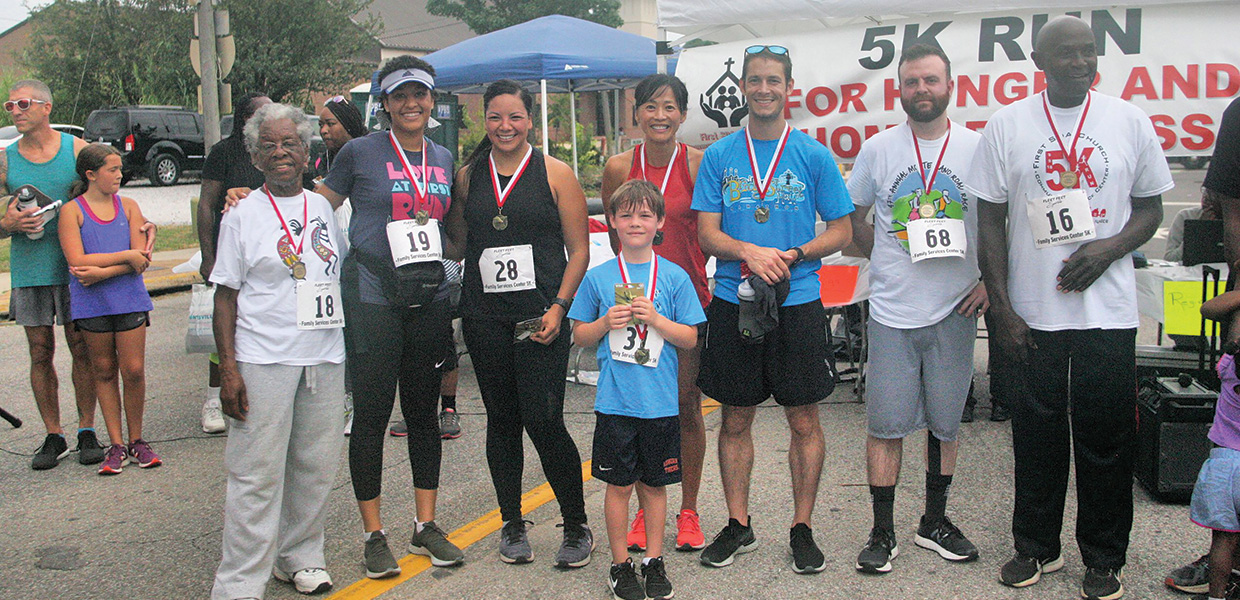 Runners who won their age categories
First Church in Huntsville, Ala., sponsored its first 5K Run to help end homelessness and hunger on Sunday, September 9, 2018. The event organizers were volunteers of the Community Services Center committee, chaired by Donna McCrary. Currently, the Center provides food, clothing, and mental health counseling.
The 5K event drew approximately 100 participants ranging in age from 9 to 90. According to McCrary, several individuals did not run, but gave donations to support the cause. More than 10 major sponsors supported the event to make it possible. The funds raised will help the Community Services Center provide additional services to those in need. McCrary expressed, "We would like to expand our services to help people pay their rent, mortgage, utility bill, and so forth. There are so many people hurting. We want to help fill that gap for those who are in need."
Debleaire Snell, First Church senior pastor, was excited that the event turned out so well. "The cause is what drives everything. You have people who don't necessarily run or walk, but believe in the cause of just trying to serve the homeless and those who suffer from hunger." Snell also mentioned that when the church moved to 1303 Evangel Drive, they wanted to be in a community where they could serve more closely. The church is only a stone's throw away from Downtown Rescue Mission in Huntsville, whose residents have often been recipients of First Church's compassion for mankind.
Not only was the event an avenue for exercise, it provided an opportunity for families, friends, and others to fellowship together. Eric McCrary, Donna's husband, shared, "When we give to our community, the community always gives back." Next year Eric plans to help promote the event earlier and more often, in hopes of having more participants and sponsors.
South Central | November 2018