BY Pastor Ryan Hodgins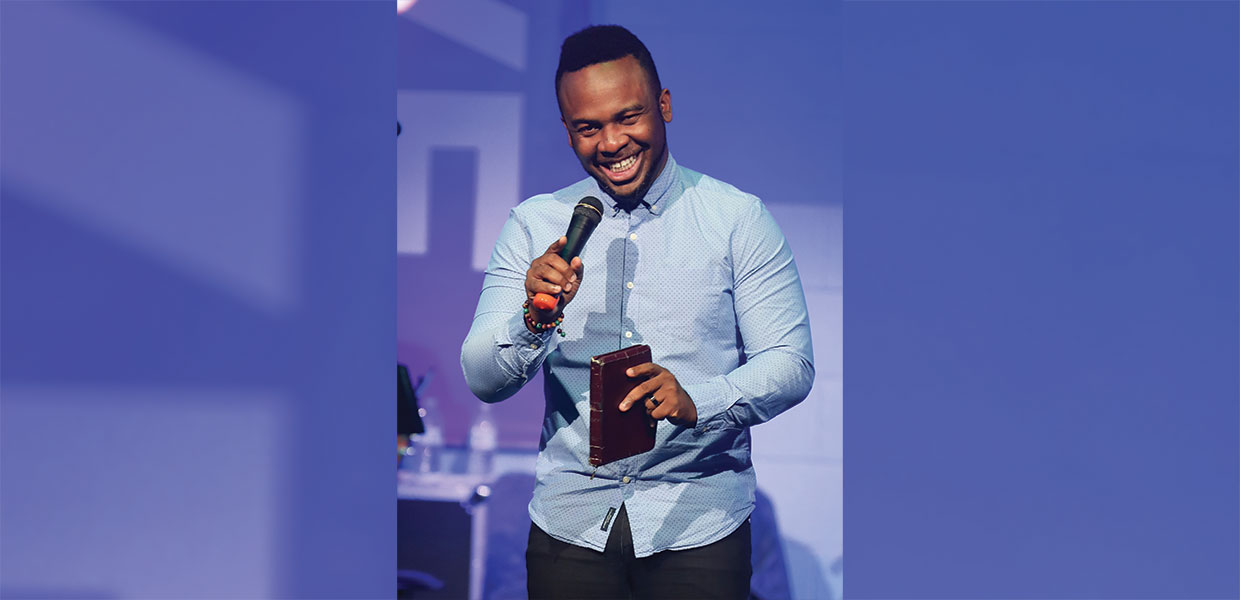 Guest speaker Pastor Ron Sydney
Courtney Herod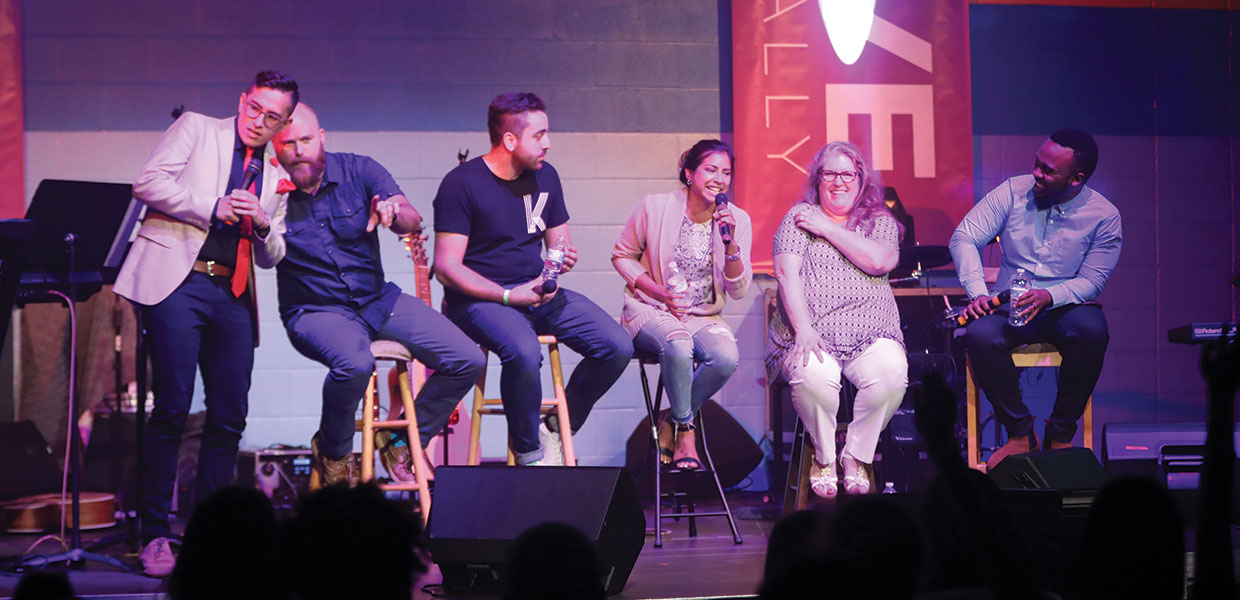 The afternoon panel discussion and Q&A
Courtney Herod
Ryan Hodgins, pastor of Sharon Church in Charlotte, N.C., shares his personal account of the Revive Youth Rally effort.
The story behind the "Revive" Youth Rally begins with an email. A young adult sent this email to Bryan Aalborg, senior pastor of the Charlotte Sharon Church, asking about a youth rally. He was sad to tell her they had no such event planned. Then a short time later, I was hired to be Sharon's youth and young adult pastor. After much prayer, it became apparent that God wanted us to start something big for the young people in our church and surrounding area.
Taking a leap of faith, we scheduled a youth rally for the end of the summer, and with only four months until the event, the planning ramped up quickly. Miracles happened, money was raised, and it became more and more apparent that God wanted this event to happen.
The first task was getting a speaker. Ron Sydney, pastor of the 24/7 church in Bellevue, Wash., seemed a great choice; however, it was unlikely that we could get him on such short notice. But when I called, he was excited for the opportunity, even taking time out of his vacation to come and share with our young people.
Registration for Revive launched in May 2018, at Camp Meeting, and people started signing up. With less than two months until opening night, we entered crunch time. We booked praise teams and hired a graphic designer to make everything look good. Volunteers, including a team of young adults, came out to help transform the Adventist Christian Academy gymnasium into a youth worship center.
When organizing events for youth, I tend to get nervous because I want the event to help them connect with God and show how much He longs for them to choose Him. But, on Friday, August 10th, at 5 p.m., when the doors were opened to the first ever Revive Youth Rally, my nerves were finally calm. I knew that we had done our best to accomplish the task God had given us.
That Friday night more than 180 people attended, and on Sabbath there were more than 250. It turned out to be a very exciting weekend. When Sydney spoke, they listened. When the praise teams played, the young people where singing. When the panel had their discussions, the kids were engaged. Yes, there were a few technical glitches, but God prevailed. After a weekend of great music and connective messages, a call for commitment was made, and almost everyone in attendance came forward to surrender to God.
It's powerful to see what happens when so many of God's workers pour their hearts into service for Him. And, it's even more powerful to see our young people committing to follow their Lord and Savior, Jesus Christ. One of the main reasons we held this event was to teach the youth to have a connection with God. Connection starts with surrender. This generation has the power to do unfathomable things for God. God is powerful, and the future is exciting. We are looking forward to next year when we launch "Revive: Do it Again," July 19-20, 2019. Look for more information at www.reviveyouthrally.com.
Carolina | October 2018