BY Florida Hospital Media Relations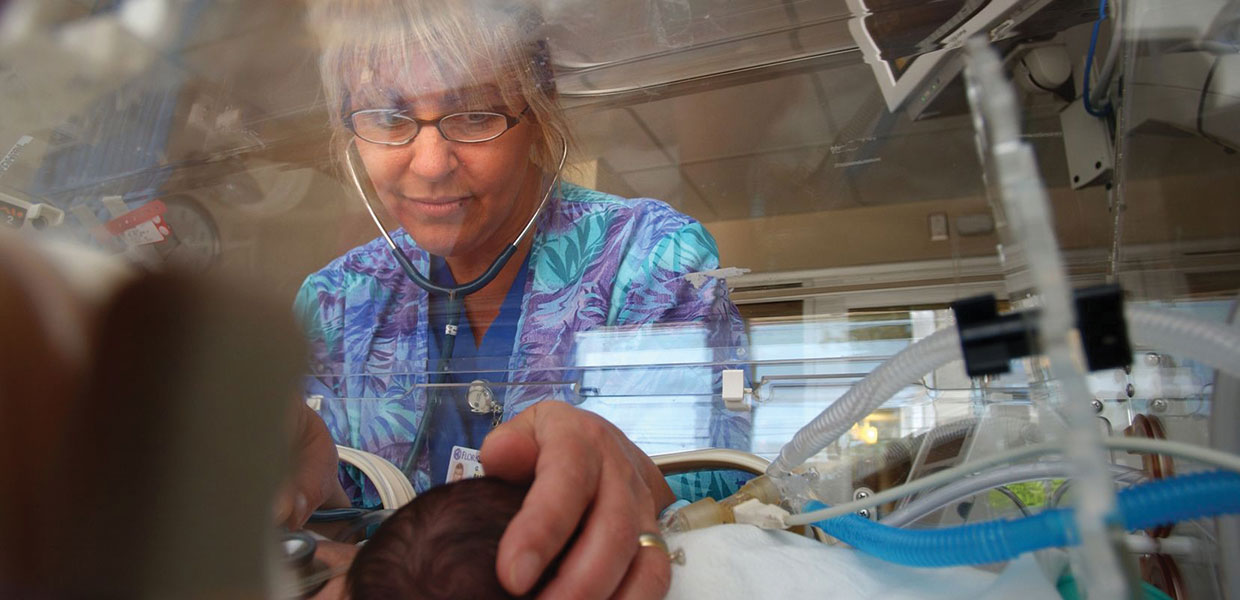 The new NICU will span two floors, with expanded capacity for 102 beds.
Just a few short years ago, Florida Hospital for Children's Neonatal Intensive Care Unit (NICU) would care for around 60 newborns on an average day. As central Florida's population has grown, so has the demand for this critical health service, and the daily average has climbed into the 80s. In order to meet this growing need, Florida Hospital for Children is expanding its services with the opening of a new Level III NICU.
For more than 30 years, Florida Hospital's Level III NICU program has offered the highest level of care available to neonatal babies, serving 1,400 patients last year alone from across the region. A Level III NICU is designed to care for newborn infants with extreme prematurity or who are critically ill or require surgical intervention.
The new NICU, which spans two floors, replaces Florida Hospital Orlando's existing Level III NICU and expands its capacity to 102 beds. The NICU includes 95 private rooms, three Extracorporeal Membrane Oxygenation (ECMO) rooms to provide critical heart and lung care, and four transitional rooms. These include a set of rooms for twin newborns on both floors.
"The birth of a baby is one of the greatest miracles in life, and can be the most joyful and memorable day of a mother's life. But, for parents whose babies are born premature or sick, it can also be stressful and scary," said Rajan Wadhawan, M.D., chief medical officer and medical director of neonatology at Florida Hospital for Children. "That's where our team of NICU specialists comes in, backed by some of the world's most advanced technologies and the highest level of compassionate care available."
Florida Hospital's 152-bed neonatal network of care stretches across central Florida. In addition to Florida Hospital for Women, NICUs are at Winter Park Memorial Hospital and Florida Hospital Memorial Medical Center in Daytona Beach, Fla. And next month, Florida Hospital Celebration Health will be opening a new NICU, followed by Florida Hospital Altamonte.
"This vast network of care allows parents to stay close to home while their child receives critical care. At a time of such great stress and fear, this closeness — and knowing that no matter which Florida Hospital NICU their child is in, they're receiving the most appropriate level of care — brings much-needed comfort to families," said Marla Silliman, senior executive officer at Florida Hospital for Women and Florida Hospital for Children.
"It is our dream that someday every child will live to be 100," Silliman said. "We want to give them the best chance at living a long and healthy life. That 'someday' starts today."
Adventist Health System | May 2017