JENNIFER AUDETTE, AHU communication manager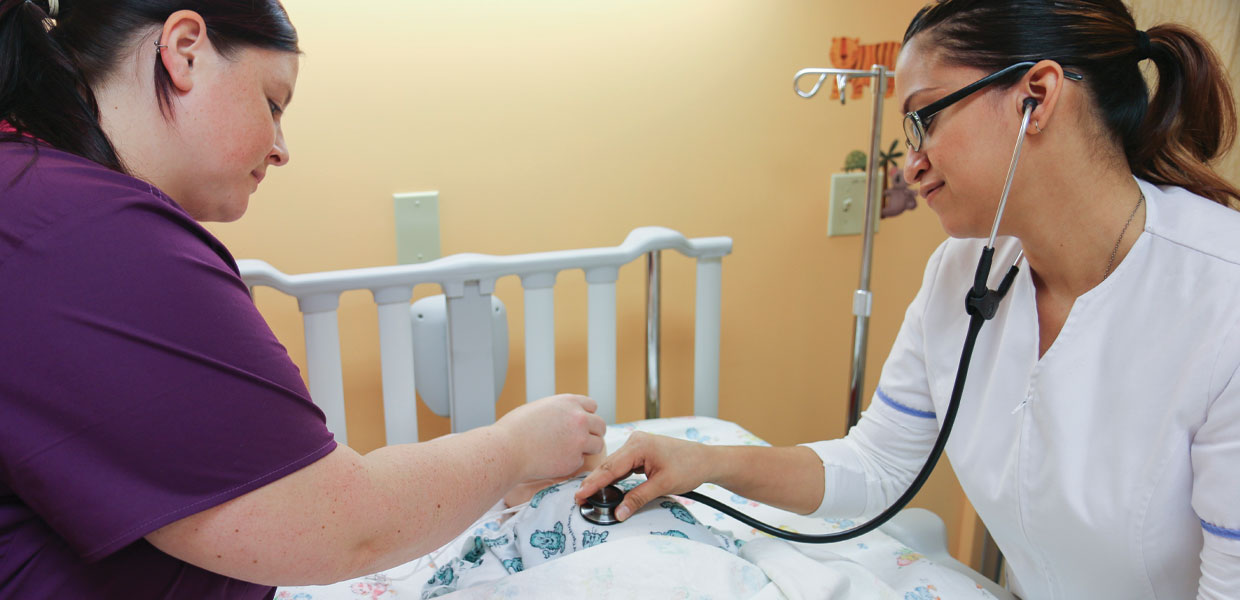 Nursing simulation
Nursing students at AdventHealth University (AHU) will have access to new and additional simulation equipment that will prepare them to care for patients, thanks to a $574,445 grant from the Florida Department of Education Linking Industry to Nursing Education (LINE) Fund. AdventHealth University is one of 26 schools in Florida to receive funding through this grant.
"AdventHealth University is honored and grateful to receive these funds to ensure our nursing students are highly skilled, confident, and work-ready when they graduate," said Edwin I. Hernandez, Ph.D., president and CEO of AdventHealth University. "This grant comes at a pivotal point in our 31-year legacy, as we embark on a robust strategic plan to significantly amplify nursing education at our University."
In 2022, LINE was established by the Florida Legislature to incentivize collaboration between nursing education programs and health care partners, aiming to combat the growing nursing shortage in the state.
"These awards will meet a critical need of our state by ensuring we continue to have high-quality nursing graduates, and by creating new opportunities for Floridians interested in healthcare," Florida Governor Ron DeSantis said in a prepared statement. "I am grateful to the colleges and universities who have gone above and beyond to train the next generation of nurses in our state."
As part of the program, a partnering agency will match the grant amount. In AdventHealth University's case, the AdventHealth health care system is committed to matching the funds for a total amount of $1.14 million. AHU will use grant funds to purchase leading-edge teaching technology that includes birthing, nurse, and SimBaby and SimMan 3G manikins; an additional digital anatomy table; and a medication administration simulator, among other much-needed learning modules.
"Increasing nursing student access to simulation education will help future nurses develop greater competence, confidence, and critical thinking skills," said Julie Vincent, chief nursing executive at AdventHealth Central Florida Division. "Simulation allows students to practice in a safe environment, learn from their mistakes, and receive immediate feedback from professors and supervisors."
A report commissioned by the Florida Hospital Association and the Safety Net Hospital Alliance of Florida estimates the state could experience a shortfall of up to 59,100 nurses over the next 14 years. This grant helps AHU provide innovative solutions to address this shortage, continuing its vital role in the nursing workforce pipeline. In addition to the grant and purchasing much-needed simulation equipment, those efforts to develop highly skilled nursing graduates include:
• Expanding access to nursing education through a new associate degree in nursing, flexible learning options, and financial support for at-risk students.
• Inspiring and radically increasing nursing student enrollment.
• Innovating to recruit highly skilled nursing faculty.
• Enlarging classroom space.
• Accelerating student-to-workforce timeline through three-year bachelor's degree.
AdventHealth University | March 2023