BY Valynda Bailey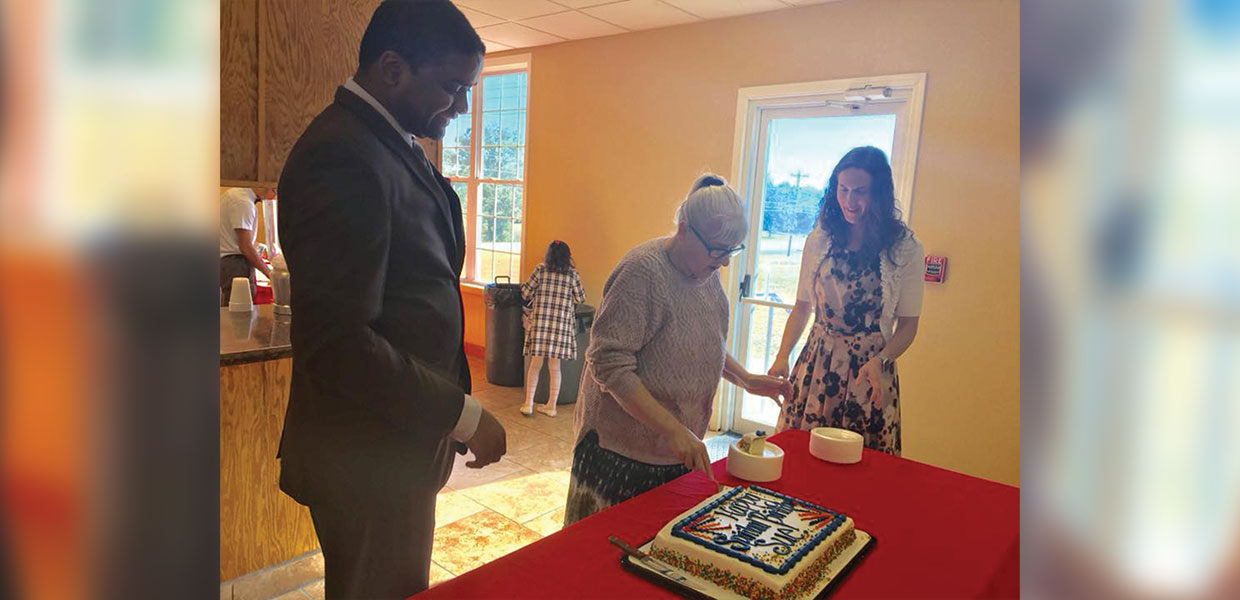 A "spiritual birthday" cake is presented to Sue Hernandez (center) following the church worship service.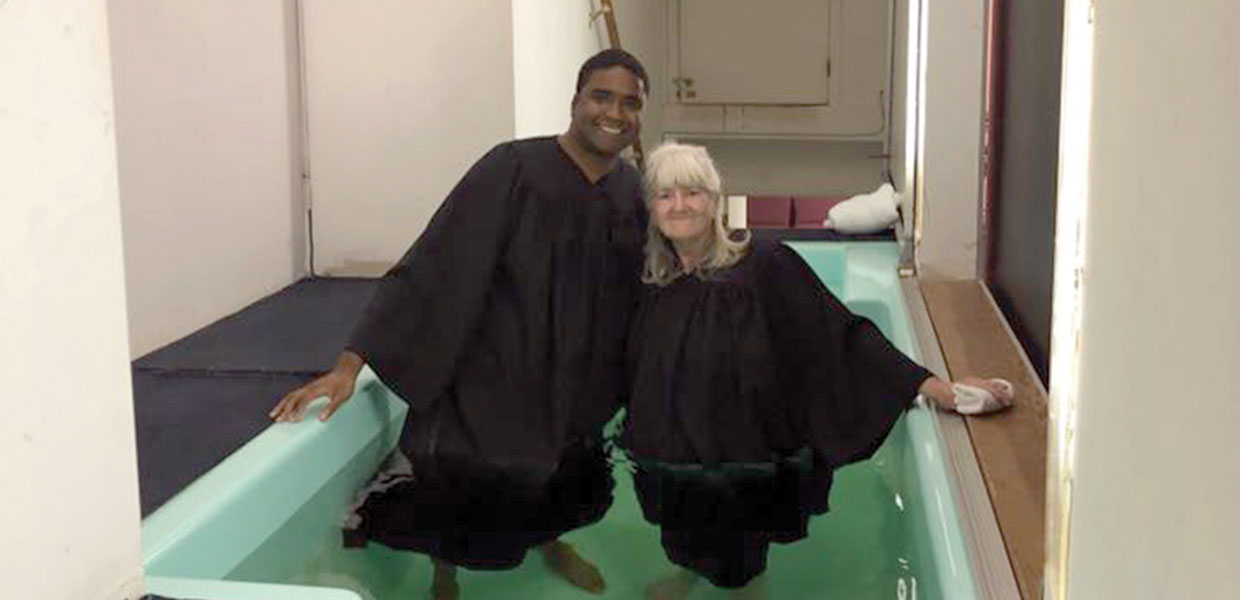 Andre Weston, pastor of Bass Memorial Church, prepares to baptize Sue Hernandez as a result of her completing Bible studies.
It is a good day in the Lord and a very high day on this Sabbath for the Bass Church. God's Kingdom is growing, and this church is facilitating that growth. Sue Hernandez has decided to follow Jesus all the way through the watery graves of baptism," stated Andre Weston, pastor of Bass Memorial Church in Lumberton, Miss. Hernandez was raised as an Adventist; however, decades ago, she went to the church she was attending at the time to seek help with a burden her family was carrying. She felt ignored and was hurt by the experience she encountered. This occurrence started a journey of drifting, and eventually Hernandez asked for her name to be dropped from the church books. However, she always knew the Adventist Church was home, and remained near to Adventist churches throughout her life, wherever she lived.
In September of 2019, Hernandez responded to a call for Bible studies and baptism during one of Weston's sermons. Hernandez was faithful in her studies and eager to learn and grow in Christ. For her, one of the most transformational things the church did was make sure each person feels valued, heard, and loved. She joined the church membership through baptism on November 16, 2019. "It was a joy to study with her and be part of her story," said Weston.
In celebration of the occasion, a birthday cake inscribed with "Happy Spiritual Birthday, Sue" was served after the worship service.
Gulf States | February 2020