Staff Writer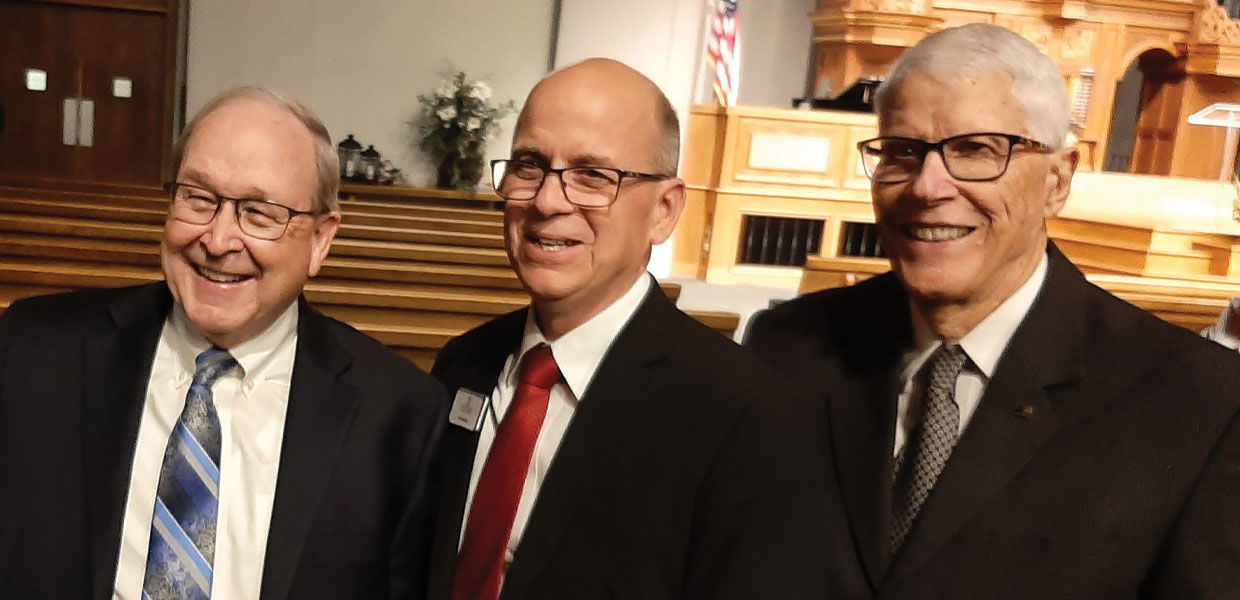 Serving the Southern Adventist University community a combined 60 years, David Smith (left), former president; Ken Shaw, current president; and Gordon Bietz, former president, are dedicated to Adventist education.
Former Presidents Gordon Bietz, David Smith Honored
Southern Adventist University's Board of Trustees designated former presidents Gordon Bietz, D.Min., and David Smith, Ph.D., as presidents emeriti during its February 27, 2022, meeting in recognition of their dedication and service to the University.
Bietz served as Southern president from 1997-2016. During his 19-year tenure, the University's enrollment nearly doubled, campus facilities expanded to meet that growth, and the Vision 20/20 Strategic Plan that he spearheaded set a strong foundation for the institution's ongoing success. Previously, he served as senior pastor of the Collegedale Church on campus for 13 years.
"As Southern's longest-serving president, Dr. Bietz played a huge part in shaping Southern as we know it today," said Ken Shaw, Ed.D., president, '80, "We are pleased to recognize and honor Gordon for his Christ-centered leadership, commitment to Adventist education, and rich legacy of service to the Southern community."
Smith also has a long relationship with the institution, beginning in 1981 and serving 17 years as English professor and then department chair. After leaving the area to serve as president of Union College in Lincoln, Neb., in 2011 Smith returned as senior pastor of the Collegedale Church — a position he held for five years. During that time, he served on Southern's board, gaining an intimate understanding of the institution's finances, operations, and mission. In 2016, Smith was unanimously elected as Southern's 26th president and served until his retirement in 2021.
"It is our pleasure to honor President Smith, who dedicated nearly 30 years of his career to the Southern community," Shaw said. "In every role, Dave's love for Jesus, as well as the students, employees, and church members he interacted with, made a significant impact and leaves a lasting legacy."
Southern Adventist University | May 2022