BY kerrian hazley
Melissa Martinez (left) demonstrates a self-defense technique with one of the Fort Walton Beach Church participants.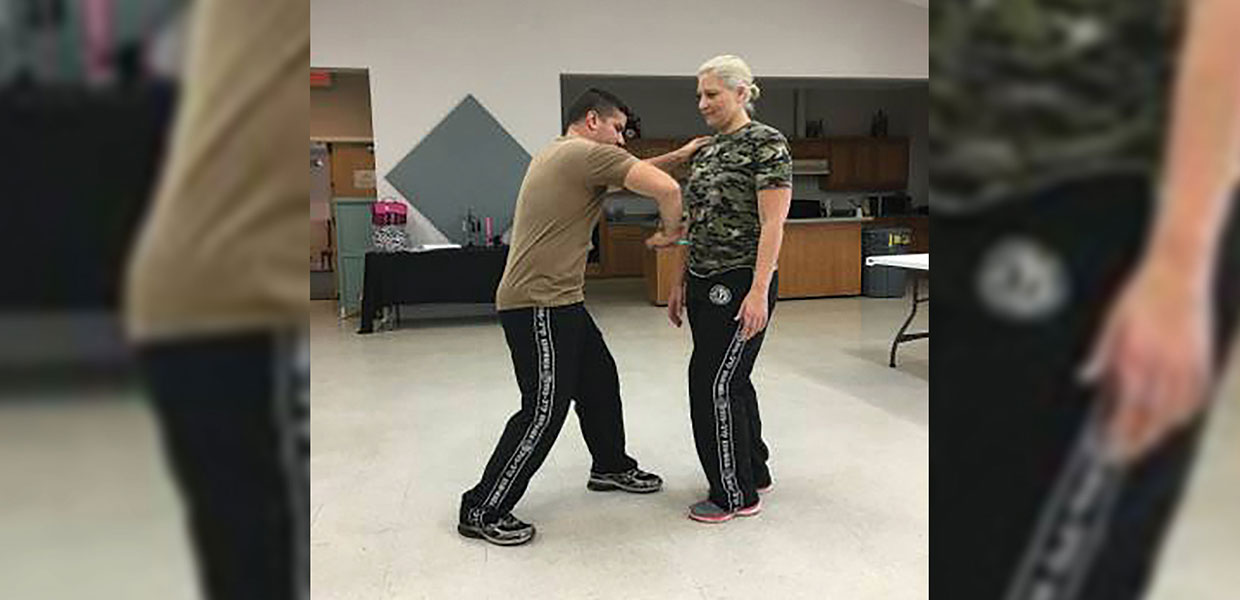 Ruben and Melissa Martinez demonstrate a self-defense technique.
The Fort Walton Beach, Fla., Church Women's Ministries Department, headed by Kerrian Hazley, hosts monthly seminar sessions. The first session was Sunday, March 26, 2017, at 1 p.m. The seminar was entitled "Self-Defense Seminar for Women." It was presented by Melissa Martinez and her husband, Ruben Martinez. Both have military training: she is in active duty in the Air Force, and he is in the Air Force Reserves.
Melissa Martinez has a special interest in helping women stay safe, and her husband is currently learning other martial arts techniques. Both of their expertise proved excellent in helping women feel a little more confident to traverse this sin-laden world. Of course, they all know that their primary defense is God and His Word, but it is always helpful to have extra techniques under their belts, just in case something does go awry.
This first session was about passive techniques to defend themselves. They are planning to have a part-two class in the fall to learn more techniques. All the women who participated had a lot of fun and learned a lot.
The Fort Walton Beach Women's Ministries Department continues to be very active. They also have a weekly prayer line and Bible studies.
Gulf States | August 2017