NIKKI GETMAN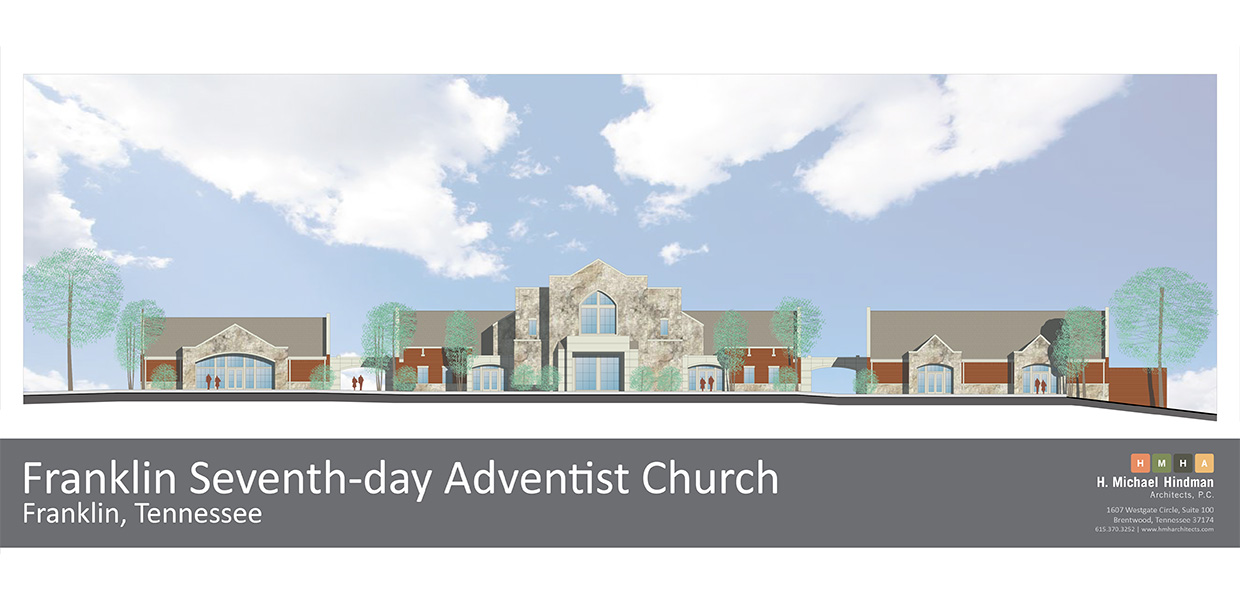 Rendering of the future Franklin, Tenn., Church campus
After 15 years of renting, the Franklin, Tenn., Church finally has a permanent church home after a string of rapid, miraculous events last fall.
Formed in 2001 in a joint effort by the Madison Campus and Nashville First congregations, the group rented a space in an office park. In 2011, the church purchased a 10-acre property in Franklin, and in 2012 began meeting in the cafeteria of the public school next door. Every week for five years, the members had to transport, set up, and tear down everything needed for worship.
A large fundraising campaign was developed for a multi-phase master plan to include a chapel, school, and eventually a full campus. Through the years, there have been big directional signs of God's favor, but then all the doors to move forward would close. By every appearance, the church was in an intractable situation — financially and logistically.
When Alex Sozinov joined the congregation in August 2017 as pastor, his assessment confirmed the predicament. "Based on the issues and restrictions we had at the other property, the first phase of the project with a small chapel would take at least 15 years, and the lease with the school was running out."
The first week of September, the board voted to explore options. The next day, a 14-acre property with an already built youth center and fully planned church campus was identified. In an urgent business session, the church voted to move forward with an offer, and hired member Naomi Bannister as the real estate agent. The Franklin Church closed on the property on November 9, 2017, and had their first worship service there Thanksgiving weekend.
"From the time we made the offer to close, it seemed like every day had a new hurdle, and then just as quickly, it would be resolved," said Bannister.
Steve Haley, Conference president, shared with the congregation, "In over 30 years of ministry, the opportunity for a small congregation to purchase this beautiful property in a high-income, high-cost area rates as one of the most stunning events that I've ever witnessed. Just when it seemed that there was no immediate means by which the church could move forward, God made this property available, at an affordable price, and in a prime location in one of the fastest growing counties in North America. Within weeks of closing on the new property, unexpectedly, we had a buyer for the former acreage we owned. Amazing! I don't use the word 'miracle' lightly, but this has indeed been a miracle, and God alone deserves the glory. Truly, God has great plans for the Franklin, Tenn., Church, and I can't wait to see how He will bless and prosper the congregation in the future!"
Kentucky-Tennessee | June 2018