By Amanda Blake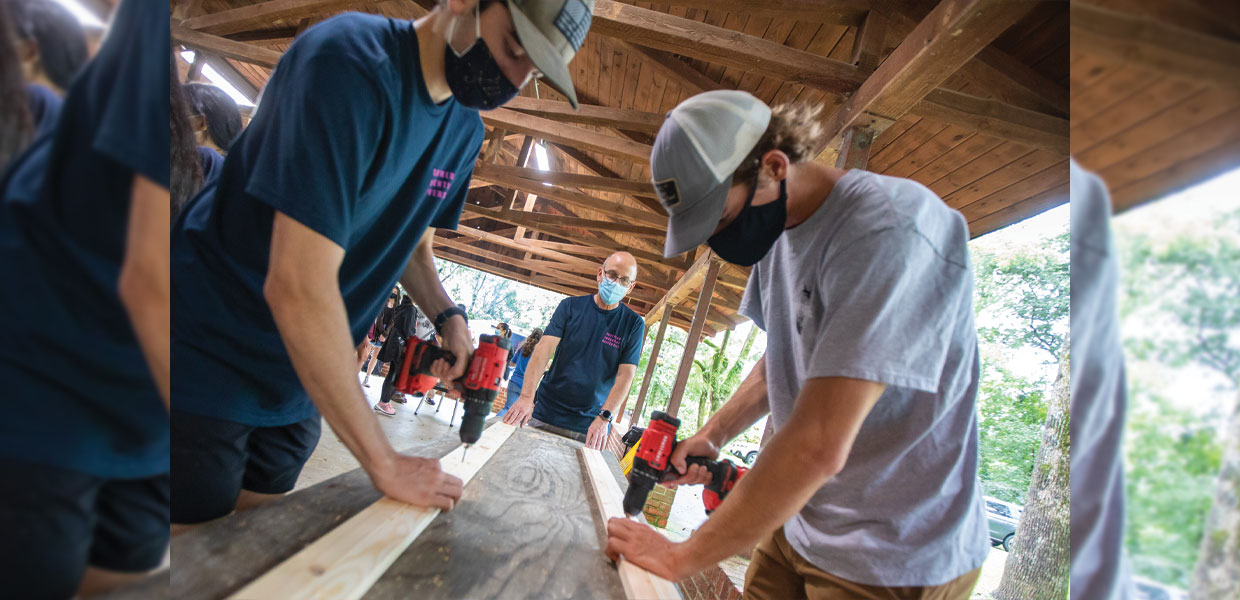 During Freshman Service Day, Ken Shaw, University president, worked with students to build bunk beds for children in need.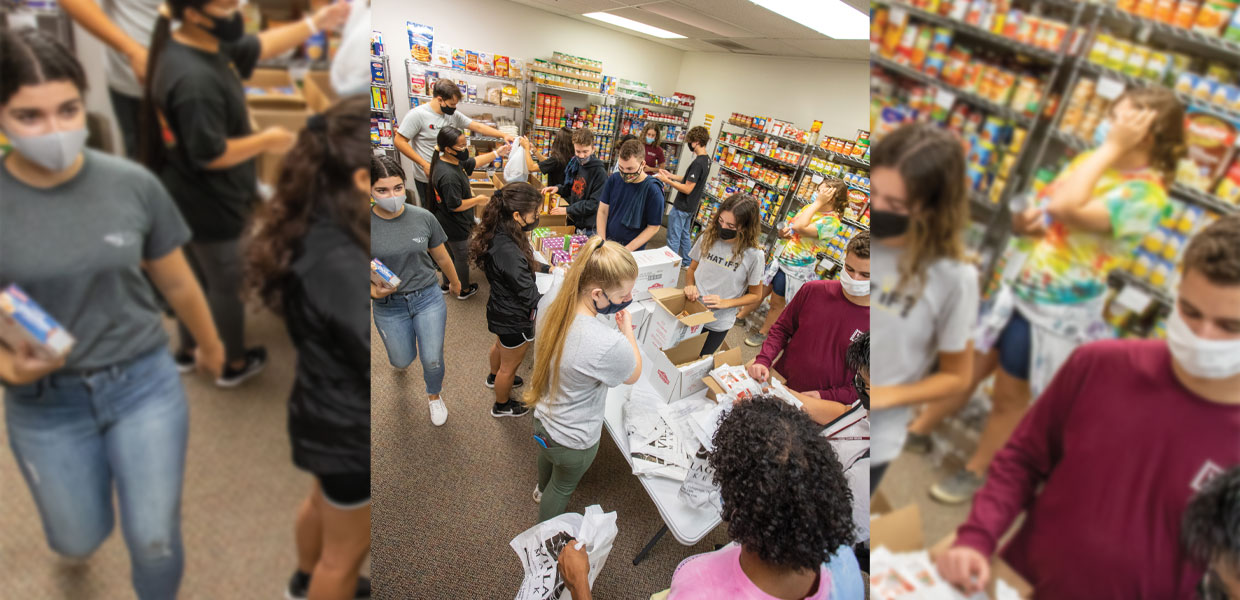 A group of freshmen served in the University's food pantry, preparing items for distribution.
Nearly 600 freshmen at Southern Adventist University started the year off by participating in Freshman Service Day, carrying out projects on campus and in the local community. According to Julie Devlin, local engagement coordinator in the Office of Ministry and Missions, the aim was to set a spiritual tone for freshmen as they began their Southern experience.
"We were called 'Southern Missionary College' back in the day," Devlin said. "So, we continue to exemplify what our school is all about and truly live the mission, which is to reflect Christ and to go out into the community and serve those who are in need."
Southern partnered with 21 local organizations on a wide variety of projects, including cleaning animal stalls, packing blessing bags for those in need, constructing garden spaces, and much more.
Mandy Velez, freshman nursing major, helped build beds for children in need and appreciated the experience, saying, "It makes you feel like you're part of something, even if it's something small."
Devlin was blessed by the positive feedback from participants and is glad to be part of organizing this meaningful event.
"We want the freshmen to be reflecting on that experience," Devlin said. "Our hope is that they will see the joy of giving their time and their talents to honor the Lord."
Southern Adventist University | October 2021