BY TRISNEY BOCALA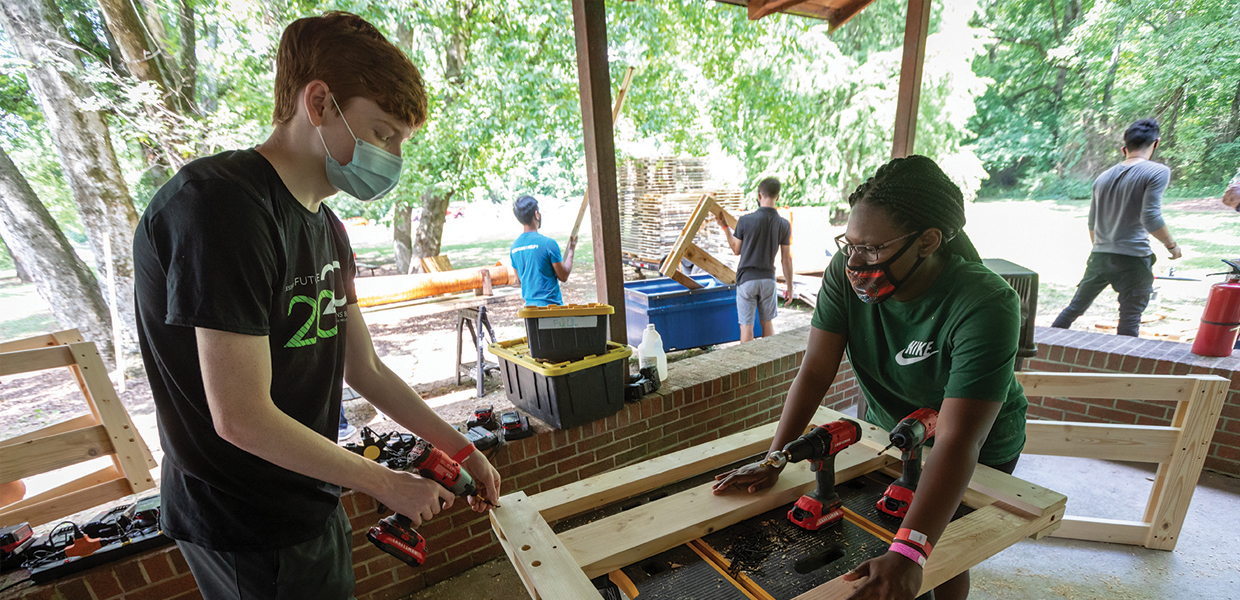 As part of Freshmen Service Day, students constructed bunkbeds for local children.
During New Student Orientation at Southern Adventist University in Collegedale, Tenn., one day was set aside for incoming students to serve the local community. The volunteers partnered with 15 organizations in a variety of ways. All activities took place on campus, with half of the 675 students volunteering in the morning and the other half in the afternoon, which reduced group sizes and encouraged physical distancing.
Activities included creating flashcards for local elementary schools; decorating and filling paper bags with snacks for community members experiencing homelessness; assembling "Treats for Heroes," which were later delivered to local police officers, firefighters, and medical personnel; building children's bunk beds, and more.
"The foundation of service here at Southern is preparing me to keep it going later in life," said Nikki Nadler, freshman music major. "I think it's good to foster service when you're younger so that it'll be routine when you're older."
Southern Adventist University | October 2020