BY Manuela Radu and Kim Thompson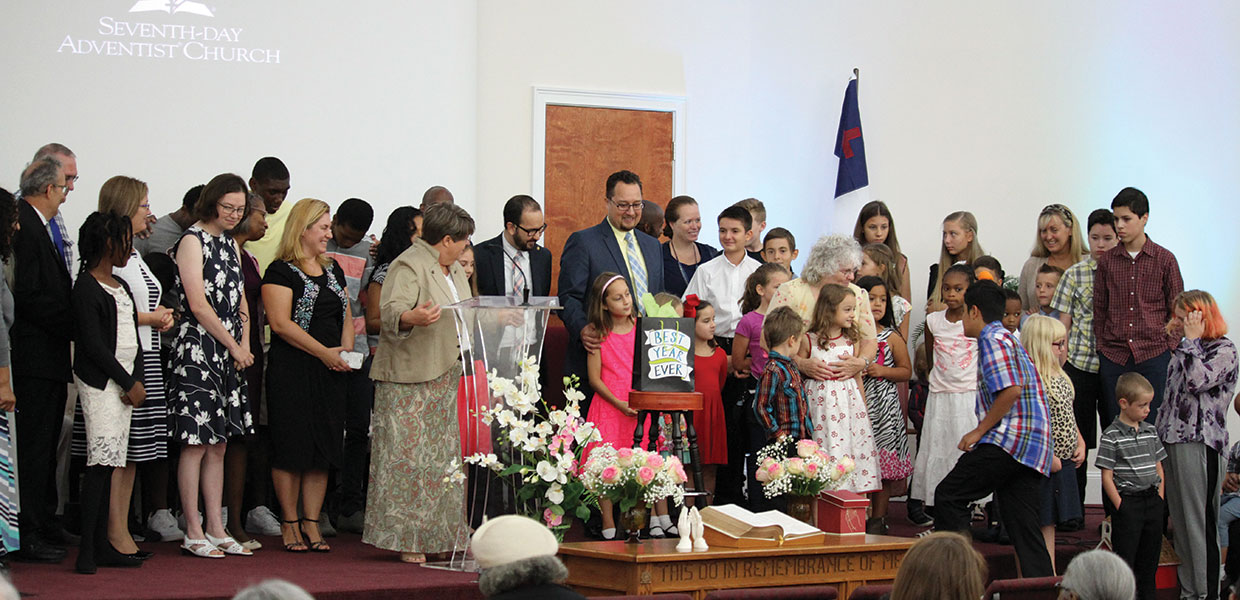 It was a high day in Gainesville, Ga., when they dedicated and opened their new school with 10 students. Opening a school takes time and they were excited to see this dream become a reality under the careful management of the church members.
Submitted by: Manuela Radu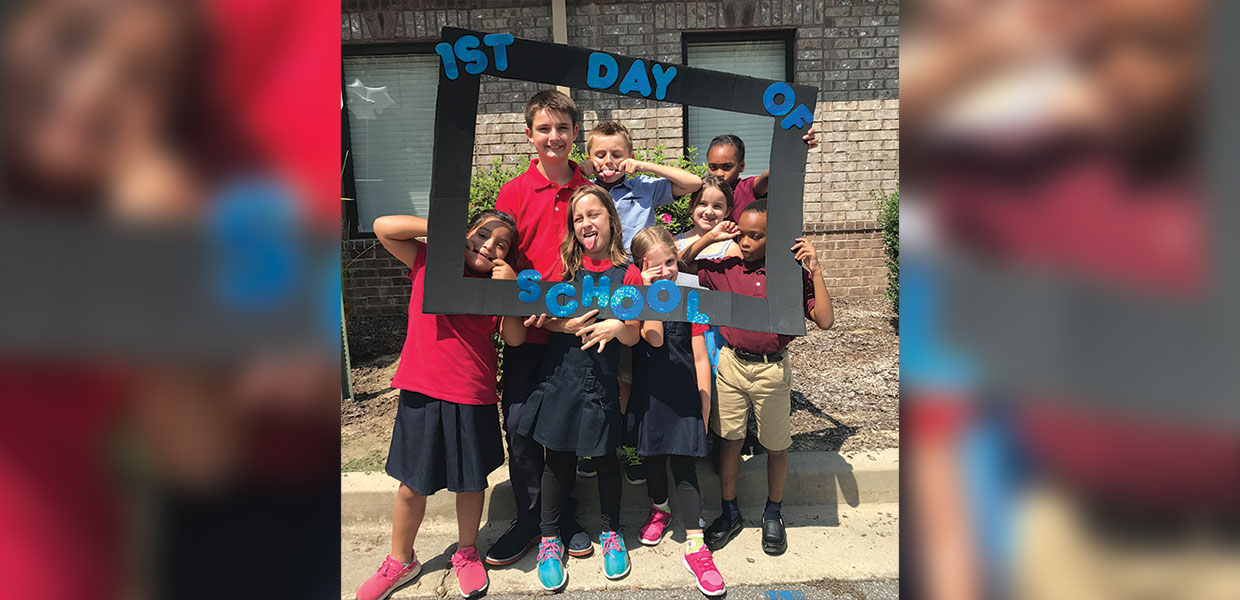 Just for fun some of the new students at the Gainesville Adventist Christian School excitedly pose to celebrate their first day of school.
Submitted by: Kim Thompson
A very special day for 10 students, one teacher, two paraprofessionals, a pastor, and the Gainesville, Ga., Church family was August 15, 2018. It was the first day of the new school year, in a new school building, in a new church, after several years of praying and planning — the beginning of the Gainesville Adventist Christian School (GACS).
Gainesville Church dedicated the opening of their new church school in August 2018. Church members are encouraging children and their families to choose Christian education, as the Adventist school system has been recognized worldwide for excellence in academics. Members hope to also make their new school available to the local families of Hall County. Gainesville members enjoy a recently built church building constructed in 2011. The church building was intentionally shifted to the left during construction to create space for a future school building near the gym.
At the time of the building, there were fewer than six children attending the church.
The members looked faithfully ahead, desiring to add new families with children to the local membership. Ellen White advises that "in localities where there is a church, a school should be established if there are no more than six children to attend. A teacher should be employed who will educate the children in the truths of the word of God," Private Testimonies, May 6, 1897. Many faithful prayers were and are still lifted up to Heaven!
Under the former pastor, Don Jehle's, leadership in 2016, the church board unanimously voted to explore the possibility of starting a church school. John Radu, church elder, led the school council and the school board in this important mission.
The board prayed for God's leading in hiring a dedicated teacher, and prayers were answered when Giovanna Wells felt God's calling, and accepted the position as the new teacher and principal at GACS.
Kim Thompson, Conference associate superintended, was an integral part in bringing GACS together. She led the dedication service, praying that the new school year would bring to Gainesville "the best year ever." Church members ask God's blessing on the school and those who support it.
Georgia-Cumberland | October 2018