BY rebecca carpenter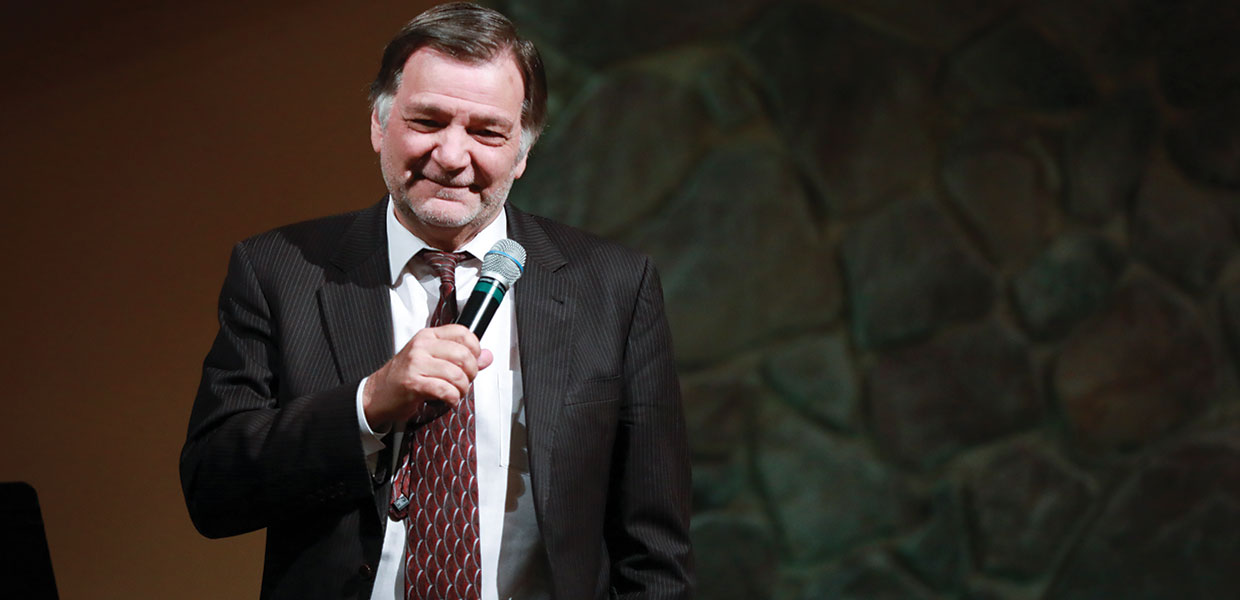 Courtney Herod
The fourth annual Generous Living Summit, with the theme "Enough? The Secret to Being Content," was held in Raleigh, N.C., at Raleigh First Church on January 19, 2019. The term "Generous Living" was adopted in 2012 by the Carolina Conference as the title of their stewardship program, advocating a wholistic, all-in approach to living for Christ as a generous person.
Glen Altermatt, Carolina Conference evangelism coordinator and associate ministerial director, started the day as the morning presenter during Sabbath School. His interactive style of teaching had everyone participating in the discussion of the lesson.
Following Sabbath School and an inspirational song service, John Mathews, stewardship director for the North American Division, stood up to speak. The Summit was the last official appointment he accepted before hanging up his mantle in retirement at the end of January. In his sermon he shared several stories of miracles that happened only because people were willing to be used. The point was simple: God would have been unable to work if His servants had not shown up, so be there to be used.
Scottie Deal, pastor of the Salisbury and Concord, N.C., churches, was on hand to share his singing talent as the musical guest, and also gave his incredible testimony to a captivated audience. As a young man he had been delivered from a life of drugs and other bad influences. His decision to accept God's offer of salvation turned him into a powerful warrior for the truth.
The afternoon program also included a short but powerful presentation by Henry Johnson, Conference associate youth director for young adults and secular campus ministries. His topic was on how to have true contentment, using King David as an example of someone for whom contentment was elusive until he truly let God control the course of his life.
Carolina | March 2019