Paola mora zepeda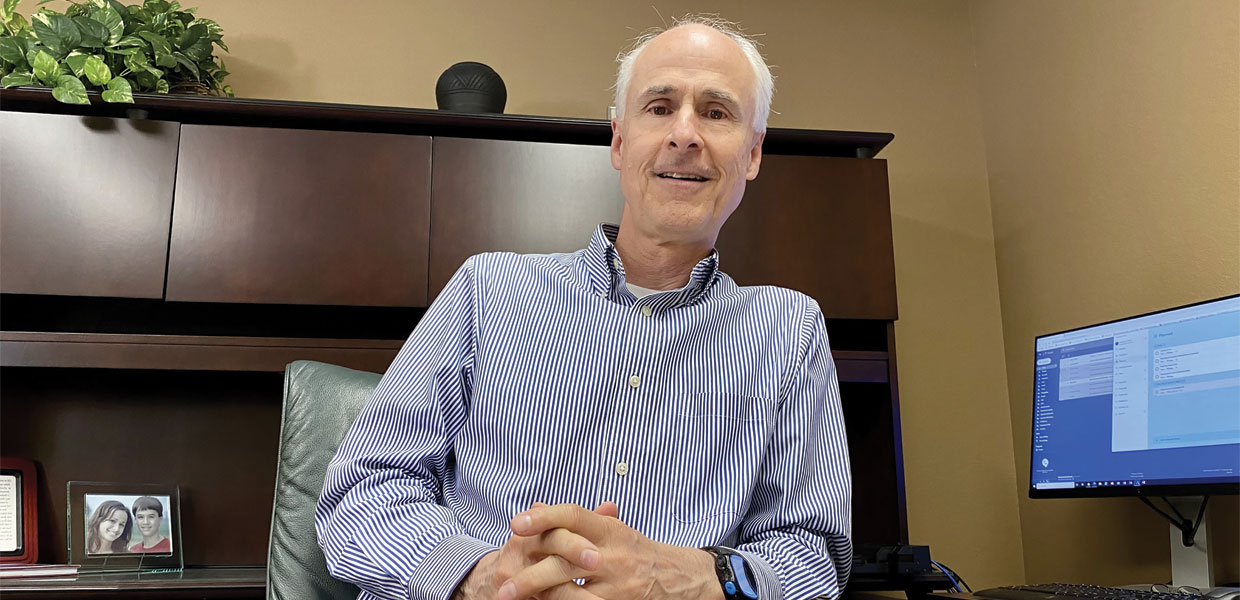 George Crumley joined the Kentucky-Tennessee Conference as the vice president of finance in July.
Photo Courtesy of George Crumley
Conference administration is pleased to announce that, after much prayer and consideration, the Executive Committee extended an invitation of employment to George Crumley to become the new vice president of finance. He joined the Conference staff in July.
Crumley was born in Spokane, Wash.. He graduated from Andrews University in 1983 with a B.A.A. degree in accounting and a minor in religion. He started his work at East Pasco Medical Center as an accounting supervisor. Following this position, Crumley gained an extensive background in nonprofit financial leadership within an organized Church structure. He served a number of years as a treasurer for the Indiana Conference, and a business manager at Great Lakes Academy in Michigan. Most recently, Crumley served as vice president of finance for the Rocky Mountain Conference, where he and his wife, Rhonda, have lived and ministered for the past nine years.
Crumley is widely considered to be among the most experienced and valued treasurers within the North American Division. Additionally, as several of the departmental staff who have served in the same organizations where Crumley has been can attest to, he is known for his wisdom, authentic spirituality, and leadership acumen.
"I look forward for the opportunity to work in a new conference and meet new people," Crumley said. "I am excited to see how the ministries are functioning, and see what we can do to advance the Gospel in the Kentucky-Tennessee Conference."
The Conference looks forward to welcoming George and Rhonda Crumley to the Kentucky-Tennessee family.
Kentucky-Tennessee | August 2021