BY olivia hale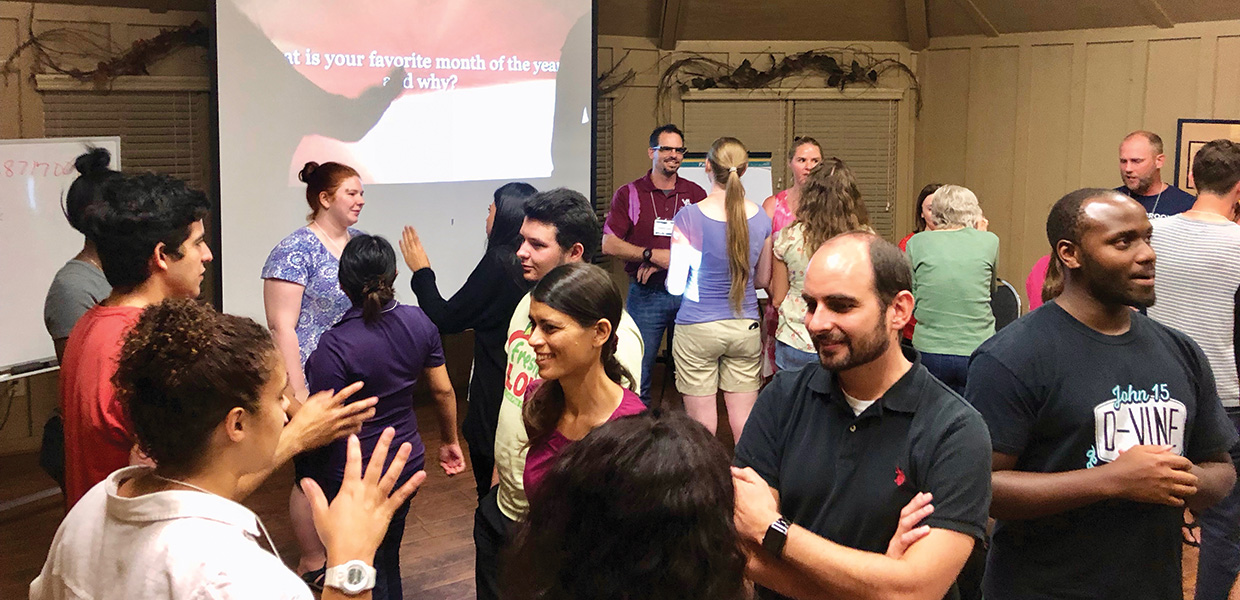 For the fourth consecutive year, the Conference has offered an event just for young adults called Conversations. Led by Don Keele Jr., young adult and ACF ministries director, the event encourages young adults to ask questions concerning their faith and religion in a safe place.
Don Keele Jr.
Young adults of the Georgia-Cumberland-Conference recently met for the fourth consecutive year. Their minds were of one purpose: to fellowship and support one another in Christ-centered conversations about things that truly matter to this generation.
A secluded retreat tucked in the woods of north Georgia once again served as safe ground to discuss topics that need deeper spiritual insight, but rarely receive enough honest discussion.
Don Keele Jr., Georgia-Cumberland young adult and ACF ministries director, and his ministry team planned and led the annual Conversations retreat. To encourage more honest, unintimidating discussions, they limited attendance to 40 or fewer. This year 30 adults participated, ranging in age from 18 to 35. Keele guided in-depth conversations, intermixed with healthy recreation, in the natural setting of historic Banning Mills. The group opened up as they worshipped, adventured, and ate meals together during the weekend.
Some conversations were structured and specific, like those led by two guest speakers, who fostered questions on the tremendously important areas of finance and relationships. Other meetings were less structured, like the powerful "Conversations Potluck," where attendees placed anonymous questions in a basket, raising some of the most frank, authentic discussions of the weekend. Whatever the topic, as first-time participant Krista Mattison pointed out, "The content was taken to the Scriptures."
Several young adults reflected that the most refreshing aspect of the weekend was the realness of the conversations. Arielle Scalioni, who attended for her third year, put it best when she said, "Part of discipleship for me is being able to learn how to communicate well with people, and to work better with a group. What brings me back is that there are many topics that the Church doesn't talk about. But, as young people we have these questions, and there isn't really a safe place where we can discuss these. This retreat offers us an environment where we can talk about these controversial topics and get answers to them. That is what makes me come back."
Georgia-Cumberland | November 2018