BY Michael Spann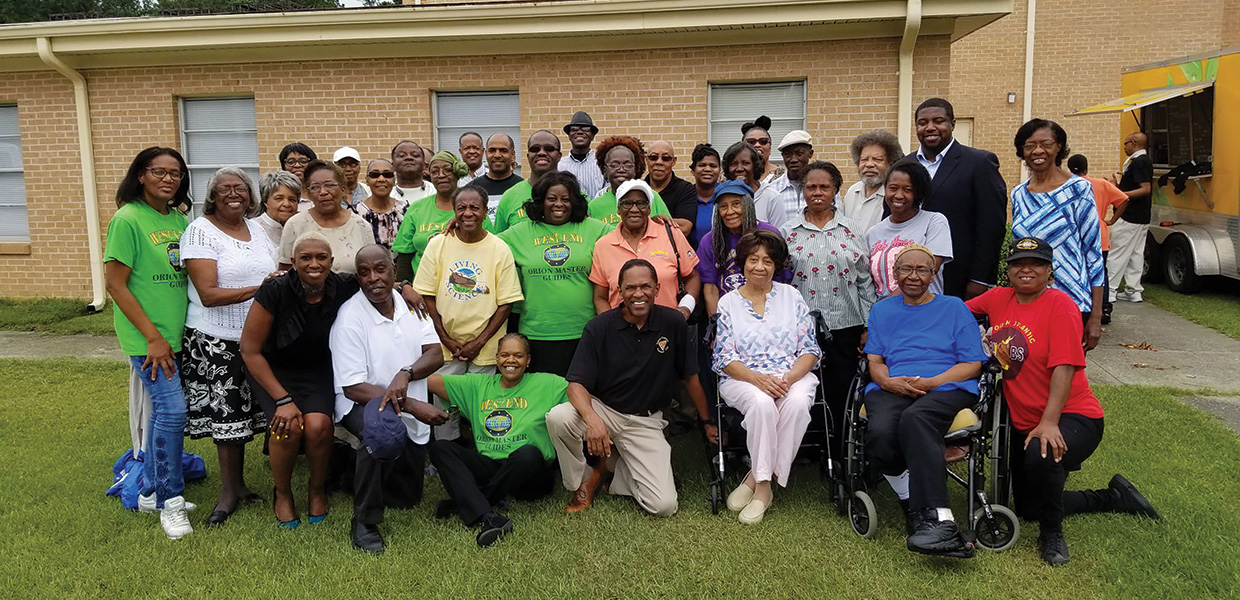 Georgia Master Guides take time out for a group photo.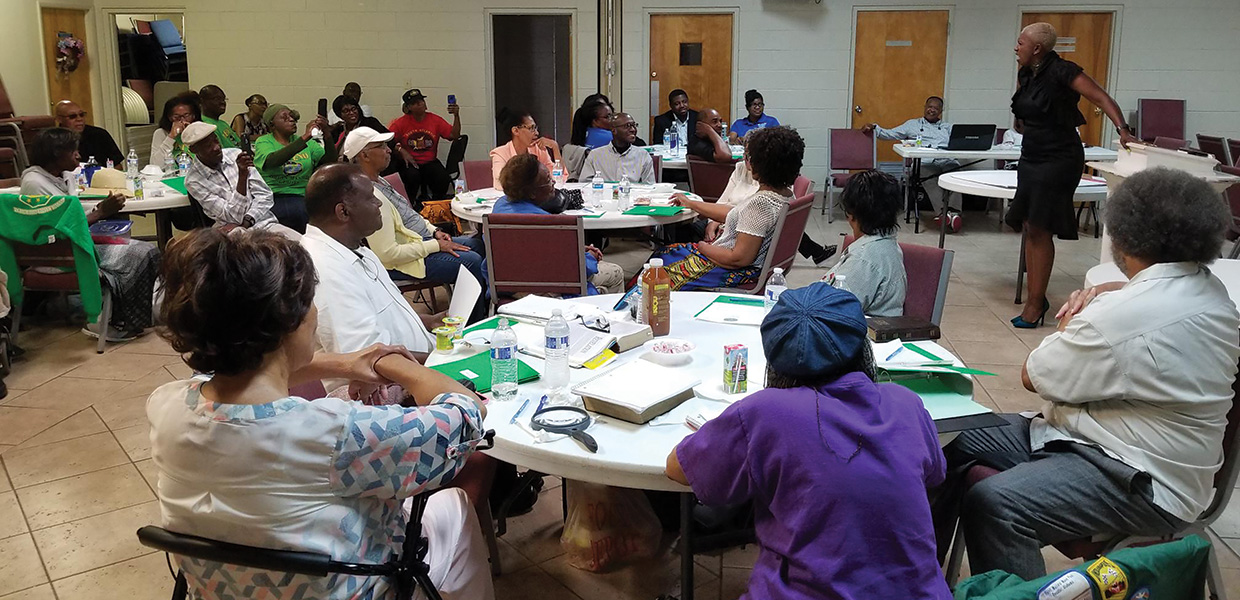 Comedian LaQuitcha "Lady Q" Washington provided comedy for the Master Guides.
It was a warm day on July 8, 2018, when nearly 50 Master Guides converged at Bethany Church in Macon, Ga. The event, "Building Teamwork and Trust," was sponsored by the State of Georgia Master Guide Club. The purpose was to better define the role of the Master Guides, and how the Pathfinder and Adventurer ministries can effectively be supported by the churches.
The day began with devotional speaker Master Guide Walter Campbell. He quoted from Isaiah 41:10, and reminded the group to tap into the strength God has promised. Master Guide Michael Spann, club president, and Master Guide Frances Butler, club secretary, and other event organizers kept morale high by combining intensive breakout sessions with comic relief.
Consultant/trainer Curtis Hall facilitated the breakout sessions. The Master Guides were challenged to review the mission statement, the club's constitution, and its goals and objectives to consider if they really help support youth ministries. Helpful insights gained were the need for better communication between local chapters, more joint programs between chapters, and better support for Master Guide in Training (MIT) classes. The Master Guides dedicated themselves to live the maxim, "Where you see a need, do the deed."
Comedian LaQuitcha "Lady Q" Washington provided comedy for the Master Guides. She preached about the challenges of working with "church folk." Tears of laughter were visible throughout the room as Washington's "truth anyhow" message resonated with the crowd.
Donovan Washington, D.Min., South Atlantic Conference youth director, was present to express his appreciation for the Master Guide ministry, and he encouraged all to be faithful in developing tomorrow's leaders through youth ministry.
South Atlantic | November 2018