BY Tajuana Lordeus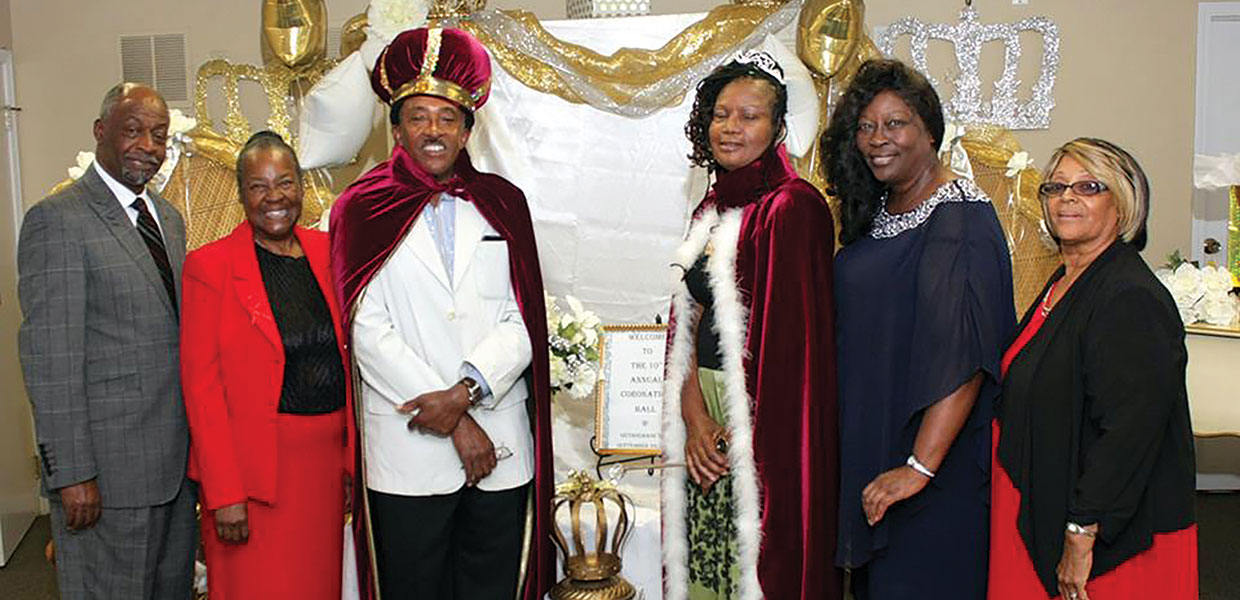 Larry Johnson (left), Gethsemane Church pastor; Shirley Spivey; Willie Smith, elder; Ann Smith, elder; Carol Johnson; and View Henderson
Sherwood Fisher
The seniors' ministries, People of Wisdom, at Gethsemane Church in Raleigh, N.C., hosted their 10th annual Coronation Ball in the multipurpose building on Sunday, September 25, 2017. The outgoing king and queen are retired pastor Victor L Brooks and his wife, Saundra "Snookie" Brooks. The incoming king and queen for this year are Willie and Ann Smith, both elders. The Smiths were presented with crowns, scepters, and capes. Larry Johnson, pastor, and his wife, Carol Johnson, performed the ceremonial crowning of the king and queen.
Vivica Smith delivered a sermonette on the topic of "The Seven Get Ups." It was a call to promptly act upon the desires God has placed in your heart, no matter what your age is.
One of the highlights for the event each year is an elaborate fashion show, with categories for children, wedding attire, and semi-formal dresses. The members had fun sauntering down the runway, and had pictures taken of their outfits. Special thanks is extended to Sherwood Fisher for being the designated photographer for the event.
South Atlantic | December 2017