BY reginald robinson, pastor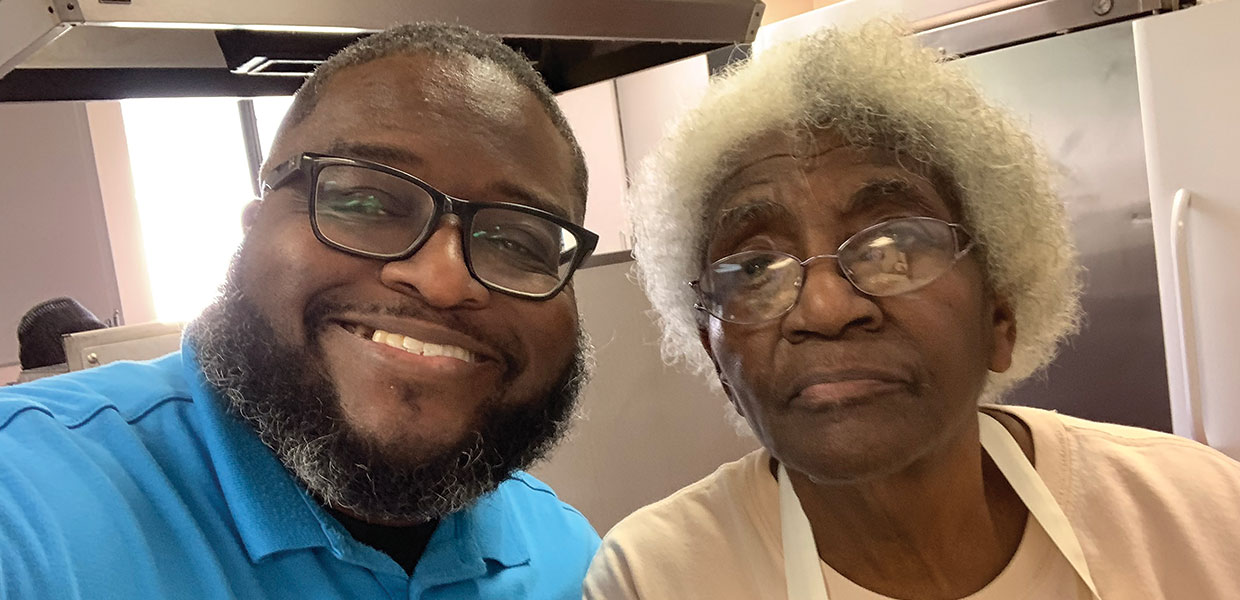 Reginald Robinson, pastor, with the late Gladys Williams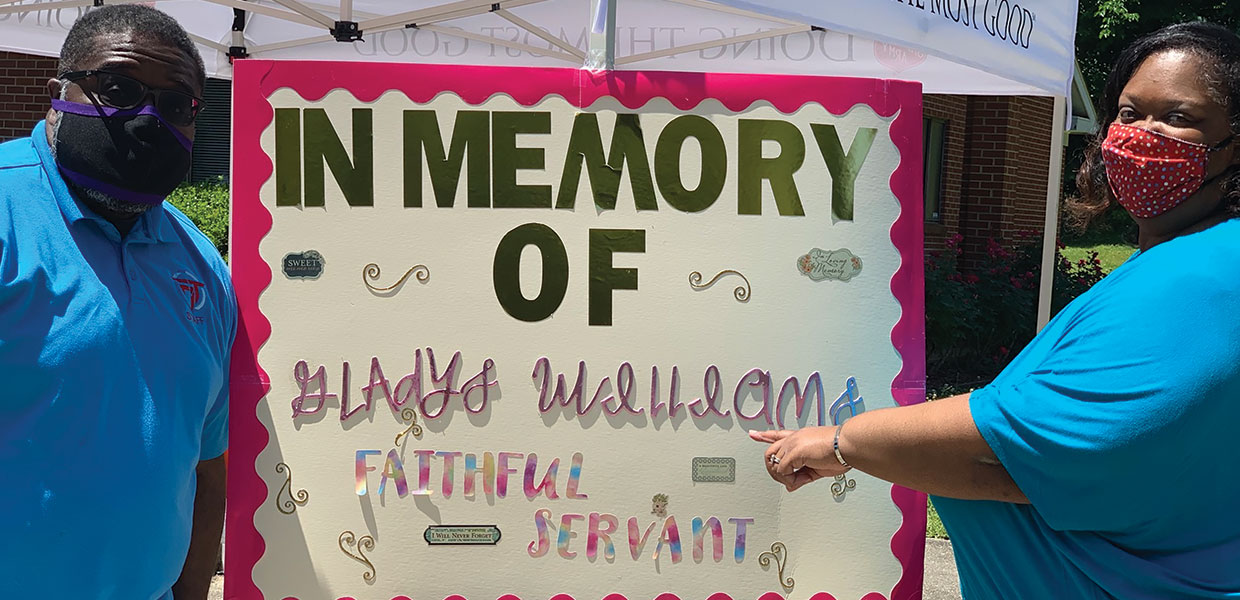 Reginald and Cynthia Robinson attended the memorial service for the late Gladys Williams at the Salvation Army in Vicksburg, Miss.
When Reginald Robinson, pastor, and his wife, Cynthia, arrived at the Vicksburg/Port Gibson, Miss., district, they had the pleasure of meeting Gladys M. Williams, a member of the Morning Star Church in Vicksburg, Miss. They soon discovered that she was a wealth of love, knowledge, and a love for cooking that she shared with them.
One day she invited them to accompany her to her personal ministry of love through her cooking. With the help of other church members, every second and fourth Monday, you would find Williams at the Salvation Army, cooking and serving full meals; sandwiches and chips were not an option for her. For the last 18 years, Williams served there faithfully, "I am thankful that God allowed me, as her pastor, to be a part of her ministry," said Robinson.
A couple of weeks after she fell asleep in Jesus, Robinson received a call from the Salvation Army requesting his and his wife's presence at a memorial service for Williams. But, this was not an ordinary service. They wanted to remember her by giving out 200 plates of fully cooked food in her memory. It was truly a blessing to see the community honoring someone who touched so many with the gift that God gave her.
South Central | August 2020