BY Courtney Herod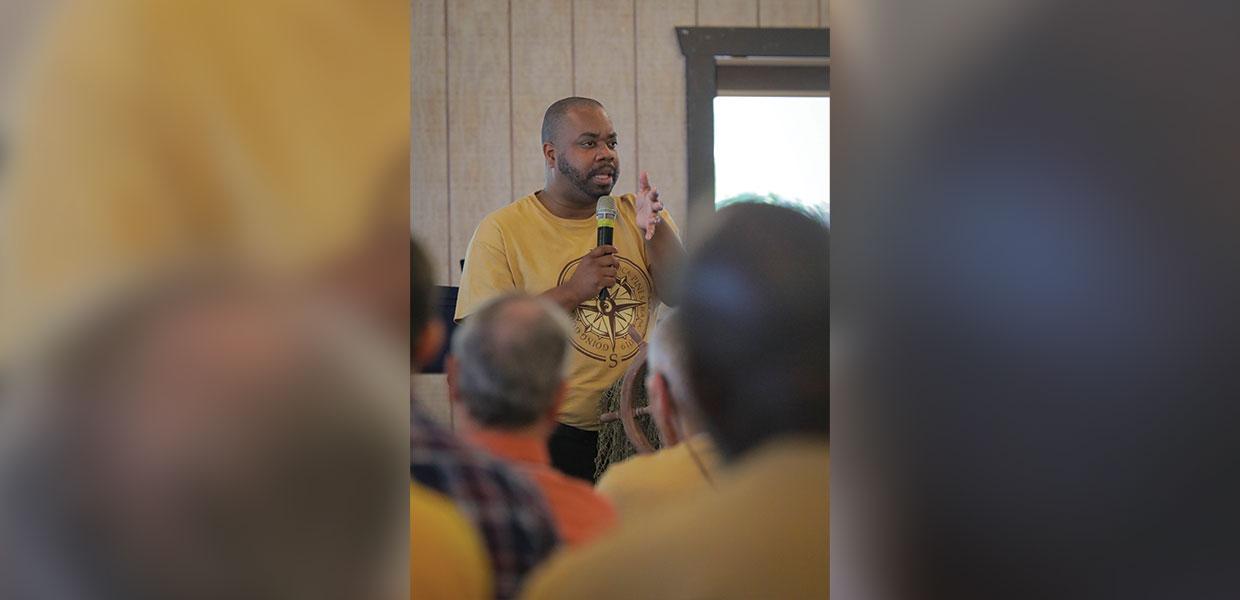 James Reid shares with the men that pain and healing are part of the process in "Going God's Directions."
Courtney Herod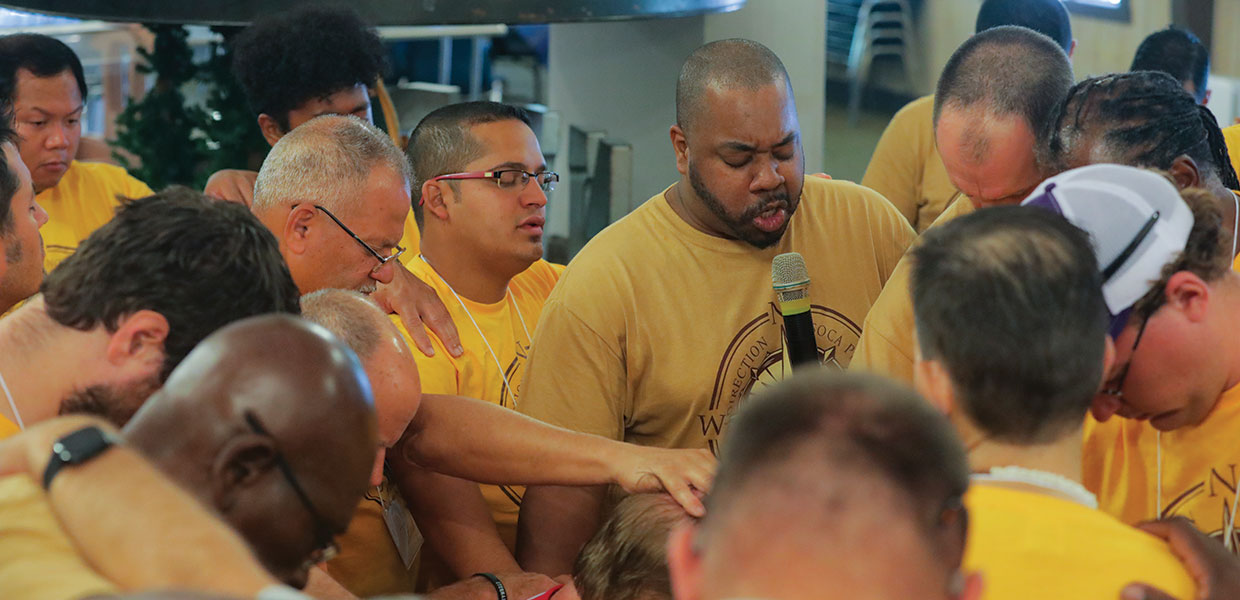 The men lay hands on Dan Stewart, as James Reid prays for God's healing, and for the glorification of God.
Courtney Herod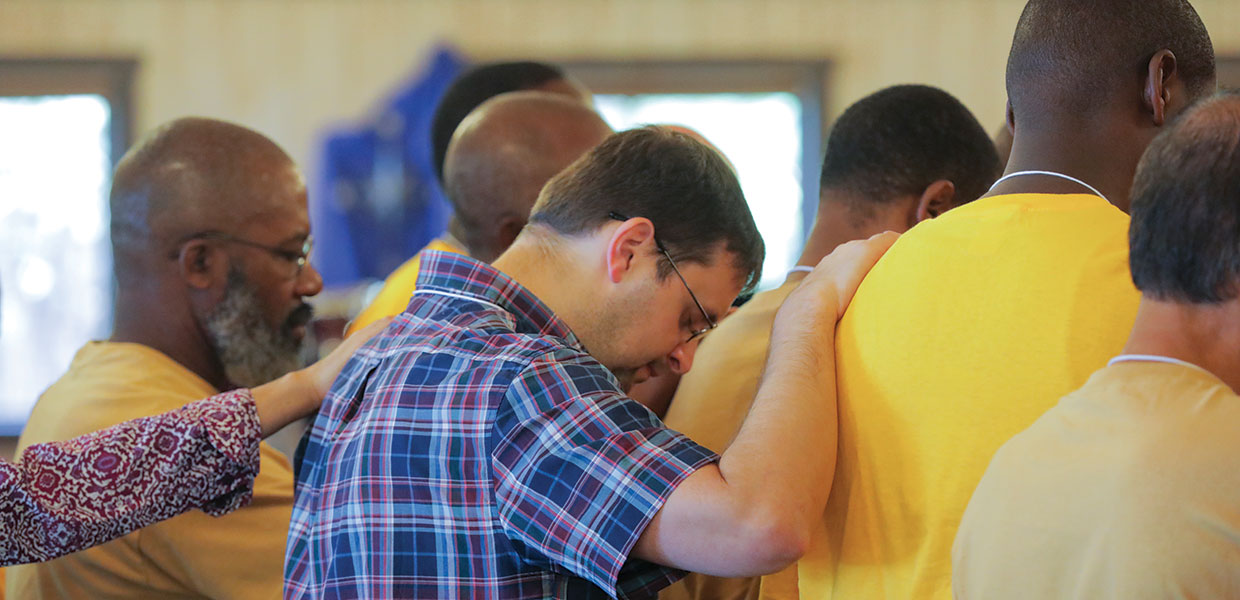 Prayer is a central component of the Carolina Conference men's ministries retreats.
Courtney Herod
The theme of this year's men's ministries retreat was "Going God's Direction." In past years, both men's ministries retreats (English and Hispanic) would be held the same weekend at Nosoca Pines Ranch, but this year the Hispanic retreat was canceled due to evangelistic meetings. Even with only one retreat happening, there was a good turnout.
James Reid, chaplain and Bible teacher at Pine Tree Academy, delivered five powerful messages. Reid did not hold back as he shared what was placed on his heart to share. Each of the men in attendance held fast to his words, not even getting up to go out to the restroom as sometimes happens at meetings like this.
Tony LaPorte, Carolina Conference men's ministries director, and his team had special prayer times for the men to pair up in two or three, and pray for one another and for the churches that they represented. There was even one moment when all the men gathered in a huddle to lay hands on and pray for one of their own, Dan Stewart, a member at the Little Creek Adventist Fellowship Church, who had just received an unfavorable diagnosis, and will be undergoing treatment.
Proverbs 27:17 has become synonymous with men's ministries; however, with the support that the men showed Stewart, this paraphrased text was demonstrated: "As iron sharpens iron, so one man strengthens his brother."
If you missed this year's gathering, you will not want to miss next year's retreat. Check the Carolina Conference calendar for more information.
Carolina | November 2019