BY ROCKY DAVIS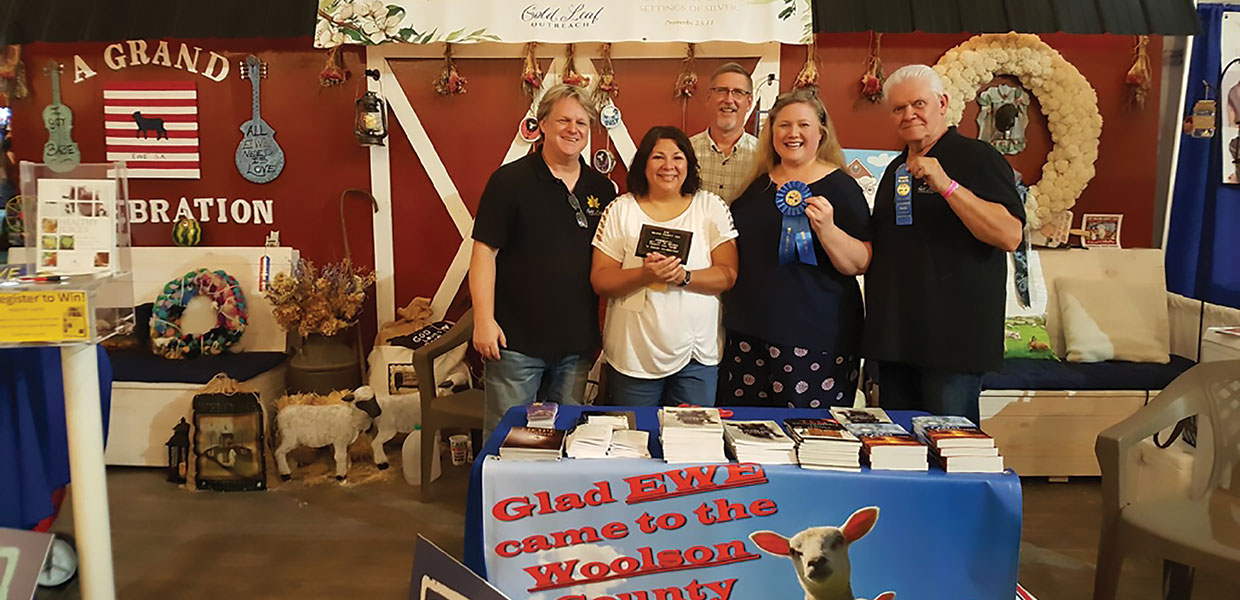 The Murfreesboro Church group includes Todd Van Cleve (left), GLO director; Diana Rippee; Brian Newmeyer; Robbyn Barber-Anderson; Irvin Barber, and Renee Van Cleve (not pictured).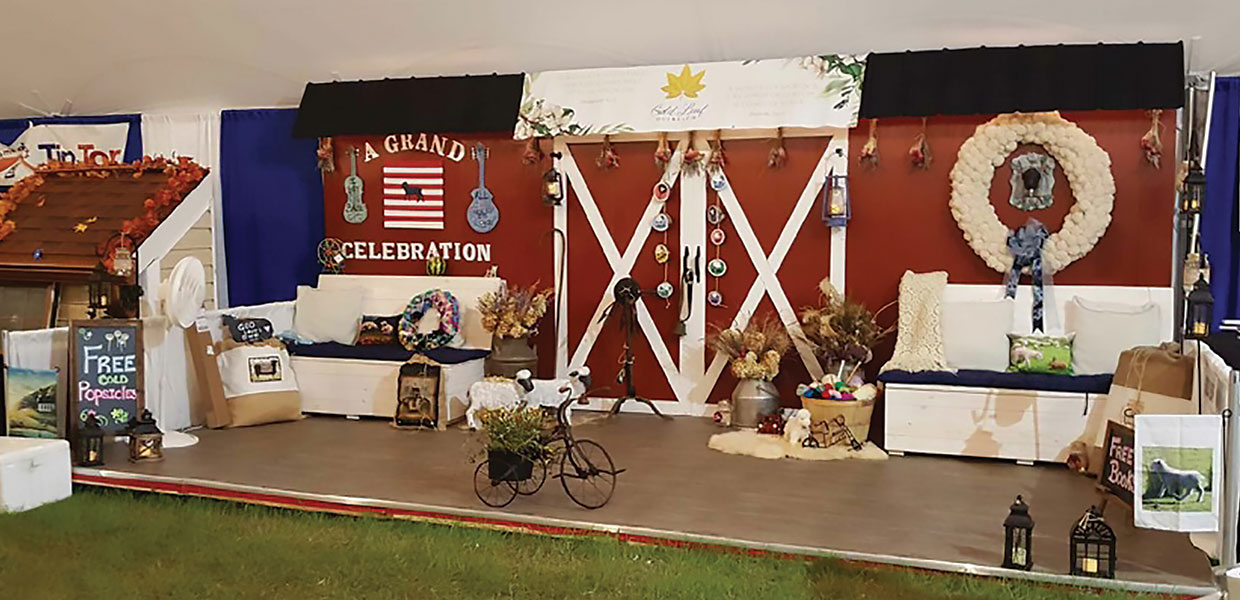 Wilson County Fair booth
Todd Van Cleve, Gold Leaf Outreach (GLO) director, and Rocky Davis, Kentucky-Tennessee publishing director, have been working diligently to build both infrastructure and branding for GLO. Every book distributed has a beautifully designed adhesive label inside with the GLO web address: https://goldleafoutreach.org. Interest cards collected with email addresses at events go into a database, along with the hundreds of interest cards collected at other GLO events. This year, hundreds of books on health, prophecy, and salvation were given out, including materials for teenagers and young children.
The Murfreesboro, Tenn., Church GLO team has been distributing books and literature at the Wilson County Fair (WCF) for five years. This year, 20 to 25 volunteers shared their talents in design and crafts in order to attract more people to their exhibit. This also made the exhibit a Best in Show. The exhibit received three additional awards: Participation Award; First Place Award; and a bronze plaque for Commercial Use of Best Theme. Last year, GLO also received a Best of Show ribbon, but the management and judges at WCF were impressed this year when they saw all of the handmade crafts. "This epitomizes what the fair is all about…" they said. This is an exciting way for all churches to be involved with literature distribution.
Kentucky-Tennessee | November 2019