Angela Emde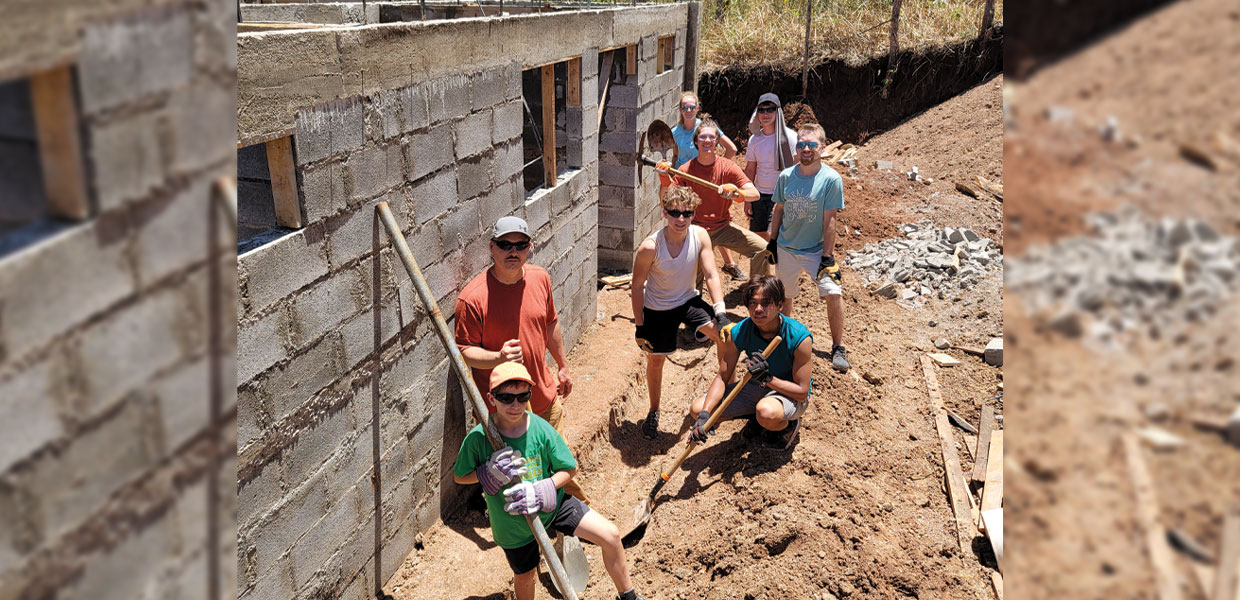 The students of Greeneville Adventist Academy had the honor of building a brand new church for the people of Las Juntas de Abangares in Costa Rica this past March. They also were blessed to join the first worship service in this church.
Submitted by: Angela Emde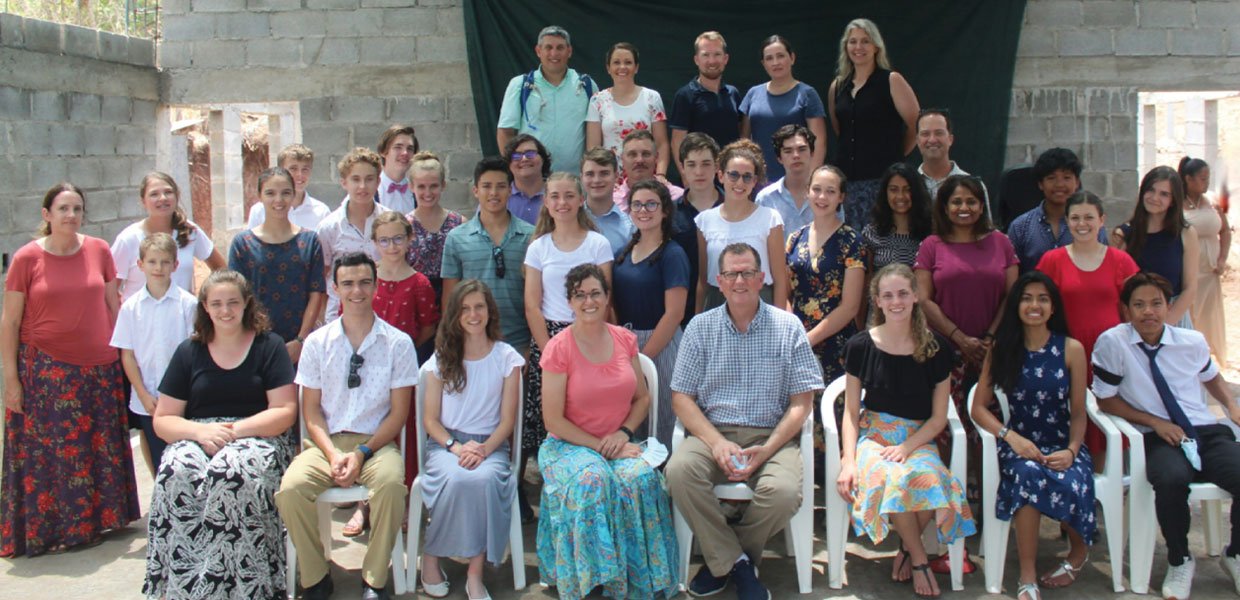 A team of 38 students and chaperones from Greeneville Adventist Academy offered a vision clinic and did construction in Las Juntas de Abangares, Costa Rica.
Submitted by: Angela Emde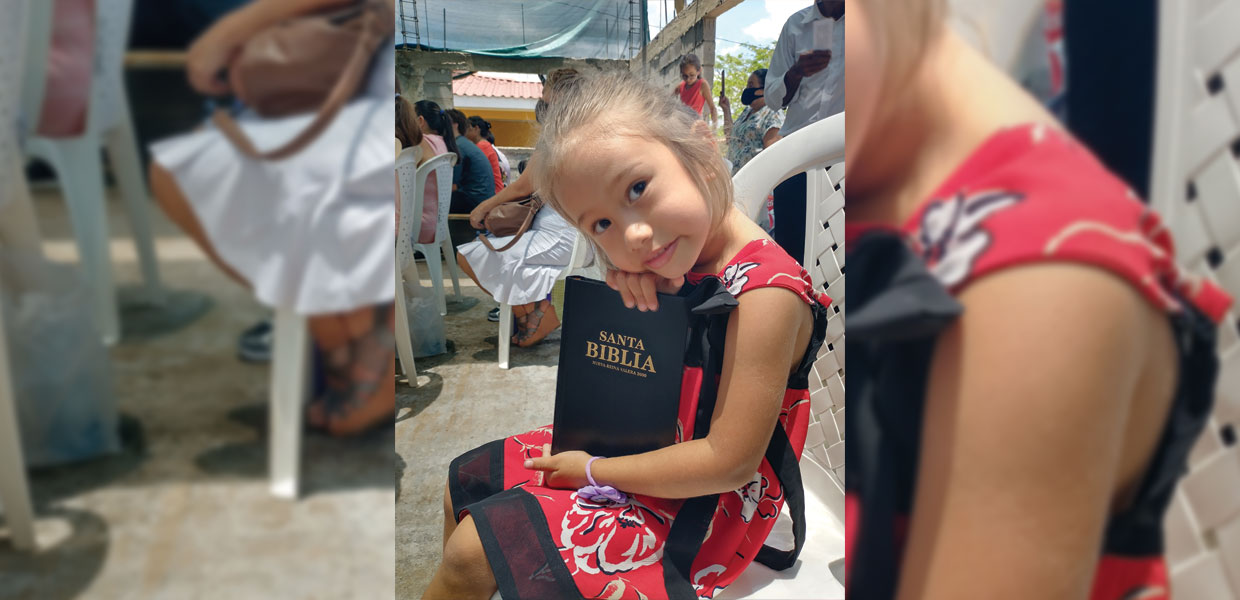 Little girl receives Spanish translation Bible as a gift from the Greeneville Adventist Academy team.
Raimey Talbert
Also I heard the voice of the Lord, saying: 'Whom shall I send, and who will go for Us?' Then I said, 'Here am I! Send me.' And He said, 'Go…'" Isaiah 6:8,9.
Greeneville Adventist Academy students in Greeneville, Tenn., were eager to serve the Lord and praise God when He said GO!
Thirty-eight students and chaperones led by Angela Emde, a teacher at Greeneville Adventist Academy and mission trip sponsor, and It Is Written arrived in sunny and hot Las Juntas de Abangares, Costa Rica, on March 31, 2021.
The following days were filled with much hard but rewarding work. The team participated in five free vision clinics, seven days of construction, and six student-led revival meetings. At the vision clinics, led by eye doctor Brad Emde, they saw more than 575 patients and gave away more than 1,400 pairs of glasses and sunglasses.
At the construction site, students helped build a church. They made rebar forms, mixed mortar and concrete, laid brick walls, dug trenches, moved piles of rocks, built a baptistry, and poured the concrete floor. In the evenings, they divided into teams and went to four different locations to conduct a revival series. The juniors and seniors preached a six-part sermon series that they wrote based on the book Steps to Christ. Freshmen and sophomores shared health talks and children's stories at the meetings.
Because of the newly poured floor, they were able to celebrate their final Sabbath with the local church members for the very first worship service in the new church! The highlight came when three people got baptized in the new baptistry the students had built.
Greeneville Adventist Academy students claimed the promise of Psalm 127:1, "Unless the Lord builds the house, they labor in vain who build it…"
Georgia-Cumberland | July 2021