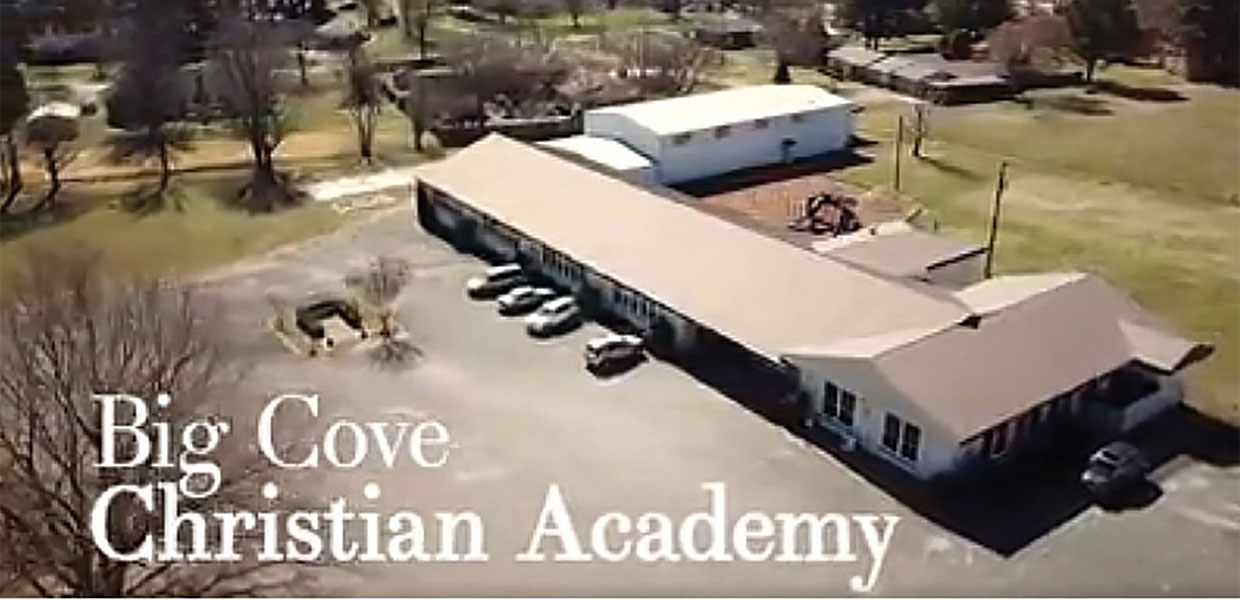 Arial view of Big Cove Christian Academy in Huntsville, Ala.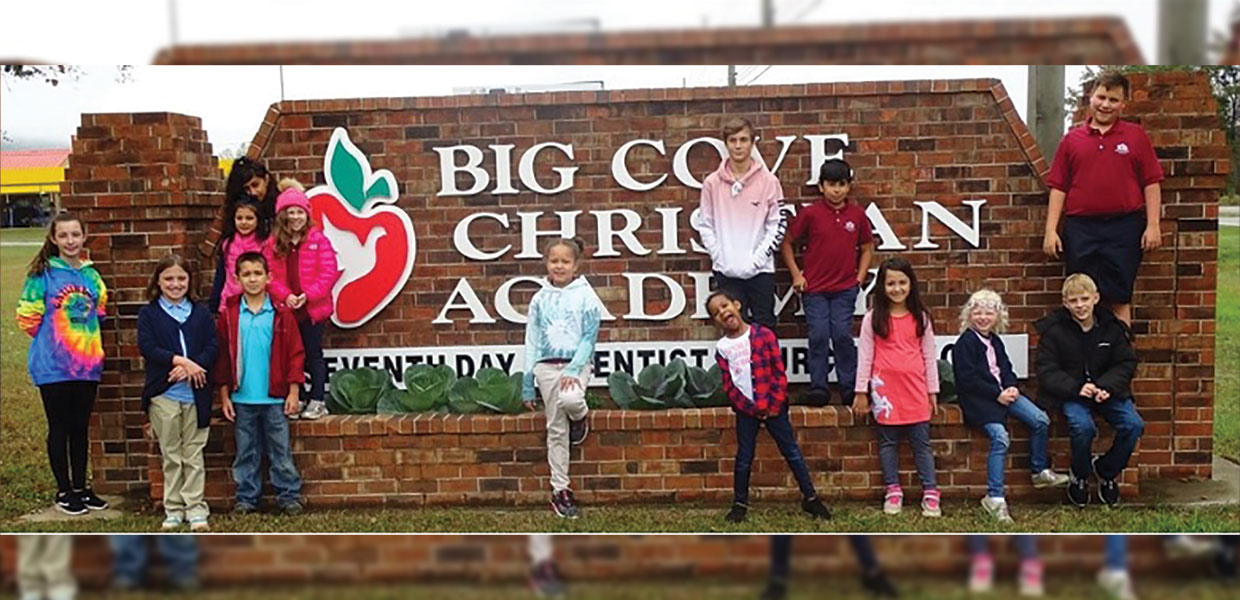 Big Cove Christian Academy students pose for the camera.
Big Cove Christian Academy (BCCA), operated by Huntsville Central Church in Huntsville, Ala., celebrated religious liberty and 65 years of Christian education on February 25, 2023. Songs of freedom and praise, a fund-raising silent auction, fellowship, and refreshments filled the evening.
BCCA started its beginnings in 1955 in a one-room schoolhouse called Audubon Heights, located just behind the church building. It was expanded in the 1960s, but by 1978-1979, it was evident that the enrollment had exceeded the capacity of the building, and a decision was made to build a facility on the church property. However, the plans for the building project ran into several roadblocks, not only with the neighbors but with the city authorities.Despite many prayers, nothing could be resolved. Obviously, God had something else in mind.
It came to the attention of someone that the county was planning to auction off seven grade schools. Members began to investigate. Some were too dilapidated, most too far away. Finally, Big Cove School was selected as being the best suited. It had 11 acres of flat land, was on a main highway but located in a beautiful country setting, and it was in fairly good condition. The members were excited at the prospects of being able to open the school in a larger facility.
However, they were in for a huge disappointment when the auction was scheduled for a Sabbath. Somebody suggested that the church could get an interested community resident to do the bidding for them. That idea was promptly dismissed. The church made a financial offer for the property, which was rejected, and then the superintendent of schools was impressed to reschedule the auction for a Thursday, just days before school was to open.
On the day of the auction, potential buyers were allowed a final inspection.The building had been vandalized and trashed. Should the church give up the idea after all? The church leaders asked God for guidance and clear-cut evidence of His will. It was decided that the church's chosen bidder would not go over $152,000. The one enduring competitor dropped out at $151,000, and the school was the church's!
The vandalism damage turned out to be superficial — and Big Cove School, sufficiently repaired and cleaned, amazingly opened its doors for students as scheduled on the very next Monday. Every TV station in Huntsville carried the story — a witness of God's blessings to His faithful!
Of course, many improvements and upgrades have been accomplished in the past 44 years. BCCA now offers grades K-8, with remote learning for grades 9-12. The growing and thriving community of Hampton Cove has grown up around the school property, and every year several community families also enroll their children. Truly BCCA is a lighthouse to the surrounding community!
Gulf States | May 2023