BY tyler roberts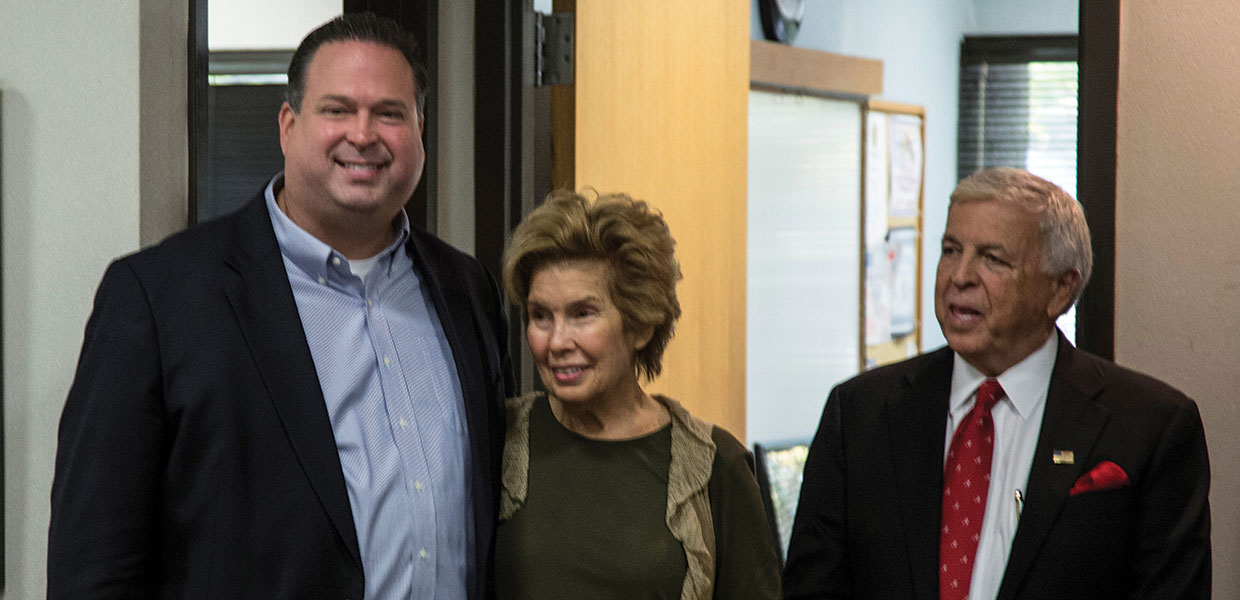 Adding honor to the list of blessings, Albert Cason (left) was recently nominated and won entry into the American Society of Baking Hall of Fame, the most prestigious award in the baking industry. Gail and Bud Cason stands with him.
Tyler Roberts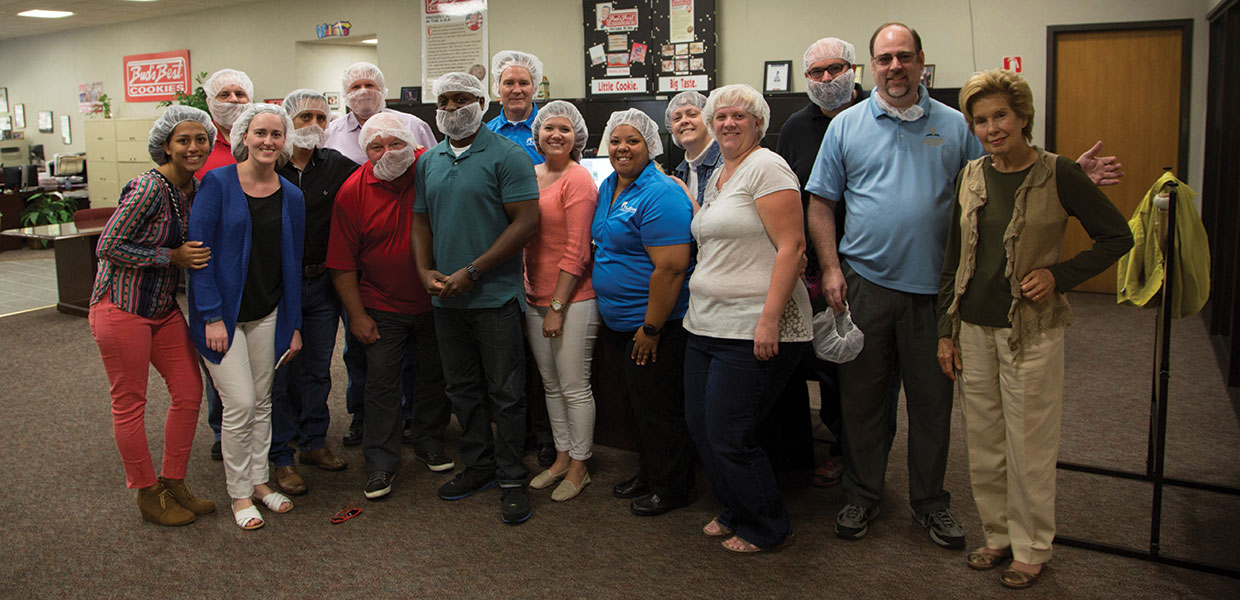 Bud's Best Cookies Company employees
Tyler Roberts
If you consider yourself a baking aficionado, then you've heard of Bud's Best Cookies. Located in Birmingham Ala., the company is the brain child of CEO Albert "Bud" Cason, and is famous for its ground breaking bite-sized mini cookies, as well as its Uncle Al's cookie brand.
The Gulf States Conference staff took a trip to the cookie plant, and what started as a field trip quickly turned into a living testimony of the blessings of God in the life of the Cason family. Before the tour, the group was met by the matriarch of the family, Bud Cason's wife, Gail Cason. She kept the staff on the edge of their seats as she recounted tales of Cason's small beginnings working for his aunt and uncle's cookie business, venturing out on his own, to finally selling his two companies in 1986 — which by then had amassed a staggering 23 million in revenue.
Throughout it all, Gail Cason insists it was their faith in God and his Word that kept them on the right track. However, it was the prayers of a father and mother that brought their son, Albert Cason, back to the Church and into the family business. Cason, president of the company, gives the credit of his success to the example his father set for him: "Working for my father has been one of the greatest joys of my life." He also credits his mother's unceasing prayers as what helped him return to the faith, stating, "At the house you can literally see worn out parts on the ground where mother has spent time on her knees in prayer for me and countless others."
The tour of the plant was spectacular. The Conference staff was driven around first class on the Cookieland Express throughout the building to see how the legendary snacks are made and processed. The staff at Bud's Best work very hard, and every Friday at noon they close up shop in preparation for the Sabbath. When an employee asked Cason why they don't stay open on Fridays and work more hours, he used the conversation as an opportunity to share about the faith of his family and their commitment to God's Word. Martin Fancher, Conference treasurer, summed up the experience, saying, "The family's testimony is a shining example of how prayer, faith, and parents' love together with the love of God can bring about reconciliation and change …. our office staff was reminded of why we do what we do." The bite-sized vanilla wafers weren't half bad either.
Gulf States | December 2016