BY Communication Team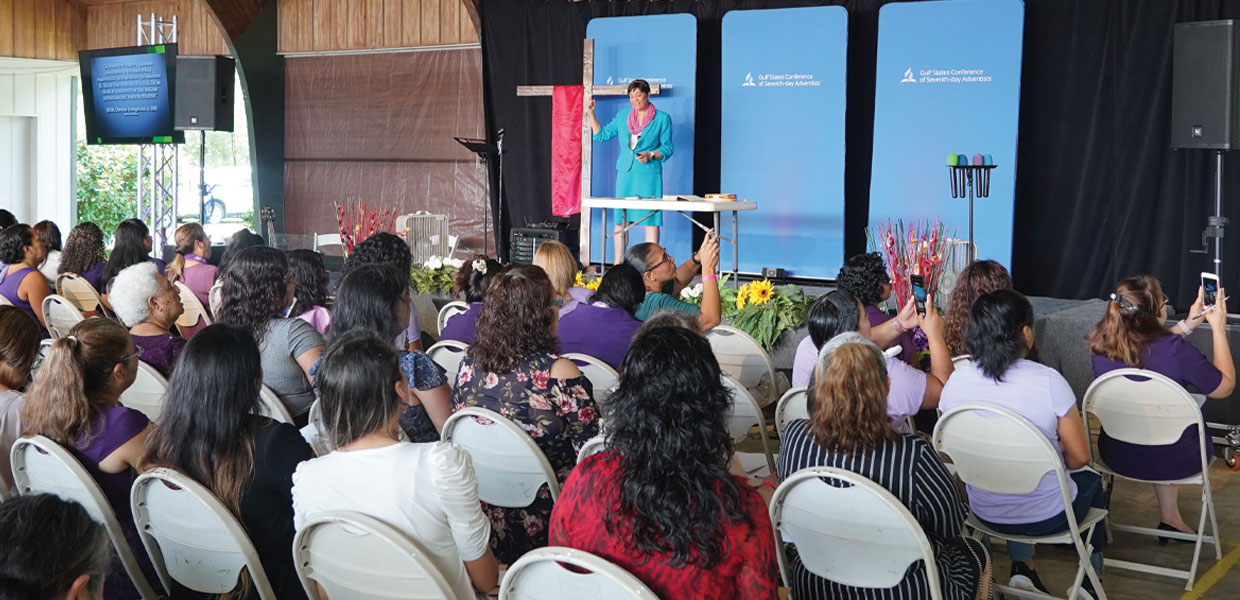 The retreat had 300 attendees.
Stress, fear, anguish: Falling asleep in tranquility every night is no longer a natural experience for everyone. In fact, it's possible to say that we live in an anxiety epidemic. The rhythm of life has been dramatically altered, resources are becoming scarcer, but desires to have things or be someone we are not have only increased.
The illusion that one can have everything under control and that all must do things better and faster, consumes their energy. Sooner or later anxiety takes over, and sometimes to the point of paralyzing many.
Thinking of ways to address this issue and suggest practical ways to deal with anxiety, the Gulf States' Hispanic Ministries Department promoted a women's retreat, or "un 'Retiro de Damas,'" from August 19 to 21, 2022. The event held at Camp Alamisco in Dadeville, Ala., was designed to speak especially to women's needs, and to help them to face anxiety with faith.
Special guests Miriam Solórzano and Elizabeth Talbot, director of Jesus 101, one of the seven media ministries at the North America Division, shared principles and experiences from theological and psychological standpoints to help women better cope with their daily challenges.
Talbot believes that anxiety can be soothed with the certainties that we find in the Gospel. To her, it is a matter of learning how to put this knowledge into practice, and really trusting what is there.
The event, which was attended by 300 women from all over the Gulf States territories, was blessed by the messages which encouraged attendees to take what they've learned even further.
"The unity of the ladies in the Church depends on these events," said Wanda Vazquez, "and the sense of unity that we feel here, we take back to the other ladies at our home churches who weren't able to come."
Gulf States | December 2022