BY Kimberly Mann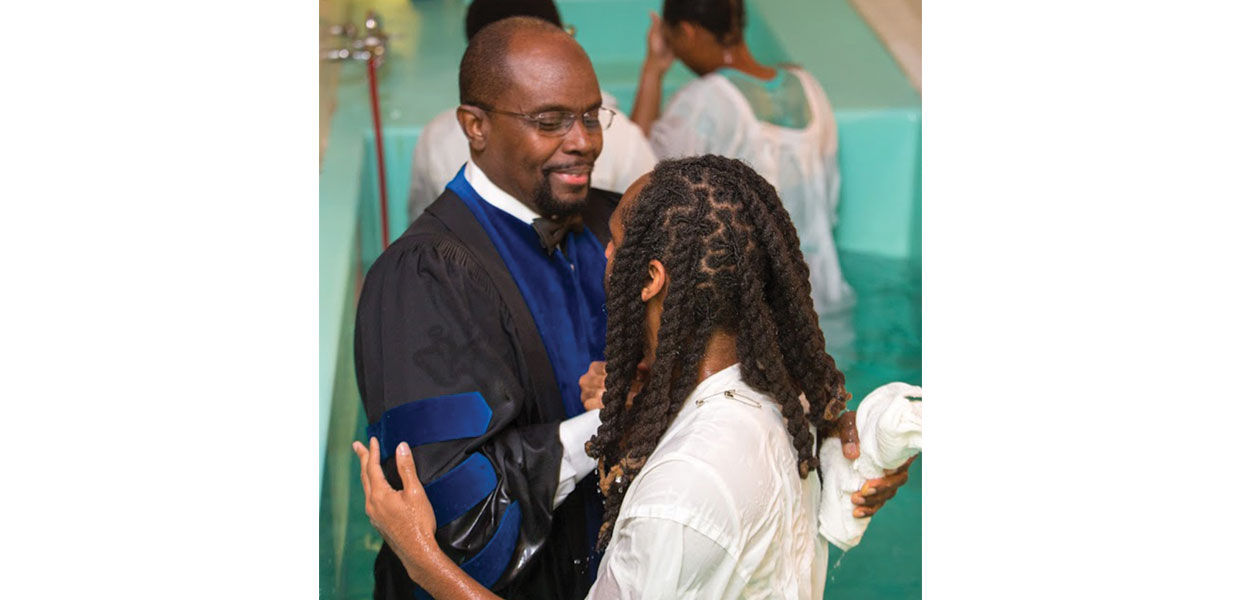 Chaplains Howard Weems (left) and Marlene King baptize the candidates.
Anthony Chornes II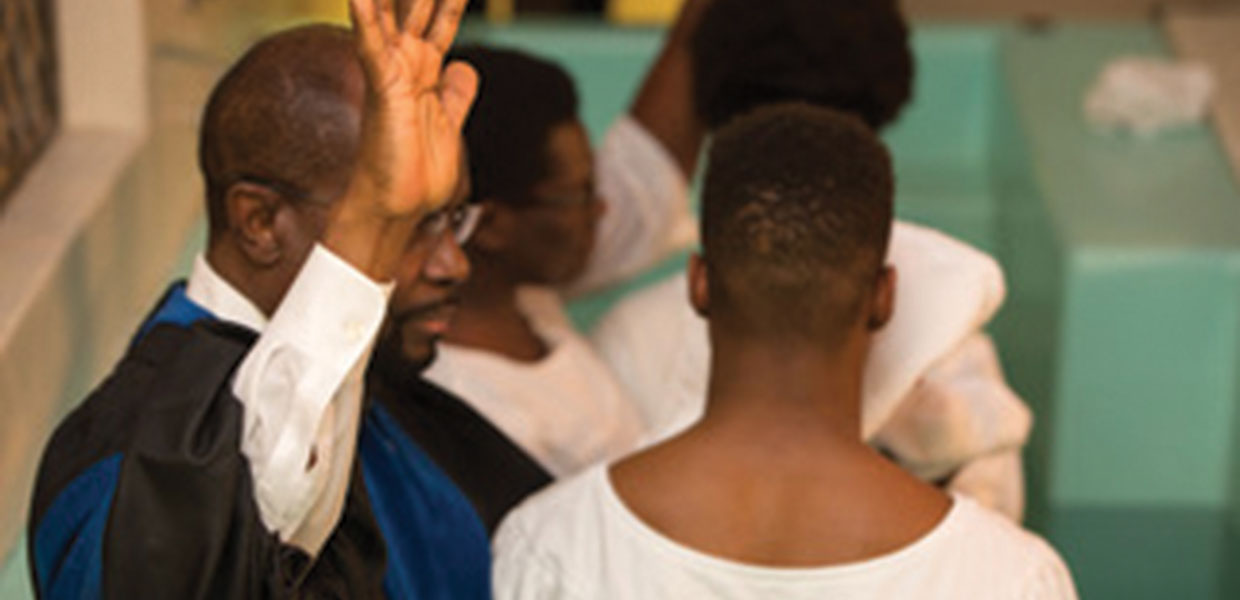 Anthony Chornes II
At the beginning of the Fall Semester 2016, the Adventist Youth Ministry (AYM) team at Oakwood University in Huntsville, Ala., took Matthew 28:19, 20 seriously: "Go therefore and make disciples of all the nations, baptizing them in the name of the Father and of the Son and of the Holy Spirit, teaching them to observe all things that I have commanded you; and lo, I am with you always, even to the end of the age." Amen.
Karsten Rogers, AYM director, with the sponsorship of Marlene King, chaplain in the Office of Spiritual Life, organized a Bible study class called AYM Reveal. This class was directed by Jajuan Sanders, a member of the AYM team. As a result of the diligent labor of the entire AYM team and the chaplains at the Office of Spiritual Life, and the support of Leslie N. Pollard, Ph.D., D.Min., M.B.A., eight students were dedicated to Jesus through baptism. The baptismal service took place during AYM at the Oakwood University Church on Friday, December 2, 2016.
Oakwood University | February 2017