Jennifer Ruth Sankey, Ph.D.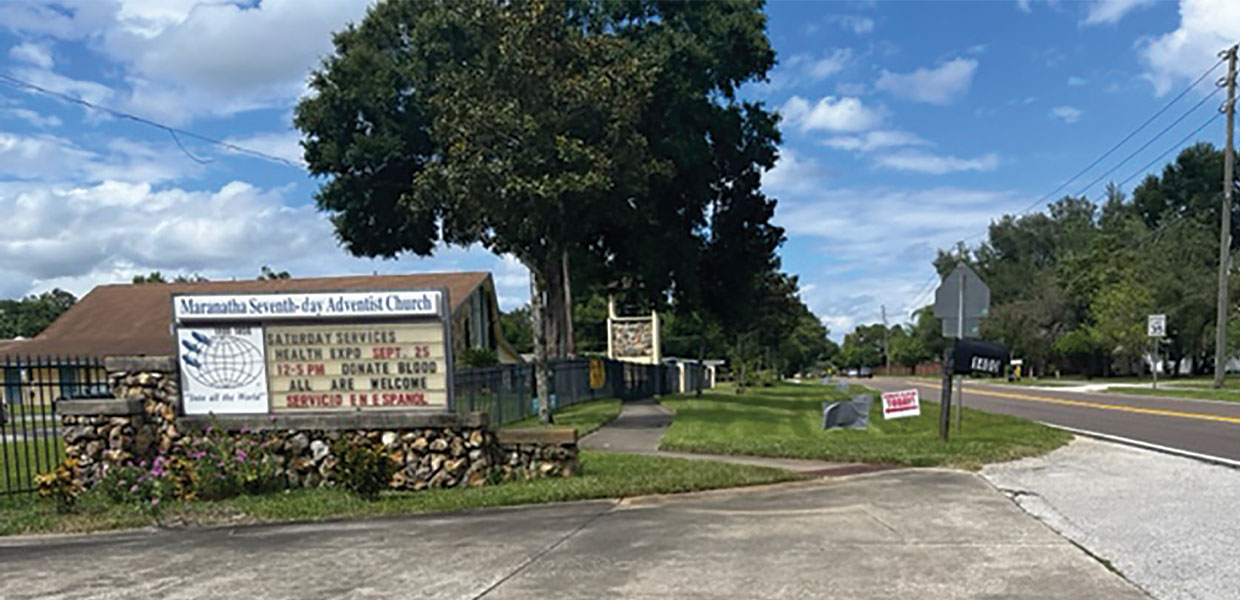 Health Fair Maranatha sign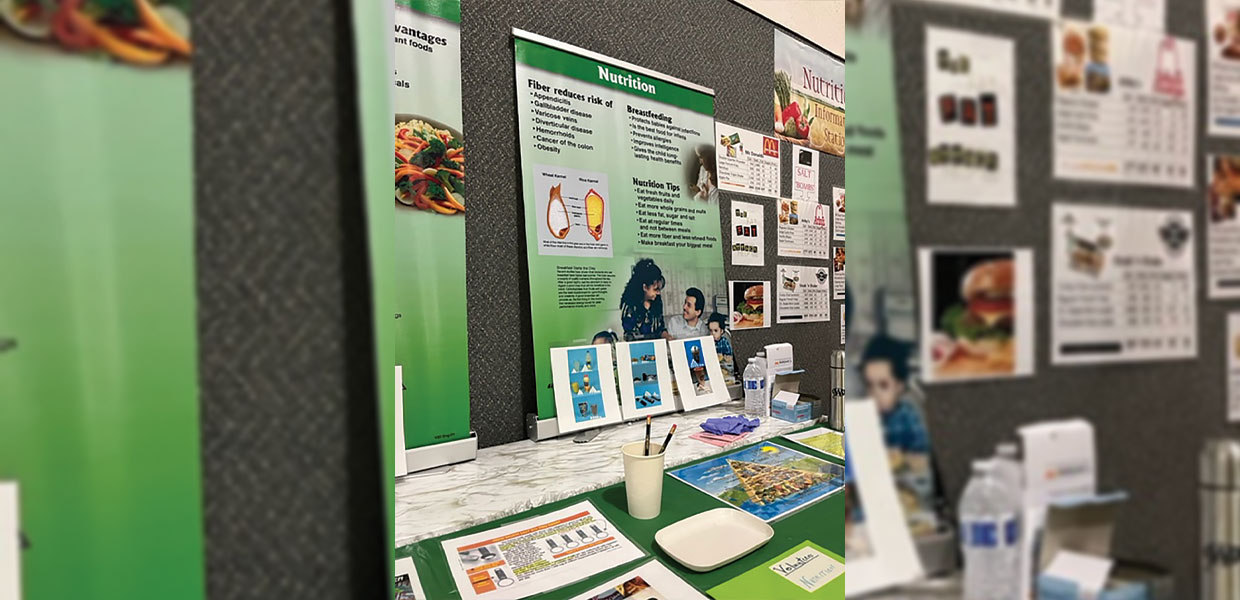 Health Fair nutrition poster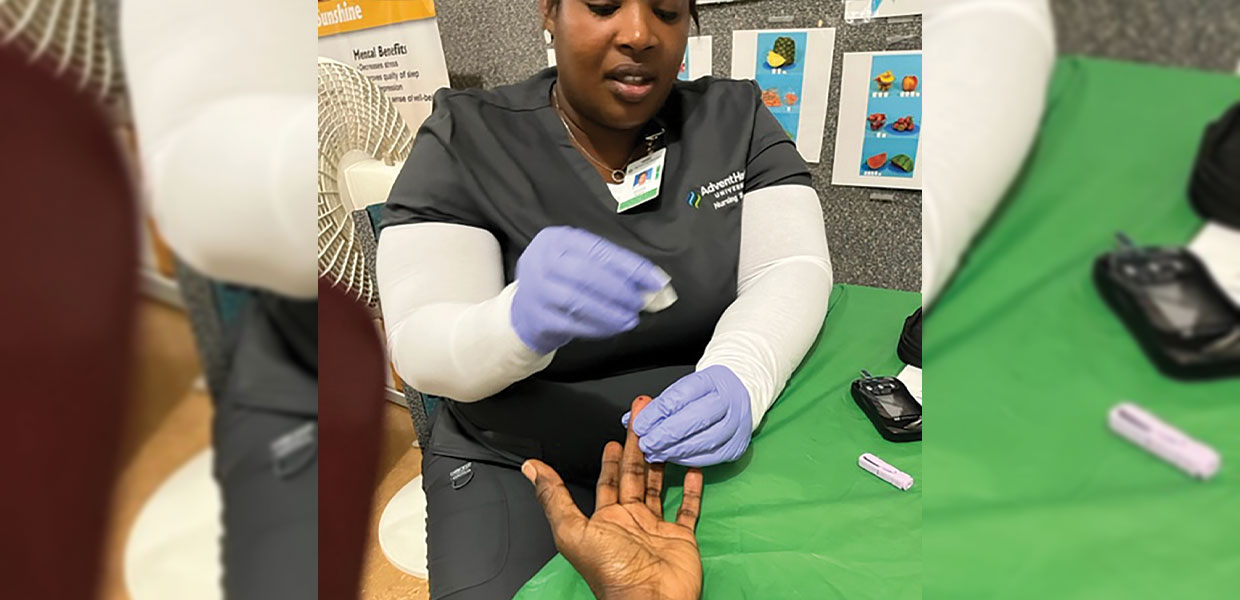 Finger testing at the Health Fair
The Maranatha Church in Apopka, Fla., held an extraordinary Health Expo providing free health services and sharing the Gospel of Jesus Christ on September 25, 2022. The event was well-organized and was attended by many individuals from the community. Entering the gym, the environment was welcoming and charged with enthusiasm of participants and vendors. It resembled a health and wellness center.
More than 25 vendors rendered health services and offered spiritual support to the community residents. Using the NEWSTART theme, there were health stations for Nutrition, Exercise, Water, Sunshine, Temperance, Air, Rest, and Trust in God. Each health station was attractively decorated, and provided information and an interactive activity to engage participants in taking charge of their health. There was something about health for everyone.
With the high cost of health services and the mental strain of life, attendees participated in the education classes, health checks for diabetes, blood pressure, spiritual conversations, screening for hereditary cancer, eye exams, massages, blood bank, fire department demonstrations, and much more, all at no cost. Leading by example, Dwight Gayle, senior pastor of Maranatha Church, was seen visiting the health stations. Gayle coined the health expo a "Bridging Event" because, "You cannot separate the Gospel of Jesus Christ from the health message. This event is a doorway to meet individuals in our community whom we may not see in church."
Joann Mould, Maranatha health leader, and her team were dressed in bright green shirts printed with "Maranatha Health" as they actively greeted and assisted people, ensuring that they had a personable and positive experience. Mould stated, "This health expo is important because it is an entering wedge to the hearts of people. By showing interest in them, it softens their hearts toward hearing about Jesus Christ and His soon return. Our goal is to treat not only conditions, but to restore the full body and person."
The vendors were engaged too. Henry Pearson, N.D., herbalist and owner of Pearson's Herbs, stated, "Herbs help to jump start your body, giving it a tune-up by cleansing the blood, liver, kidney, and colon." Monica Spence, a representative for Natera, commented, "The health expo is a necessary outreach to the community because it is easily accessible and efficient for individuals who do not have time to schedule appointments for health screenings at a clinic or office." The high level of engagement of the organizers, participants, and vendors contributed to the success of the Health Expo.
The use of a variety of methods for evangelism are needed to win souls to Christ. Following Christ's method to reach the people, the health expo allowed them to mingle with individuals, to show interest in their health, and minister to their needs in an unbiased and supportive way which provides a bridge for members to invite them to follow Christ. The volunteers were glad for the opportunity to attend this health evangelistic expo, to participate in the health checks, and witness first-hand the engagement of various ministries working together to share hope and restore wholeness to individuals in preparation for Jesus Christ's imminent return.
Southeastern | January 2023