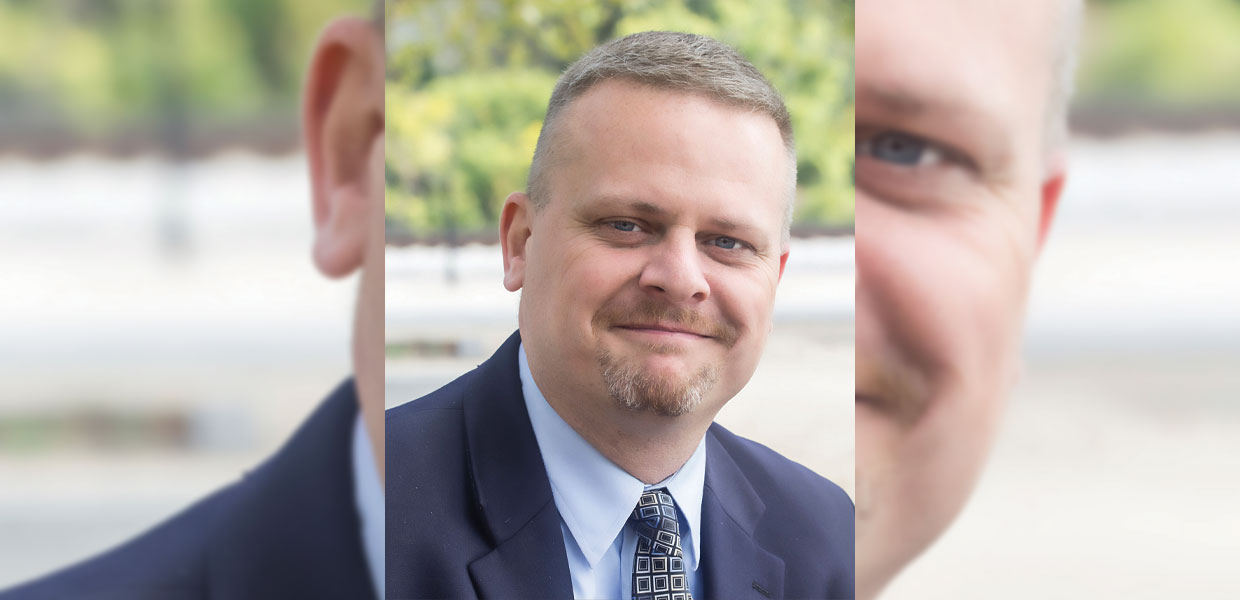 Mike Hewitt
Hewitt Joins Kentucky-Tennessee Conference
After much prayer, and several months of discussion and review, upon the recommendation of the Administrative Committee, the Executive Committee of the Kentucky-Tennessee Conference was pleased to extend an invitation to Mike Hewitt, to join the staff as the new vice president for administration. Hewitt comes to this position with an extensive background in pastoral and administrative ministry.
He grew up in Salem, Va., and attended the Adventist elementary school in Roanoke, Va. He is a third- generation Seventh-day Adventist. Both his paternal and maternal grandparents joined the church after attending evangelistic meetings.
Following high school, Hewitt entered the field of law enforcement, serving for 10 years in the Roanoke County Sheriff's Department. After experiencing a renewed calling from the Lord to pastoral ministry, Hewitt became an active leader in his local congregation, and eventually was invited by the Potomac Conference to devote his life to full-time pastoral service. After a decade of pastoral ministry at the Potomac Conference, the Hewitts were invited to serve in administration in the Mountain View Conference. In 2016, he joined the Mountain View Conference as executive secretary and ministerial director. In 2017, he became president and served there until joining the Kentucky-Tennessee Conference.
Hewitt has an associate's degree in criminal justice, a bachelor's degree in organizational leadership from Bluefield College, a master's degree in pastoral ministry from Andrews University, and is currently a newly enrolled doctoral candidate at Fuller Theological Seminary. His wife, Brittan, serves in the Treasury Department at the Mountain View Conference. The Hewitts have two children who are students at the Parkersburg, W. Va., church school: Jewell, who is in the ninth grade, and Levi, who is in the second grade. The Hewitts will be joining the Kentucky-Tennessee Conference later this spring. Everyone at the Conference looks forward to welcoming them!
Kentucky-Tennessee | May 2021