BY Regina Lee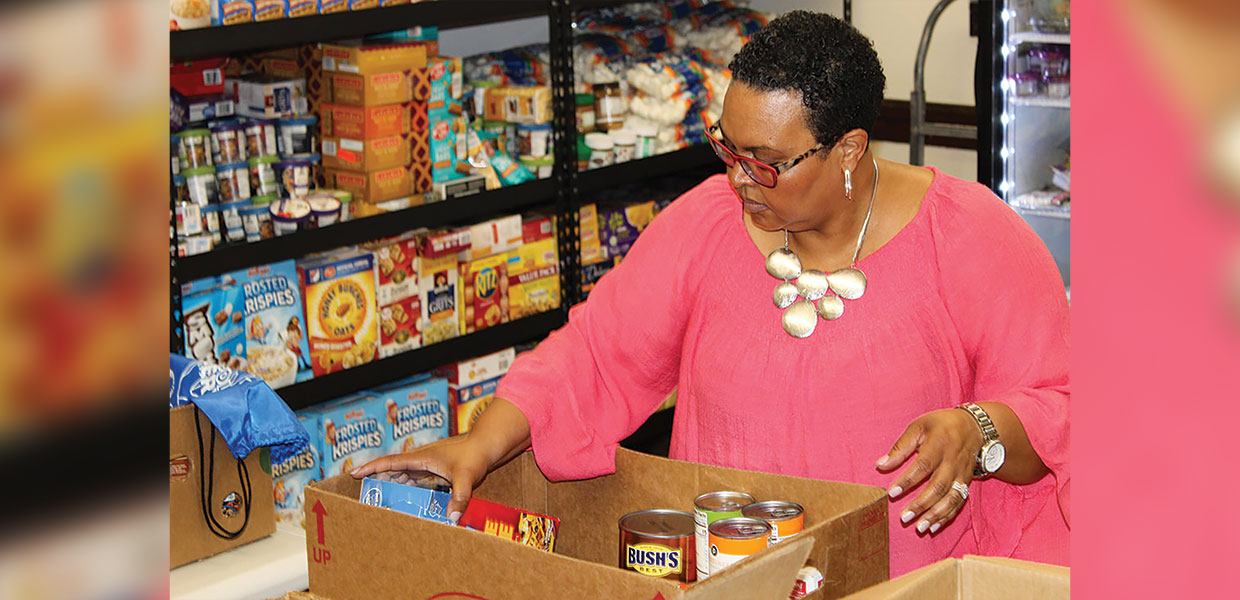 Regina Lee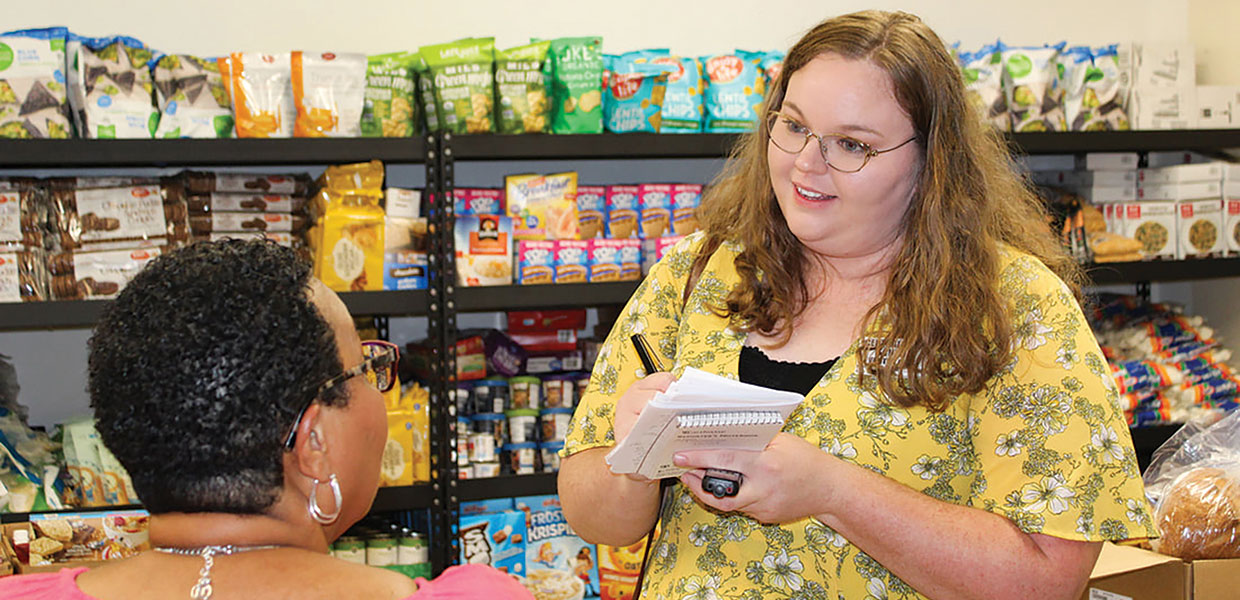 Regina Lee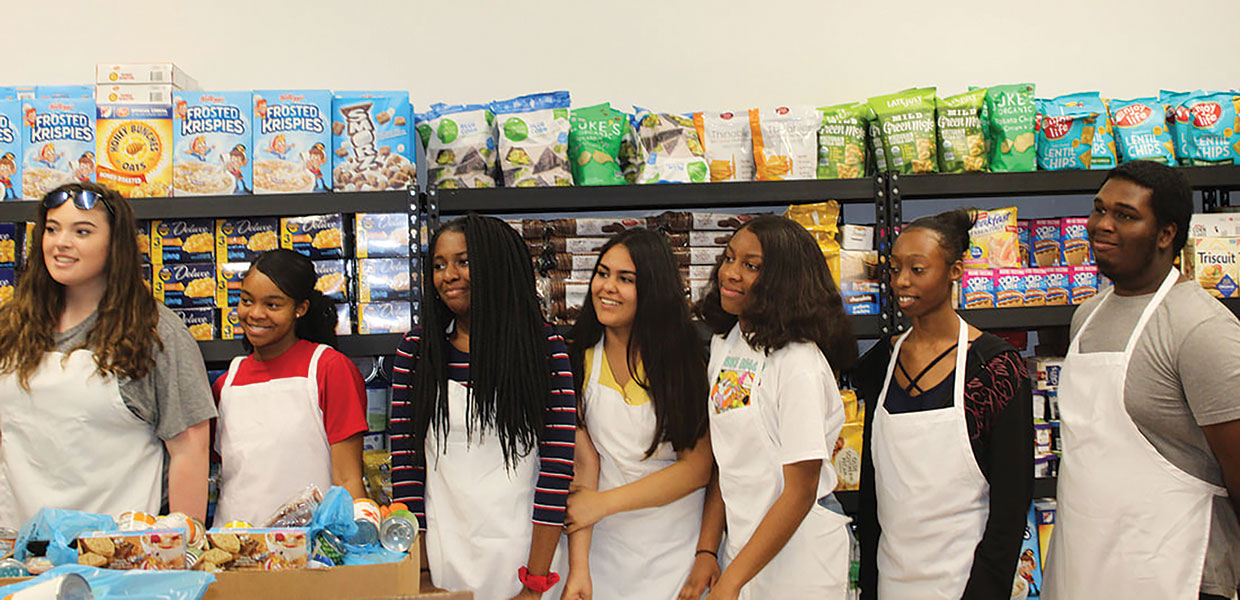 Regina Lee
The grand opening of the High Point Central Bison Market school pantry was held May 16, 2019. This school pantry is the only fully stocked school pantry in North Carolina. Students and staff members facing food insecurity now only have to walk down the hall to access fresh fruits and vegetables, protein-enriched choices, snacks, and other foods.
Data manager Tracy Hamlin, coordinator of the Bison Market, said she and other staff members consistently had students ask them for food. "For the last few years, students would come to my office because they wanted crackers or chips or water because they may not have had breakfast or they may not have had food at home the night before." Hamlin stated that she and other staff members were providing the snacks out-of-pocket several times per week. With a student body numbering nearly 1,400, they soon realized they needed help.
This led to a partnership with Jo Williams, director of the Triad Food Pantry at High Point, N.C., Church. Williams created the food pantry at her church more than 10 years ago. At first she served no more than 25 people. Now she sees nearly 600 people in a few hours. She knows many by their faces, but more importantly, she knows their stories. They have no jobs, little money, and lots of problems. They need a little hope when hope is hard to find. The HPC Bison Market school pantry is an extension of her expanding ministry, and is solely funded and supported by donations to Triad Food Pantry.
Laurentiu Serban, pastor of High Point Church, spoke candidly with WGHP FOX 8 News about his church's commitment, mission, and purpose in combating hunger with healthy choices in the "food deserts" of High Point. As a result of his message and donations appeal, triadfoodpantry.com received more than 400 visits within a few hours of his interview airing on the evening news.
The pantry includes a refrigerator and freezer stocked with a variety of meats, fruits, vegetables, and other items with a short shelf life. Students in the ProStart culinary class next door to the school write recipe cards with a meal idea for the ingredients included in that week's box. The HPC Bison Market also includes items for students who are parents. Several infant mattresses have been donated, and the shelves are stocked with baby food, formula, and other essentials.
Hamlin encourages parents to come with their students to pick up their boxes. Students can pick up items by themselves using a book bag supplied by the school, but that limits the amount and types of foods that are given. For families who don't have transportation, teachers have volunteered to deliver boxes to students' homes.
At the market's opening, Shelley Nixon-Green, HPC principal, thanked the Triad Food Pantry for making the HPC Bison Market a reality. Williams plans for Triad Food Pantry to open more school pantries in the coming year.
Carolina | August 2019