by Shelbe Johnson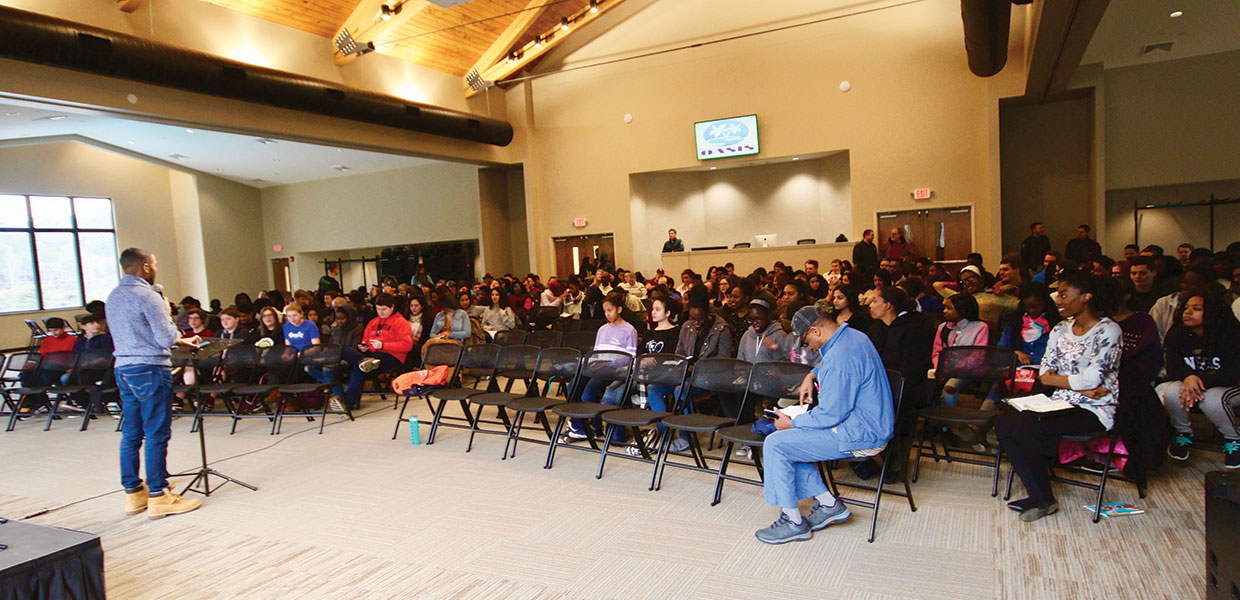 Cody Paige, intern pastor for the Atlanta Belvedere Church in Decatur, Ga., spoke at the Oasis High School Retreat in February. He advised the public high school and homeschool students, "Many of you are on a hill to your dream and are losing momentum, and Oasis literally saved you from losing your focus." This was the first event held in the new Life Center at Cohutta Springs.
Don Keele Jr.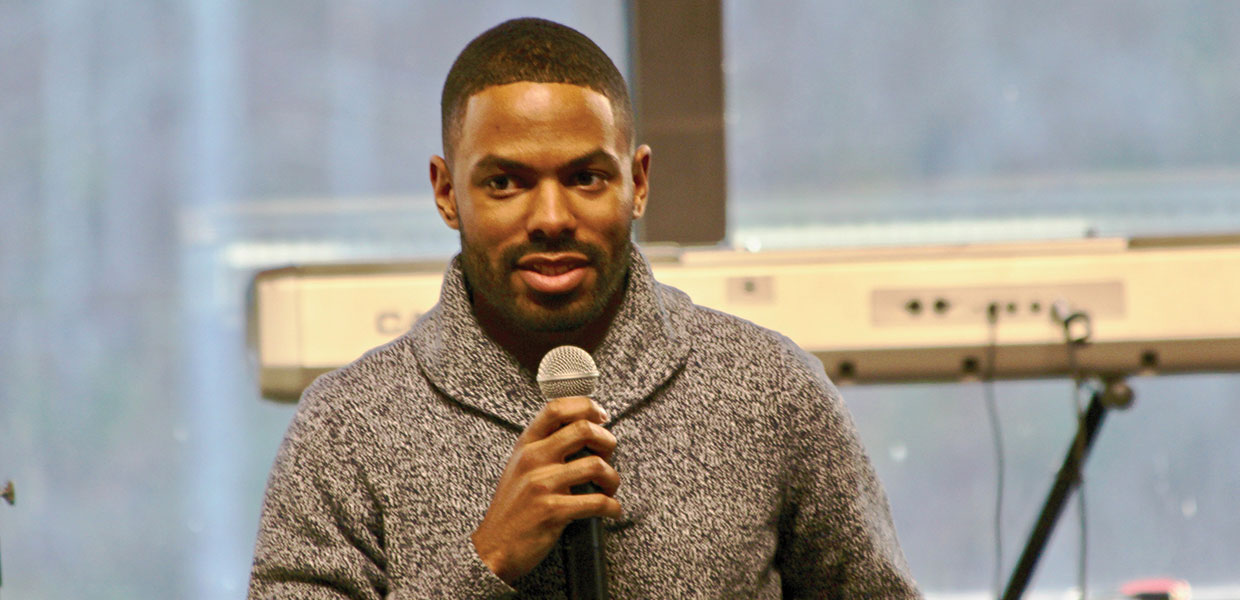 Cody Paige, intern pastor at Atlanta Belvedere Church in Decatur, Ga.
Don Keele Jr.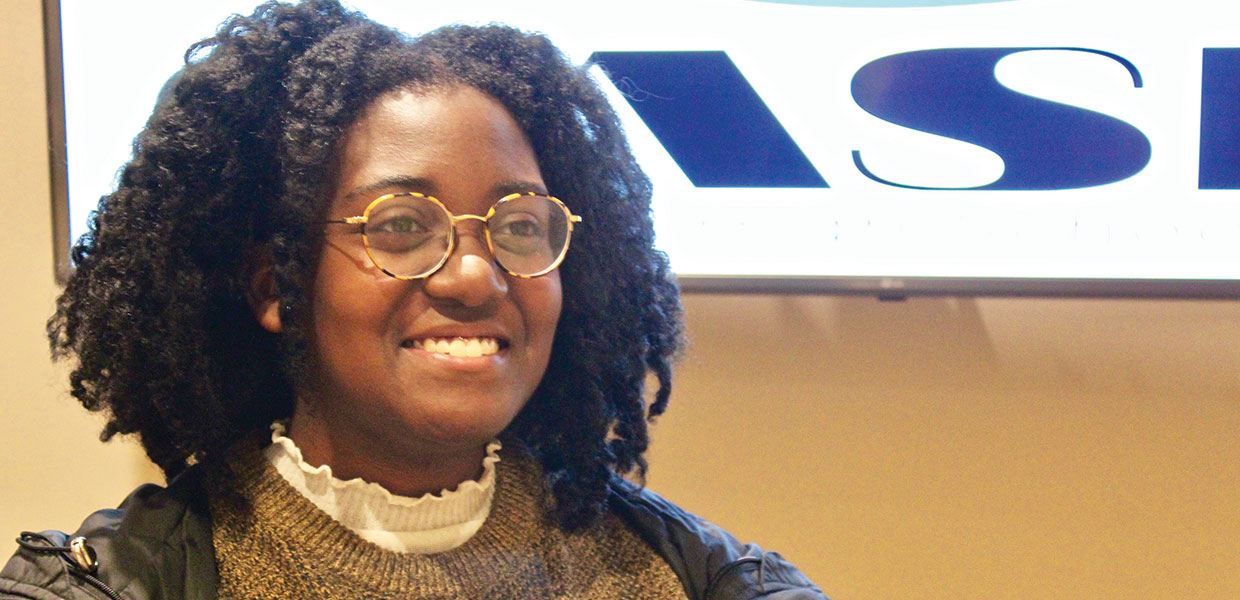 Jhanaé Ming
Don Keele Jr.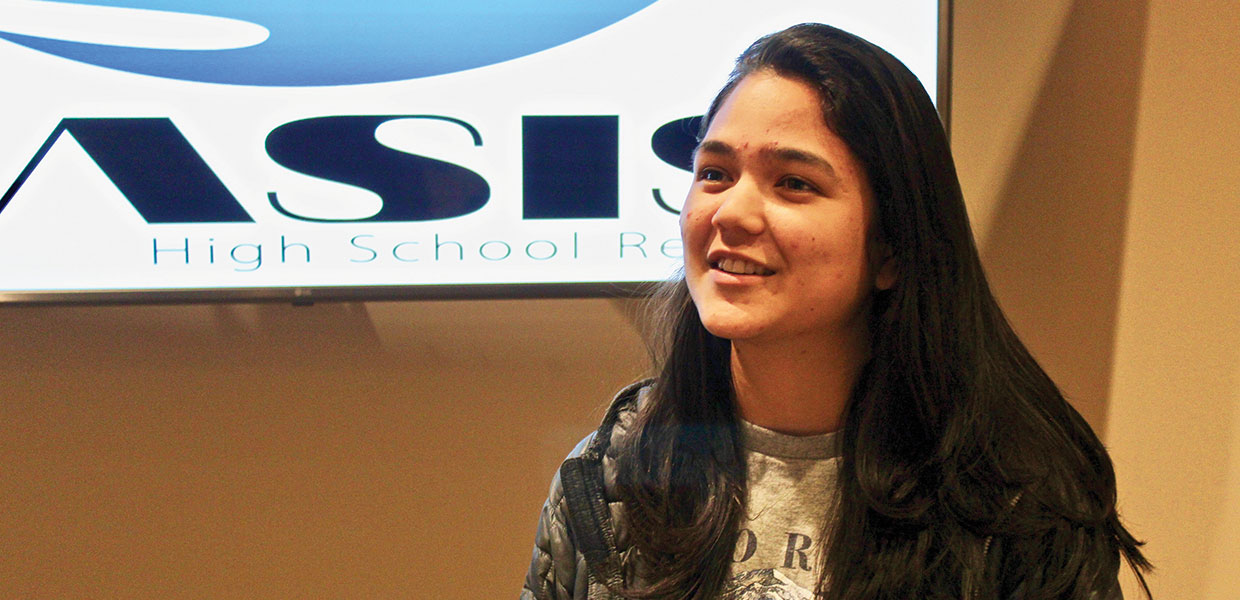 Hannah Wilson
Don Keele Jr.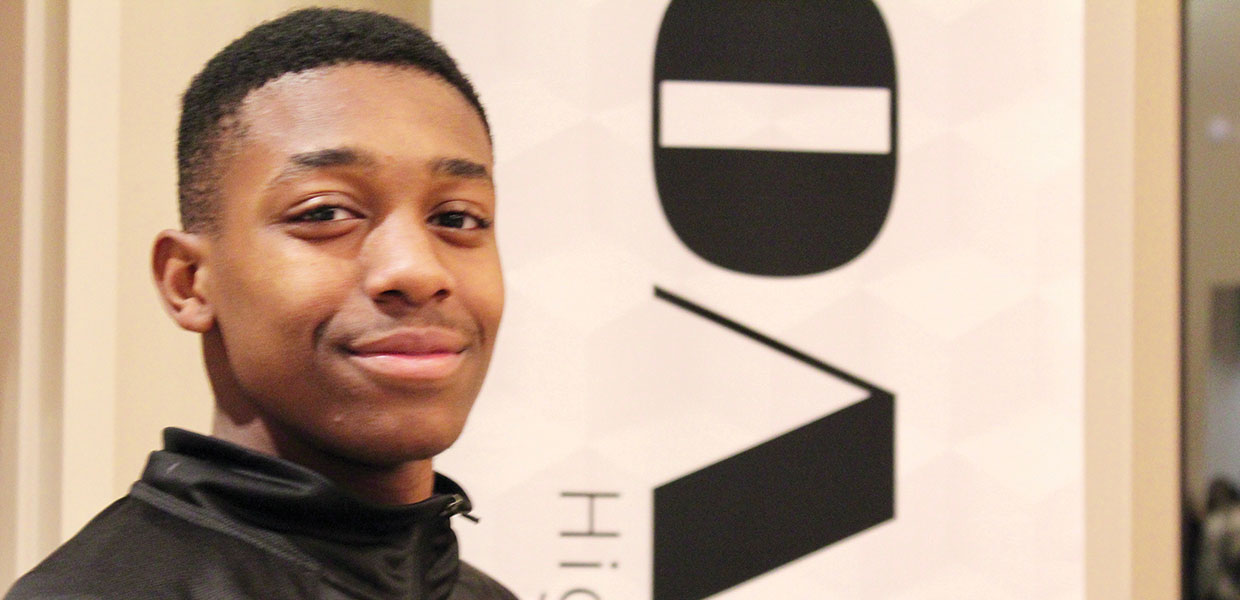 Sabien Linda
Don Keele Jr.
Public high schoolers gathered at Cohutta Springs Youth Camp on the first weekend of February 2018: 260 people total, 140 students. They arrived February 2 for an annual event, Oasis High School Retreat. This event, started 26 years ago by Rob Lang, youth ministries director, has been held by the Georgia-Cumberland Conference for 16 years. Lang originally started the retreat in the Iowa-Missouri Conference. Next he took it to Oregon, and most recently to Georgia-Cumberland.
When asked why he started this retreat, he said, "As a Church we want to focus very specifically on our Adventists that are going to public schools or are in home schools, and make sure they have a Bible conference experience." The speaker, Cody Paige, is an intern pastor with the Atlanta Belvedere Church in Decatur, Ga.; attended Oakwood University in Huntsville, Ala.; and graduated in 2015 with a degree in theology. The students in attendance were impressed with how he could relate his messages to young people.
Jordan Butler, a senior in high school, took away a nugget of wisdom from his sermon. She said, "Patience is not always on your time, but God's time. Even when you think you are ready for something, you might not be, so just wait."
Another student, 17-year-old senior Jhanaé Ming, was most impressed with her small-group volunteers for the weekend. She left the retreat with a better understanding of a Bible prophet. She said, "This weekend I learned the lesson of Nehemiah, the perfect story of how to be a good leader." Her small-group leaders, as were other weekend staff, were recruited from Southern Adventist University in Collegedale, Tenn.
Hannah Wilson, a 21-year-old college student, has been involved in Oasis for three years. Her favorite part was also the small groups. She got involved because of her own high school experience, saying, "I attended public school, and I feel for you guys. That's why I got involved." She also recruited fellow small-group leaders, Elena Anunciado and Eveling Grajales. It was their first year being involved in this event.
Student Sabien Lindo was impressed by something Paige said. "The biggest lesson I learned is silence doesn't mean 'no.' It is such a true statement and can apply to many different things."
The weekend was also packed with activities. Saturday afternoon students could participate in one of three hikes, and Saturday night after worship there were games, movies, a bonfire, and snacks.
This was Terecita Martinez's favorite part of the event. She, too, learned an important lesson. "We have to be careful to observe people before rushing into a relationship, and we must also be careful who our friends are." Paige summed up this event best: "Many of you are on a hill to your dream and are losing momentum, and Oasis literally saved you from losing your focus."
Georgia-Cumberland | March 2018