kimberly roth, highland advancement director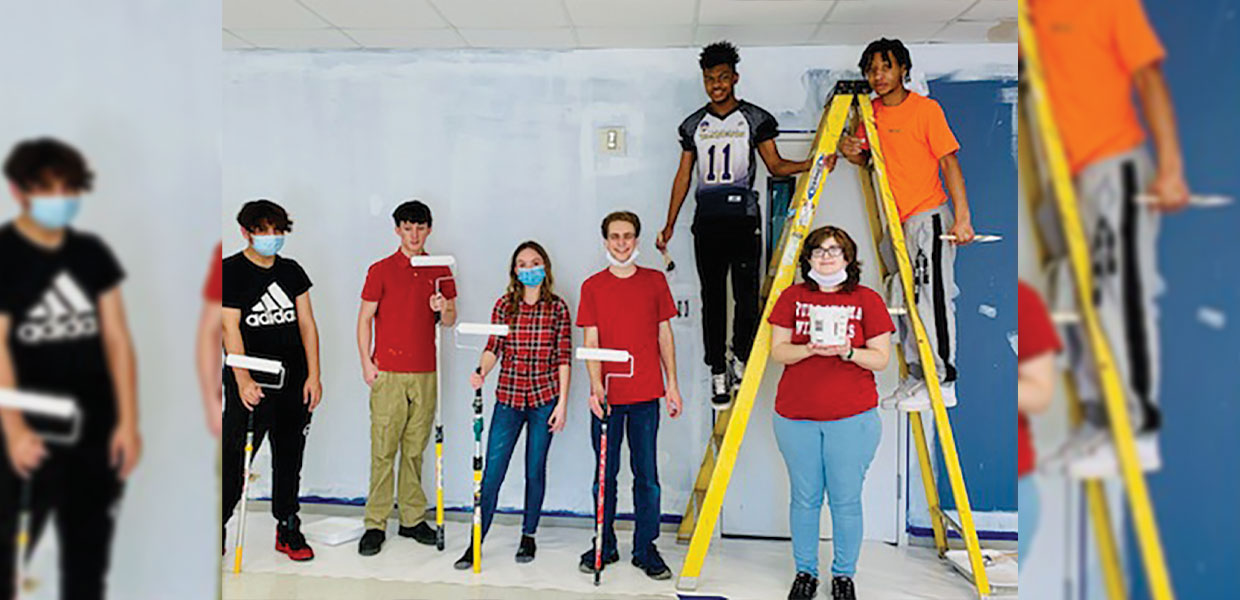 Matias Mena (left), Chance Foster, Aliah Lane, Daniel Manns, Tony Verderaime, Johanna Shimel, and Chantz Koonce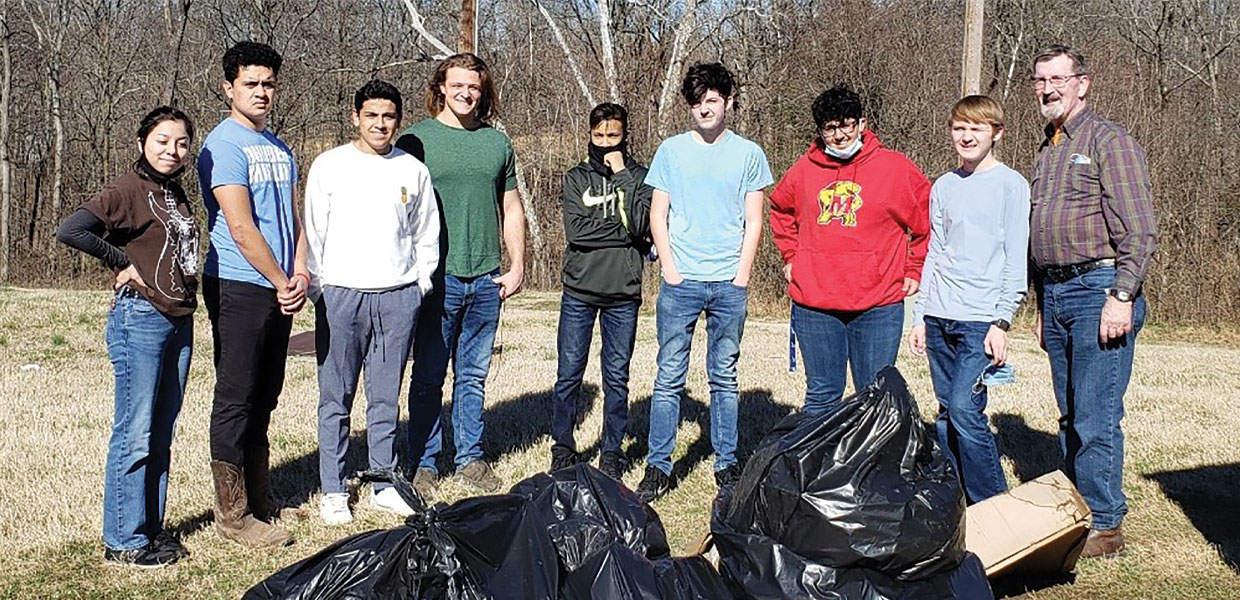 Magaly Bran-Rodriguez (left), Victor Reynoso, Christian Flores, James Smartt, Michael Dure, Dominic Murrell, Adriel Garcia, Daniel Stringfellow, and Verne Sherman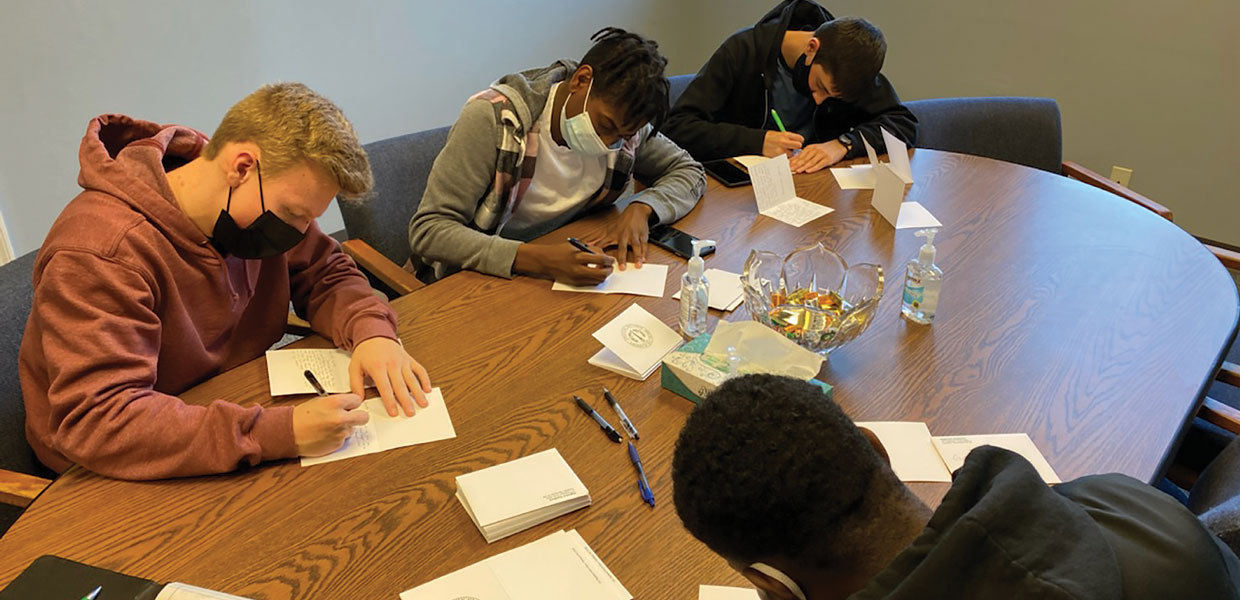 Students make special cards that will make someone happy.
Highland Academy students were blessed with the opportunity to reach out in the community in a positive way during the Spring Week of Spiritual Emphasis. Every year students are divided into small groups with a faculty member, called faculty families. These groups met together the week before the community service to come up with an idea, and planned to be of service to those in the local community.
On Wednesday afternoon, students were dismissed from classes to carry out their service projects. The projects included cleaning up a yard for someone who had been ill, taking baked goods to police officers and firefighters, painting the elementary school cafeteria, working at a food pantry, writing notes of cheer, working on projects for the summer camp horses, and distributing Steps to Christ and cookies to neighbors.
Students had fun working together on their projects, but more importantly, they felt the warm glow of knowing they had spread Jesus' love in a tangible way. The mission of Highland Academy is to develop Christ-like characters and lifelong learners, and, through serving others, they become more like Him.
Kentucky-Tennessee | May 2021