BY Amy cirigliano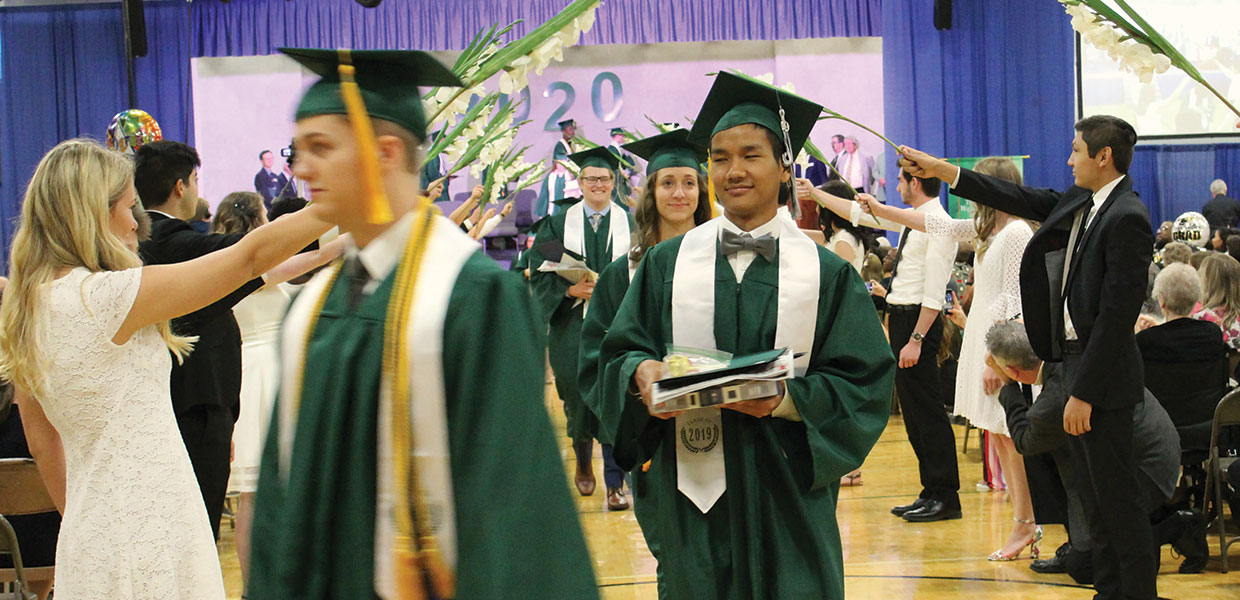 Thang Lian is a graduate of the Highland Academy Class of 2019.
Highland Academy graduate Thang Lian, Class of 2019, smiled from ear to ear as he received his graduation diploma and scholarship to Southern Adventist University, Sunday, May 19, 2019! He and his family greatly rejoiced, as this is a complete miracle in all their lives.
Lian and his seven siblings, along with their parents, escaped tremendous religious persecution in Burma, now Myanmar. They escaped from Myanmar to New Delhi, India, the nearest safe location with 8,000 other Zomis (people from Myanmar), with many more Afghanistan refugees. In 2014, after living there for more than three years, and after many prayers, tears rolled down Lian's face in pure joy and thanksgiving as the entire family was chosen out of all the refugees to immigrate to Bowling Green, Ky., where a large group of Zomis have also relocated. "God is so good. Our prayers were answered. We knew we would have a better future," shared Lian.
This past school year, another miracle happened when Lian and younger sister Deih Lian joined the Highland family. "I couldn't believe this was happening," shared Lian. He plans to study theology at Southern Adventist University in Collegedale, Tenn., this coming fall.
Highland rejoices with Lian and his sister for their newfound freedom and for having them as students. They, along with other Highland students, continue to outperform the national test scores across the nation. Highland students continue the preaching initiative, "Spread the Word," and have gone to more than 80 church services in the Kentucky-Tennessee Conference.
In addition to these blessings, many renovations have taken place during the last four years in the girls' dorm, boys' dorm, music department, front campus, and the administration building. Highland continues to receive blessing after blessing. The greatest, though, is watching a student give their heart to Jesus Christ. Seventeen students have given their lives to Jesus through baptism during the last four years.
Kentucky-Tennessee | July 2019