BY Pastor Israel MORA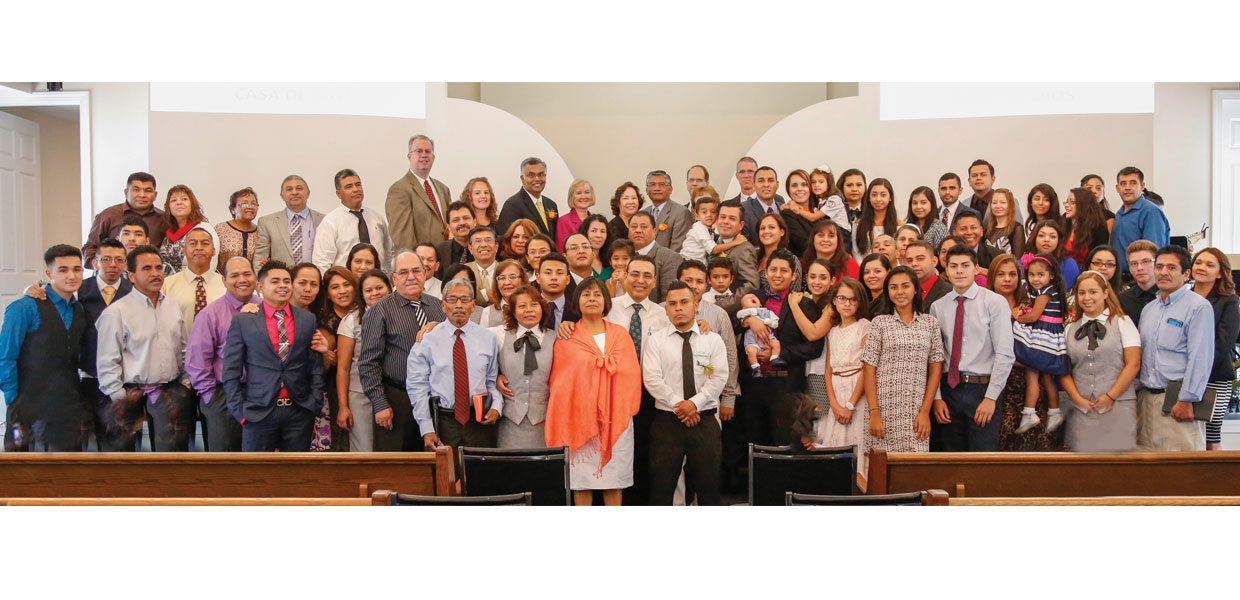 Rebecca Carpenter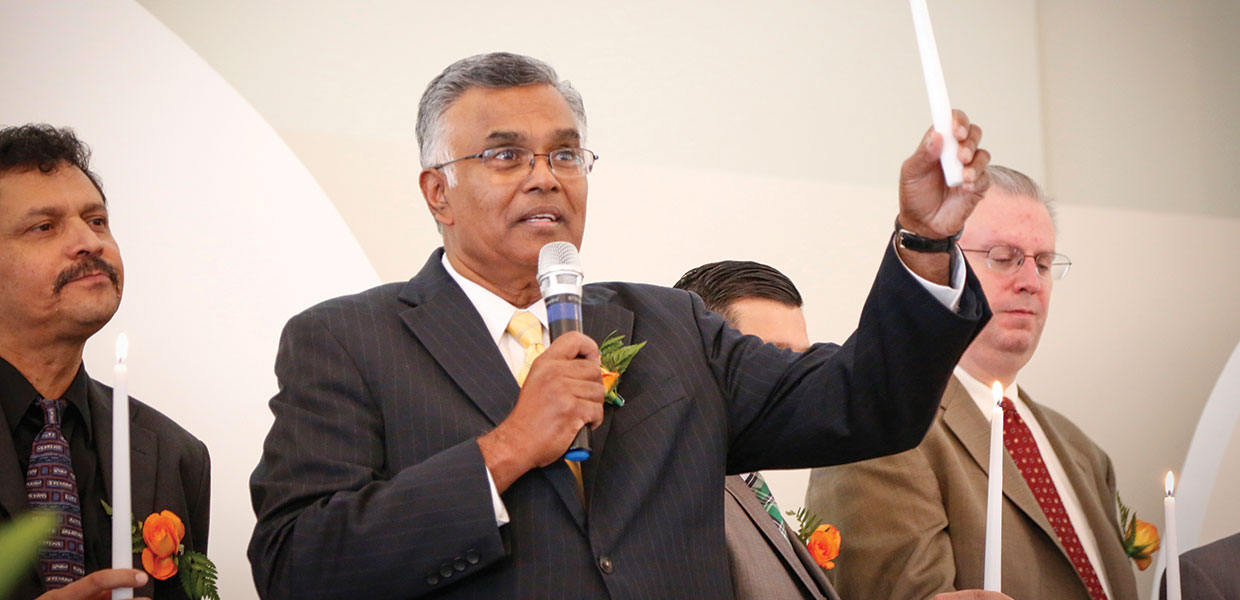 Leslie Louis, president of Carolina Conference, encourages the members to let the light of Christ continue to shine in their community, before the prayer of dedication for the Hilton Head, S.C., Spanish Church expansion.
Rebecca Carpenter
The Hispanic Adventist presence at Hilton Head, S.C., began in 1995 with the arrival of spouses Archimides and Gloria Reyes. At that time, there was only the Adventist Church in the United States, which was headed by Rick Howard, pastor.
The Reyes team immediately began to give Bible studies, and, as a result of their work, four individuals were baptized August 1, 1995. In that group of new members were the Adame samily: Guillermo, Silvia, Vanesa, and Alberto Jiménez. These were joined by the Morales and Núñez families, who were very supportive.
The small group grew until the arrival of Moises Sauza, pastor, who was officially assigned to take charge of the group in 2000, and four months later became a company. After three years, on May 19, 2003, the congregation was accepted as an organized church.
With the departure of Sauza and the arrival of Freddy Villamil, pastor, a new inspiration arose for the project of the temple that was recently dedicated. The church thanks pastors Sauza and Villamil for their leadership and their great vision for the growth of the work in Hilton Head.
Carolina | February 2017