MONTE NEWBILL SR.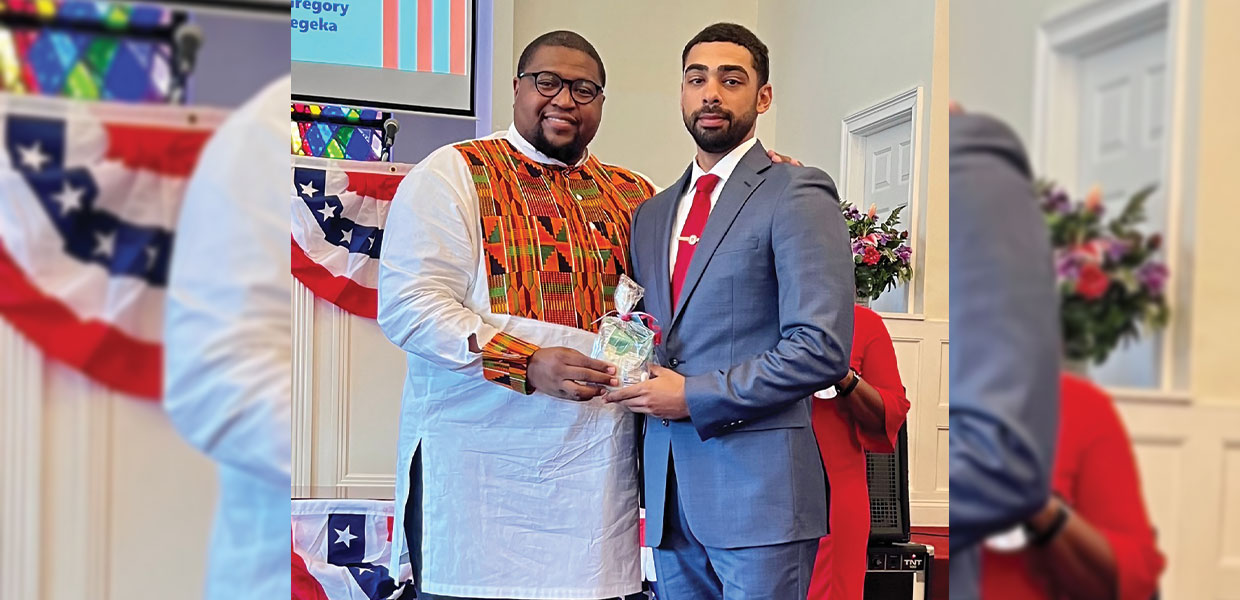 Monte Newbill Sr. (left), district pastor and South Atlantic Conference NSO director, gives a token of appreciation to one of Hinesville First Church deacons who currently serves in active duty at Fort Stewart, Ga.
The South Atlantic Conference churches in close proximity to where military bases are located serve an additional responsibility of providing spiritual support to all of the men and women who are currently active, as well as those who are veterans who have served but are now discharged from active duty. The Hinesville, Ga., First Church is active in providing that spiritual support.
Monte Newbill Sr., district pastor in South Carolina and South Atlantic National Service Organization (NSO) director, along with Caroline Prospect, NSO leader and Army retired sergeant first class, recognized 18 veterans with a combined 156 years of service. Among those honored was a visitor who had not attended a church in person or virtually in three years. With the appreciation, love, and recognition shown, the young man committed to God to potentially be baptized and rededicate his life to Christ.
Newbill was the speaker for the service, and delivered a message of comfort and courage. After a well received message, the church provided a meal for the attendees.
South Atlantic | November 2023