BY ANN WALPER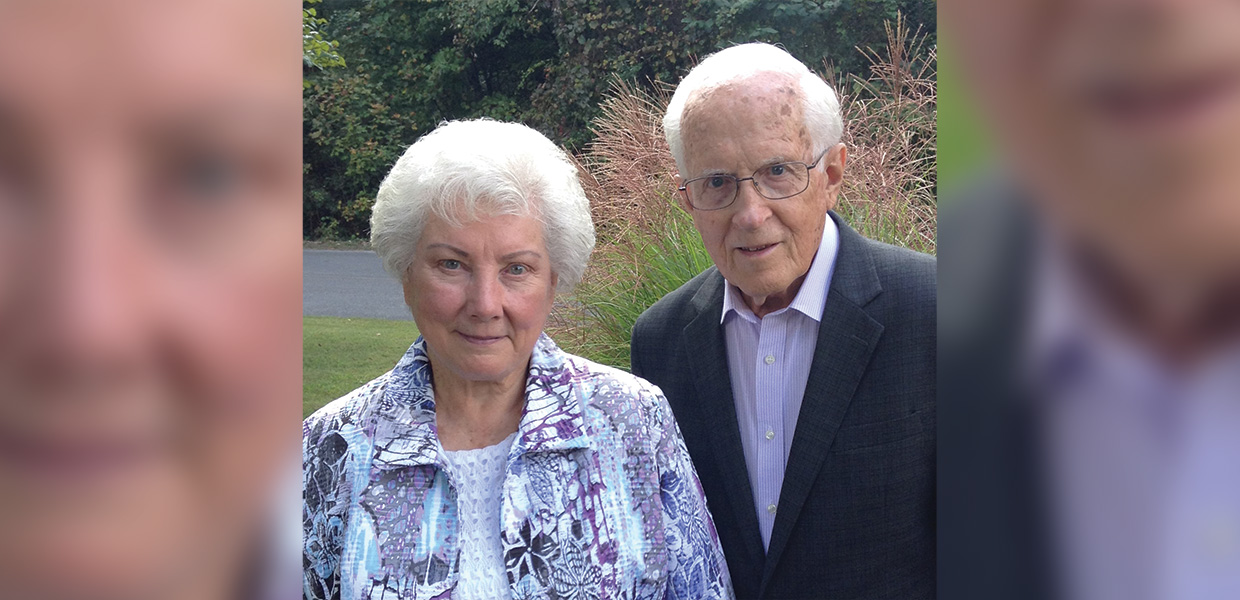 Howard and Betty Gohde
Howard and Betty Gohde met at junior camp at the Lake of the Ozarks, Mo. They attended Sunnydale Academy in Centralia, Mo., for two years as pioneer students. On October 17, 1948, they were married in South Attleboro, Mass. After working there through the winter in 1949, the Gohdes moved to Nashville, Tenn., where Howard worked in the print shop at the Southern Publishing Association. He learned printing at Oak Park Academy in Iowa, and liked it so much that it became his life's work. He has worked in print shops at Atlantic Union College, and at Emmanuel Missionary College (now Andrews University), and then 24 years in Orlando, Fla. Betty worked 22 years at Florida Hospital.
While living in Florida, their home and church, where they were active in many of the church programs, were near Forest Lake Academy. Howard was also a well-known photographer and member of the Orlando Photography Club. After serving faithfully in Florida, the Gohdes retired to Cleveland, Tenn. After retiring, Howard continued to work as a printer at the College Press in Collegedale, Tenn. When he officially retired in April 2007, the Press celebrated his 78th birthday.
The Gohdes now have a home in Woodbury, Tenn., near their daughter and her husband, and are members of the Woodbury Church. They have three children, Glenn (Winnie) Erwin, Bruce Warren (deceased), and Joyce (Tory) Arlene Kimbel.
Kentucky-Tennessee | November 2018