Adventhealth university news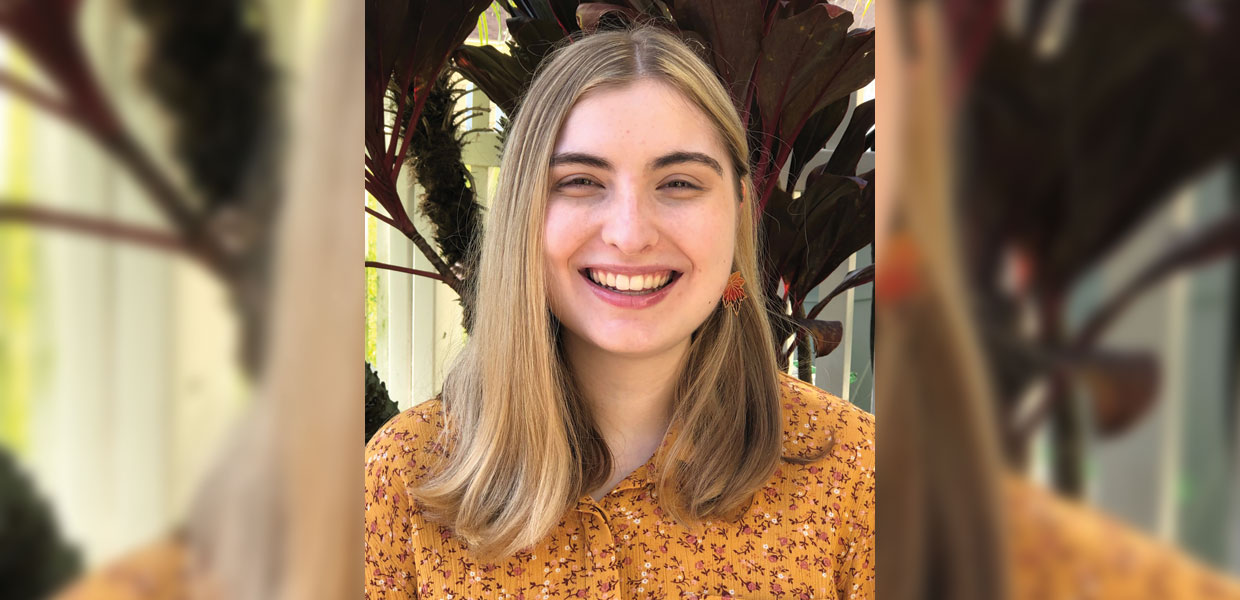 Victoria Browder
Jasmina Kozenjic
Victoria Browder and Jasmina Kozenjic somehow never met each other.
They attend the same Christian university, AdventHealth University (AHU), in Orlando, are both imaging studies students, and are two out of only 16 national recipients of a prestigious Lambda Nu scholarship.
"We are so pleased that two of our students were honored for their hard work, dedication, and sense of mission," said Liz Duncan, MSHS, CNMT, RT(CT), chair of the Imaging Sciences program, AdventHealth University. "Our Imaging Sciences program strives to teach our students to become professionals who live the healing values of Christ."
Both Browder and Kozenjic took an indirect route to imaging studies at AdventHealth University.
Browder, who is scheduled to graduate in April 2022 from AdventHealth University's Diagnostic Medical Sonography Cardiovascular program, originally considered going into forensics.
"I love to help and care for people. I also love science. I came across cardiovascular sonography in my search for a career, and the more that I learn about it, the more I love this field," said Browder, 20.
Kozenjic came to the United States from Germany when she was 5. The Bosnian War had recently ended and her parents were looking for better opportunities for their children.
"My parents came here. It was the American dream. They wanted to find a better life for us," said Kozenjic, who learned English during elementary school.
Throughout high school, Kozenjic dreamed of working in a job where she could help people.
"I'm a huge empathetic person. It's a fulfilling feeling seeing people happy or better."
She earned her undergraduate degree in biology at Utica College, and pondered a career as a physician assistant or optometrist. She learned about AdventHealth University's radiography program through her brother, a neuroradiologist at AdventHealth Orlando, and she and her husband moved to Florida so she could begin taking classes. Kozenjic, who has a 3.96 grade point average (GPA), is set to graduate in April 2022, and hopes to work as an X-ray technologist.
"I like the one-on-one time with patients, who are often at their worst. You are often the first person they see, and can make a connection with them."
She was impressed with the whole-person care philosophy taught at AHU and practiced at AdventHealth. "They are motivated to be with the patient, to be in the moment."
Lambda Nu is the national honor society for radiologic and imaging sciences. AHU is a member of the Florida Alpha Chi Omega chapter of Lambda Nu, with 18 current student members. To become a student member of Lambda Nu, students must have a 3.5 GPA, be recommended by a faculty member, and demonstrate excellence in their field. More than 56 students applied for the $500 scholarship this year, according to Lambda Nu.
"First and foremost, I am thankful to my Lord and Savior, Jesus Christ, for blessing me with this opportunity," said Browder, who lives in Sanford, Fla. "I am thankful for all of the help and support that was given by my family. I appreciate them more than they will ever know. I am also thankful to have such kind-hearted professors who are always willing to help and offer encouragement to us. From the beginning of the program, you are able to see that they truly want you to succeed."
AdventHealth University's imaging studies program offers associate's degrees in radiography and diagnostic medical sonography (cardiovascular track and general track); bachelor's degrees in imaging sciences and nuclear medicine technology; and certificates in vascular interventional radiography, MRI, and CT. Its Denver, Col., campus also offers associate degrees in diagnostic medical sonography and radiography.
AdventHealth University | January 2022