BY kim taylor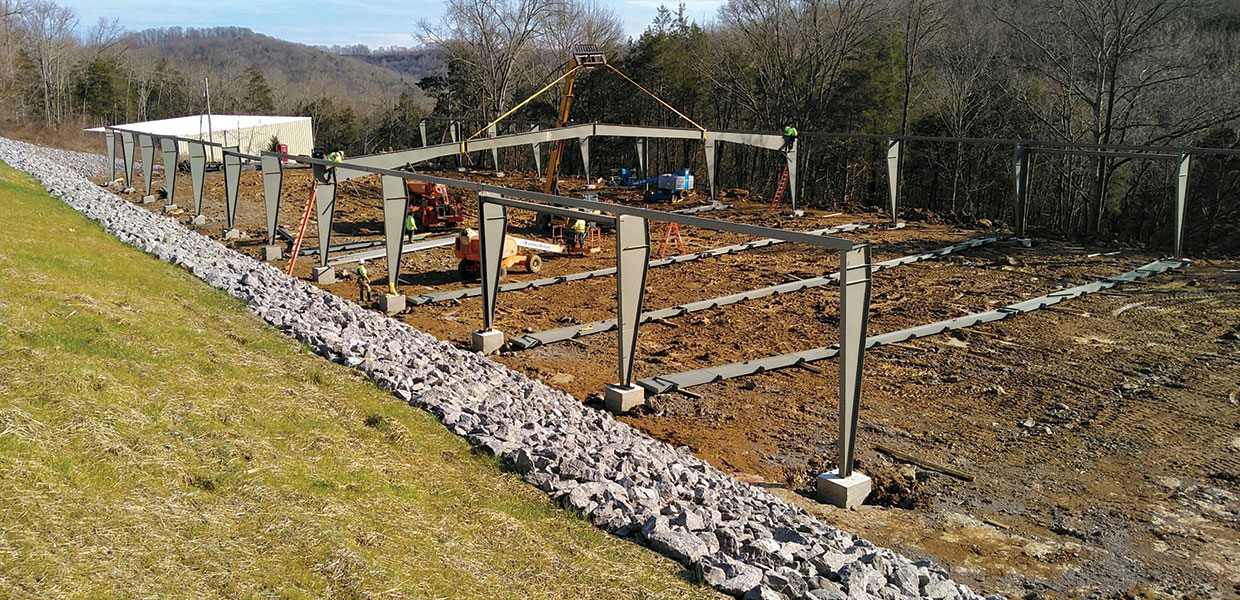 Construction on the Indian Creek Camp horse barn begins.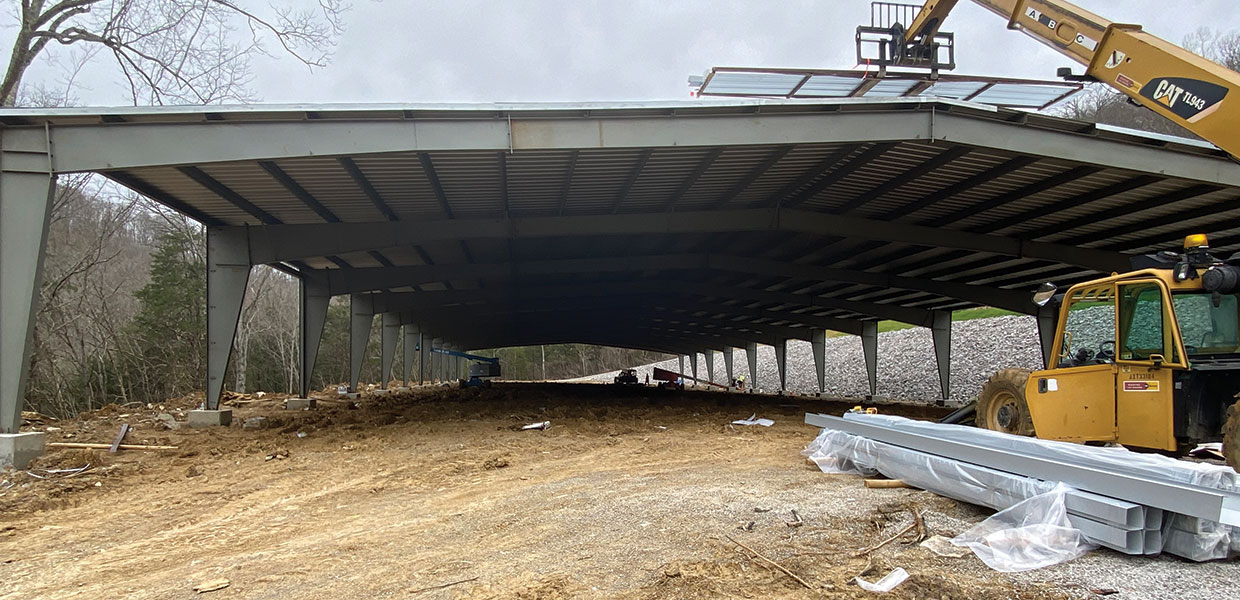 The top of the new horse barn takes shape.
Exciting things are happening at Indian Creek Camp (ICC). Incredible progress has been made on the brand-new covered horse arena. For several summers, there has been a strong push for a new horse arena at ICC. Due to the frequent rain and hilly landscape, it was sometimes difficult to run a horse program with the previous setup.
Thanks to the donations of many campers, Kentucky-Tennessee Conference, and constituents, construction on the 100' x 275' structure was approved. There has been no shortage of excitement watching the arena go up. Stalls, washing station, bathrooms, and tack rooms are still needed, but this summer the riding arena will be ready for the campers. The camp thanks all who have supported this endeavor. To see more pictures, visit the ICC Facebook or Instagram page.
Kentucky-Tennessee | May 2020