BY RACHEL SANTANA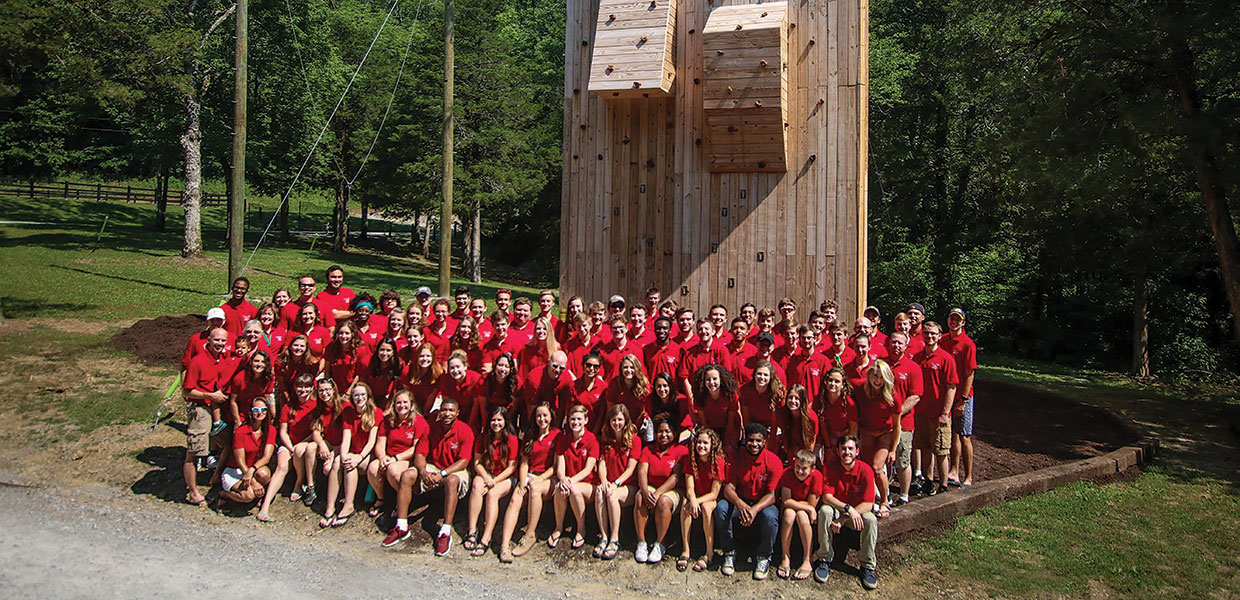 Indian Creek Camp 2018 staff
This summer Indian Creek Camp (ICC) experienced wonderful blessings from God. One blessing that made the summer great was the spiritual and skilled workforce. At ICC the motto is, "We Are Family," and God is always first. Never has this belief been more real than this summer. The staff saw it and so did the campers. A returning adult family camper said, "We have been coming to ICC for over 30 years, and this summer has been the best experience we have had. You should rehire every single worker for next summer."
God also blessed ICC with a record-breaking summer. Each week reached near capacity. Teen camp had the most campers ever. The 85 wonderful staff members continually put in long hours of hard work in order to create a place where the campers would feel God's love and a sense of belonging.
This summer a climbing wall, giant swing, and zip line were new at ICC. Plans for growth continue due to strong financial support for a new horse barn. Hopes and prayers are for breaking ground this coming fall. This project has been on the minds of the ICC staff for many summers, and they are thankful that God is making the dream become a reality.
The staff at ICC was humbled to witness God working through them to reach the campers. In the eight weeks of camp, there were more than 300 decisions for Christ, of which 115 were decisions for baptism. The ICC family has seen and felt the blessings of God's touch all summer.
Kentucky-Tennessee | September 2018