BY GREG TAYLOR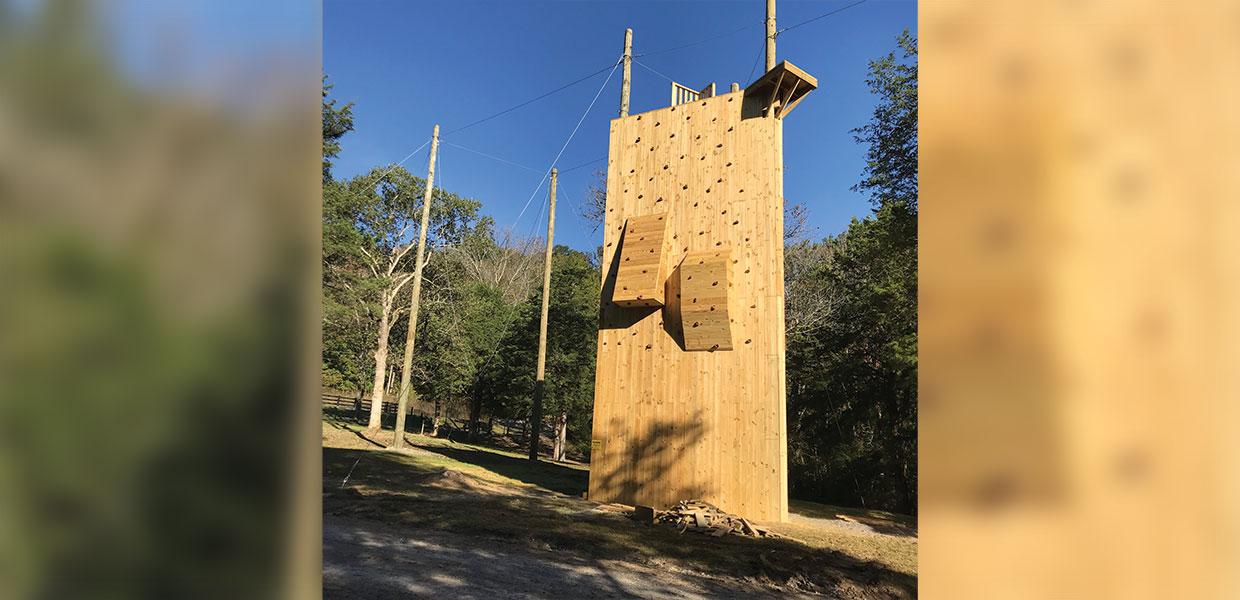 New Indian Creek Camp climbing wall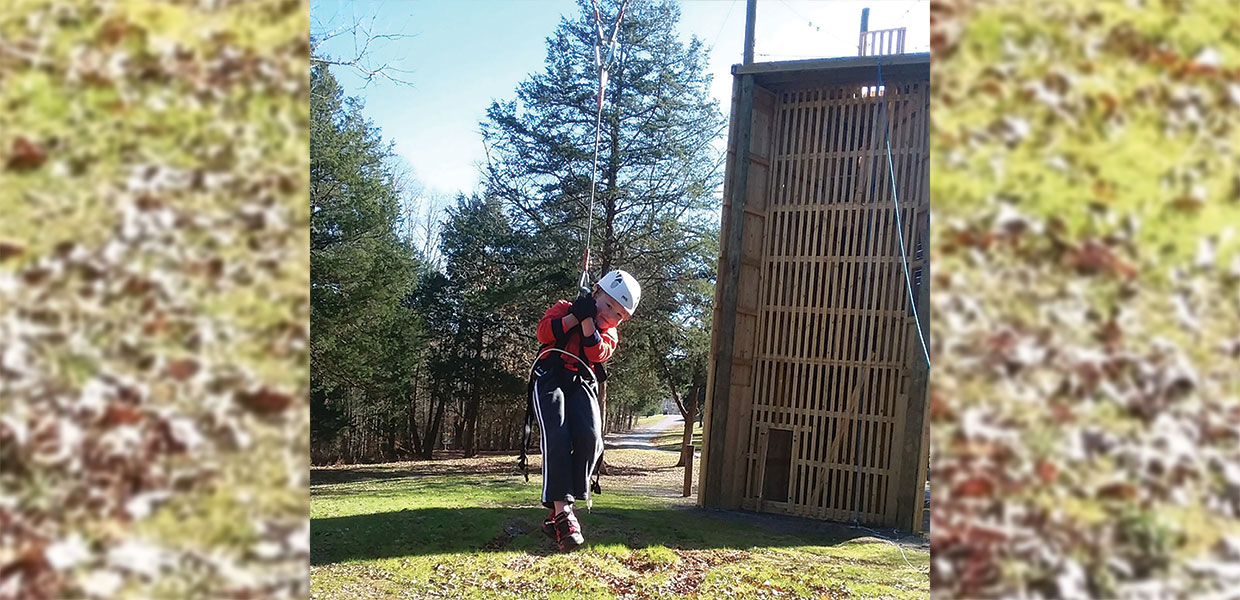 Caiden Warren enjoys the zip line.
Summer camp provides a safe place for young people to make new friends, connect with Christian camp staff, and experience God in nature. Campers spend the week unplugged from their electronics and plugged into Jesus. Indian Creek Camp (ICC) has exciting new ways to learn in nature.
It started off simply as an idea. Last summer, an appeal was made to the family campers for a climbing wall. During that appeal, the camp director shared why he thought "every summer camp should have a climbing wall." Only a few months later this became a reality!
The wall has been built, inspected, certified, and is ready to go at ICC. Thanks to the quick partnership of Edgie Designs, and the wonderful support of Herb and Chris White, as well as Ben Warren, the new addition has been constructed in record time. In addition to the climbing wall, a zip line and giant swing have been added to the ICC experience.
One of the most exciting elements of this new addition is the life lessons that it can teach, lessons such as faith, conquering fears, and trusting others. Jose Alba, who will be serving as the climbing wall director this summer, is very excited about the lessons that can be learned about God from these new elements at ICC!
If you are interested in being a part of this summer camp adventure, register soon at indiancreekcamp.com, as space is limited. Please continue to keep this incredible evangelistic effort in prayer this summer.
Kentucky-Tennessee | April 2018