Shane Hochstetler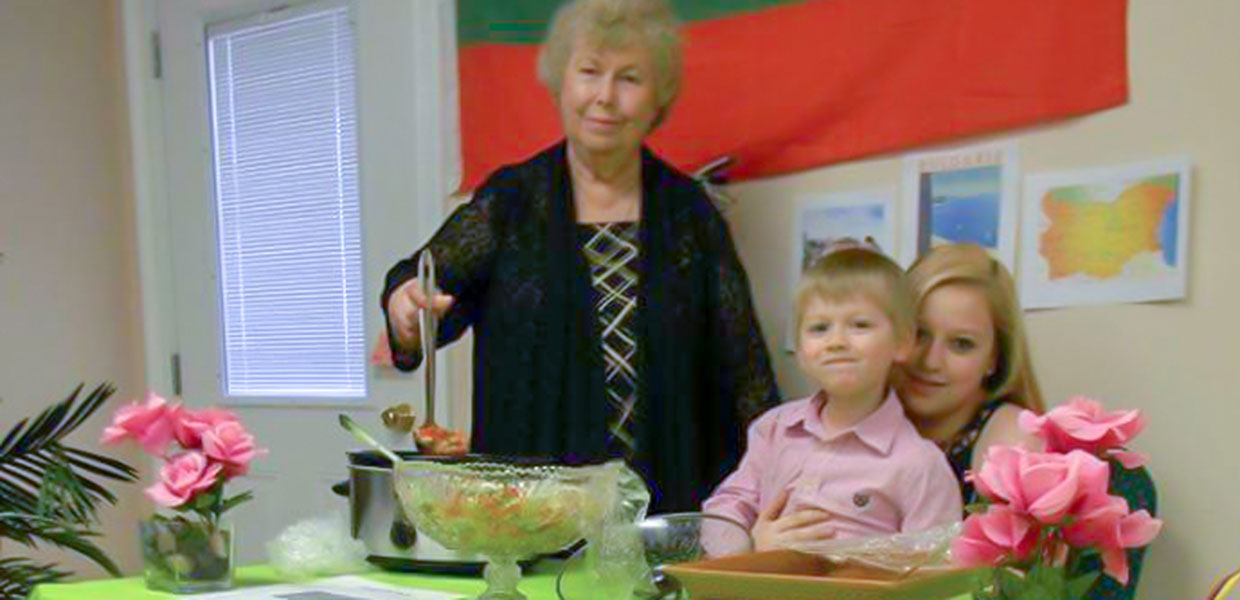 Violet Eads (left) serves a Bulgarian dish with her granddaughter, Taylor Coley, and great-grandson, AJ Rogers.
The Piedmont, Ala., Church hosted an international dinner on Sunday, February 18, 2018, where more than 50 community guests and more than 60 church members came together to sample food from 14 different countries. Ginger Blythe and the church social committee organized the event intended for reaching the community from the outset. In 2015, the Pew Research Center named the Seventh-day Adventist Church as the most racially diverse religious group in the U.S., and this event was a great example of that diversity.
The countries represented at this year's dinner were Argentina, Bahamas, Brazil, Bulgaria, Canada, Colombia, Georgia, Guatemala, Israel, Korea, New Zealand, Pitcairn Island, Poland, and Turkey. Each country was represented not only by food, but also by their flag, photos, and native artifacts. The event provided an excellent opportunity for the community to come together. "I reconnected with a girl I went to school with 60 years ago and had not seen since that time. She is a friend of one of our church members," stated Sarah Woodfin.
Each guest received a What Adventists Believe book and a Bible Study Offer card. The church also offered a drawing for a door prize. The visitors left with full stomachs and smiles on their faces, encouraging the church to hold this event again next year. Several even said they were anxious to visit the church for a worship service.
Gulf States | May 2018