BY john baker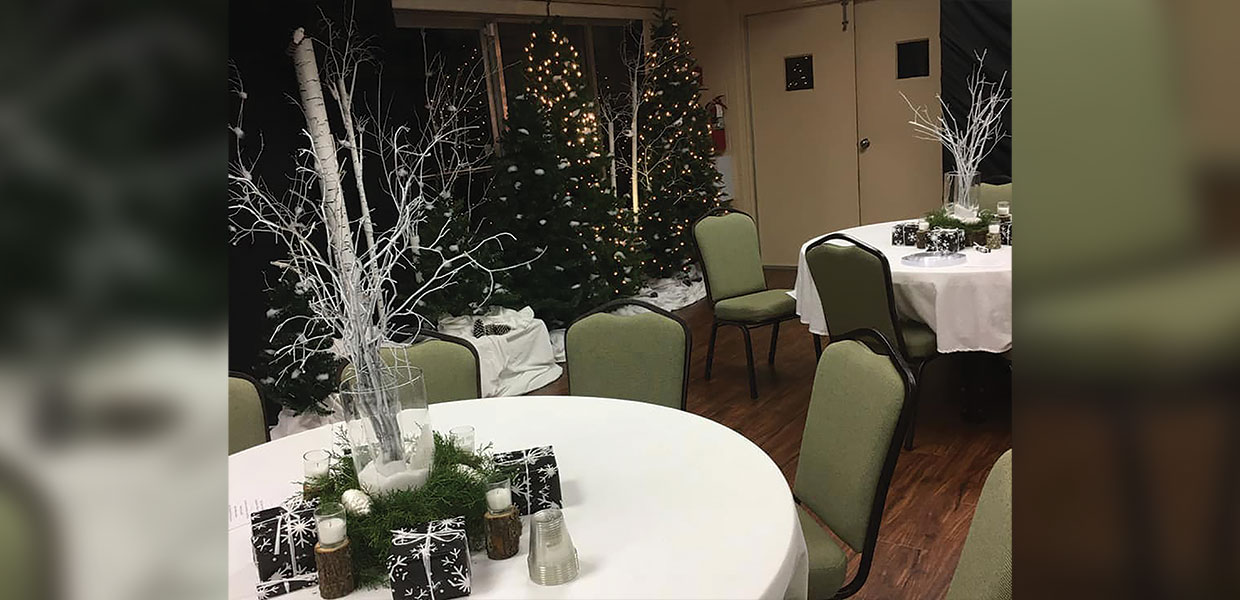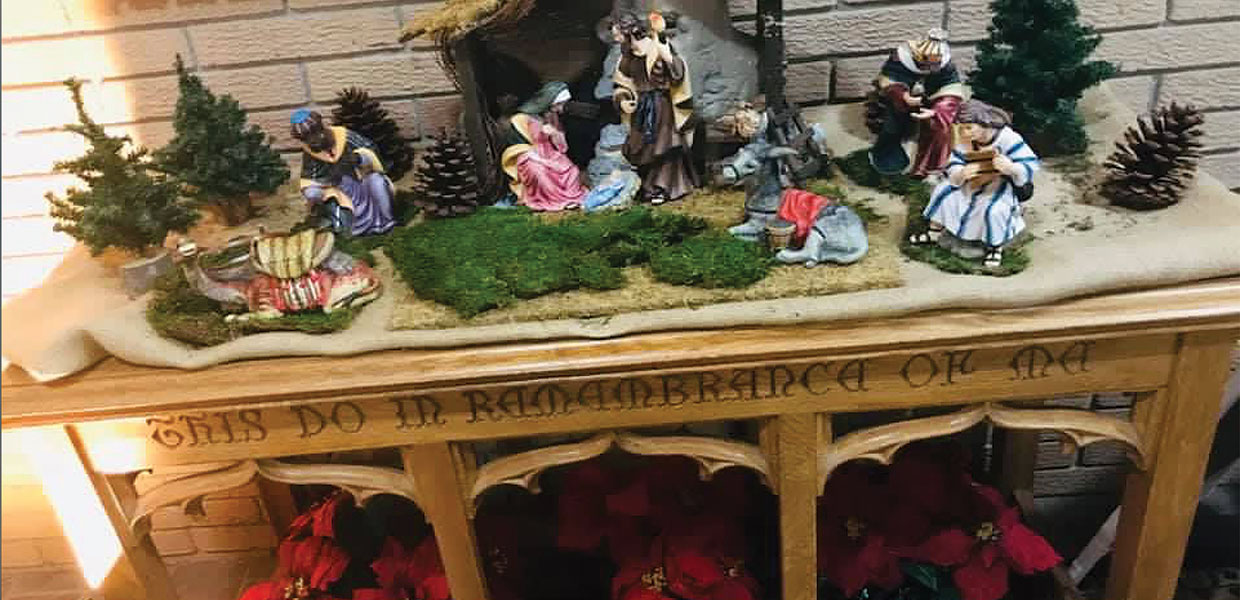 Beautiful manger scene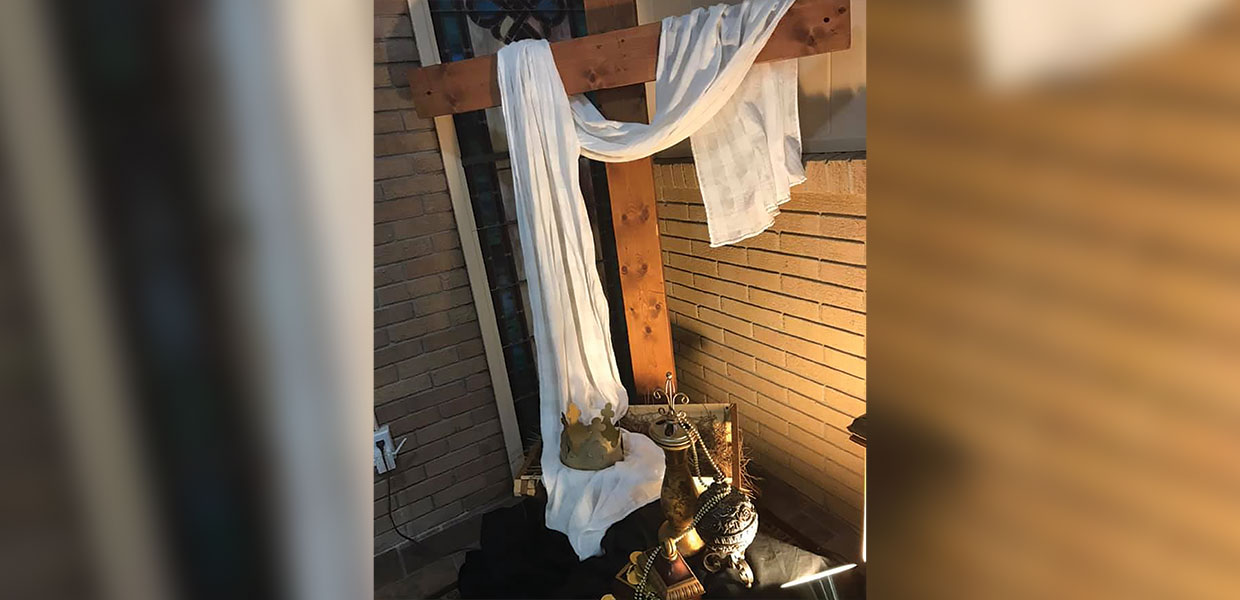 Each year, Christmas provides the opportunity to bring together people of all faiths to celebrate the birth of Christ and the gift of salvation. This year's "One Starry Night" agape dinner on December 6, 2019, was the ninth year the Jackson, Tenn., Church has done just that. For the past three years, this event has been so successful there has been a waiting list for free tickets because the fellowship hall is at capacity.
The event is a creative and collaborative effort between John Baker, pastor, and his wife, Le Anne, and several volunteers. The decorations and menu for the event require months of planning, and a full week of creation. This year, entering the fellowship hall, each guest was transported into a New England forest full of exquisitely decorated fir and birch trees, realistic birds, snow, and special lighting. The spiritual program that included stories interspersed amidst short video vignettes was uplifting. The soft music and forest settings tied the centerpieces, rustic manger, and cross together to make an unforgettable memory.
The special evening each year culminates with a touching communion service, a wrapped gift for each guest, and a pamphlet on what Adventists believe. Attendees included a former first lady of Tennessee, nine community pastors and their spouses, as well as several community worship leaders. More than half of all the attendees were non-Adventists.
The menu is always designed to showcase that a vegetarian diet can be very appealing. The menu included vegetarian chicken cordon bleu in puff pastry, savory walnut meatballs, garlic mashed potatoes, maple-glazed baby whole carrots, spinach-orange salad, whole wheat dinner rolls, and soups: lemony lentil (vegan), Vermont broccoli cheddar, and winter minestrone.
Kentucky-Tennessee | February 2020